About
Information & downloads
Description
The Terex CC 2800-1 IS is a crawler crane with a 600t lifting capacity. A crawler crane is mounted on an undercarriage with a pair of caterpillar tracks that provide stability and mobility. Their configuration – such as boom length, backmast and counterweight - can be adjusted to specific requirements. This provides additional lifting capacity. Crawler cranes can crawl with a load, allowing more flexibility in lifting.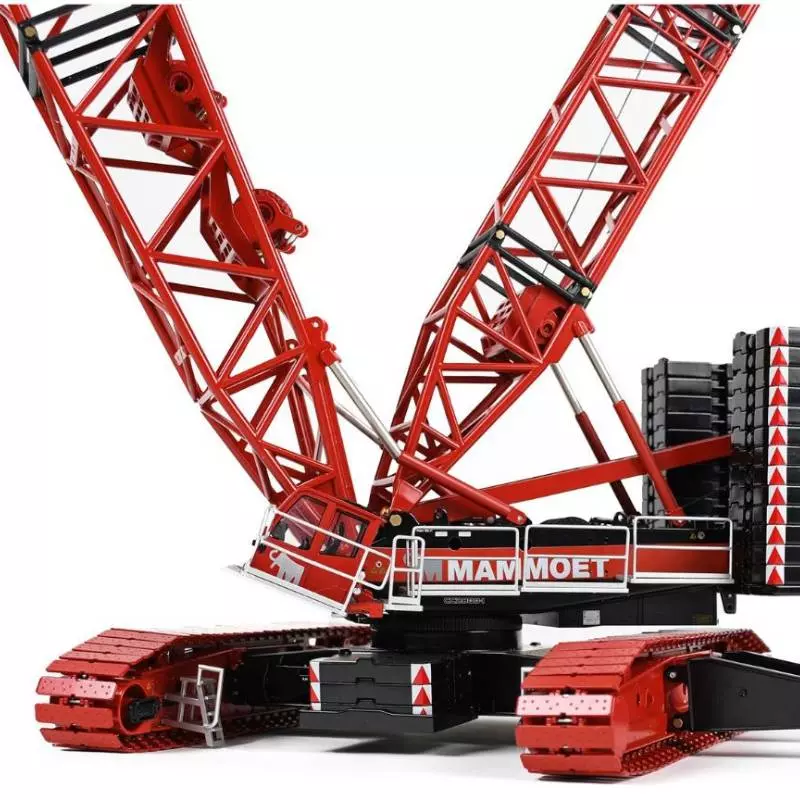 Calling all Scale Collectors!
Discover the exquisite crane scale model 1:50 of the CC 2800 Crawler Crane available at the Mammoet Store.
Every element of the CC 2800 has been faithfully recreated, offering you 13 different configurations, from SH to SWSL boom combinations. This scale model is a true testament to the craftsmanship and passion behind the world of crane engineering.