Explore our other onshore wind services
Keeping

wind farm

projects on schedule

and

to

budget
Onshore wind turbines are growing as we seek greater returns from renewable power to drive down the cost of energy. In recent years, turbine power outputs have doubled, hub heights have grown by over 50% and rotors now reach 170m in diameter – making installation of these huge structures a considerable challenge.
We understand that a successful wind farm is built with absolute efficiency; minimizing the time spent preparing the site, assembling cranes, and moving them from hardstand to hardstand. This demands not only the right equipment but also seasoned professionals who understand the unique industry demands.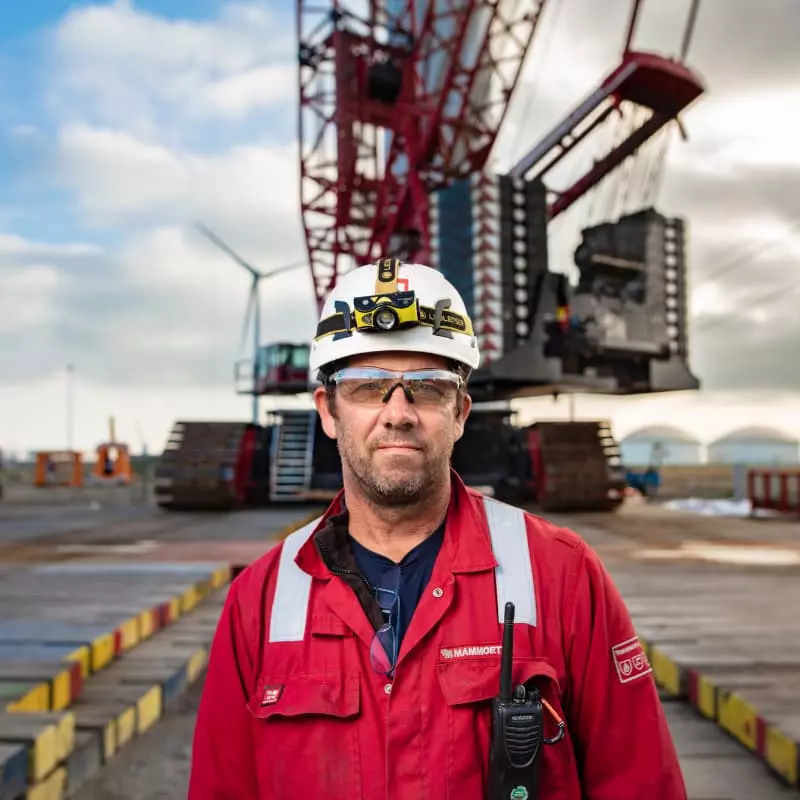 Bespoke solutions to get

onshore wind

turbines online faster
The time taken to disassemble an onshore wind crane and move it to the next pad has always been crucial to a project's success. 
But achieving efficiencies is not simple – for example, widening roads can help to move crawler cranes faster, but adds time and cost to the civil phase.
Our engineers consider factors specific to each site, such as inclines, permitting, clearance, distance, and ground conditions. This allows them to develop a bespoke mobilization strategy that ensures optimal wind turbine installation times whilst minimizing wider project costs.
Making smart use of the latest

turbine

lifting technology
As hub heights have risen, more and more projects use large crawler cranes, which can increase civil costs due to the larger hardstands they need. Mammoet has a growing fleet of large tower cranes that offer an effective alternative to meet today's 165m hub height challenges with less civil work.
Mammoet is also pioneering the use of new technology that makes further optimizations to project schedules. For example, the innovative WTA lifting system attaches directly to the tower itself – allowing it to operate in wind speeds of up to 20m/s and theoretically infinite hub heights.