Services
we offer to this sector
LNG construction

LNG liquefaction facility construction projects use modular build techniques to achieve maximum cost-efficiency and fastest time to market. Discover how Mammoet overcomes long distances, extreme conditions and complex logistics to bring the date of first production forward.

Refinery turnarounds

Refinery turnarounds are complex projects with a range of interdependent processes, often at congested sites. Despite this, downtime must be minimized, and the highest levels of safety maintained.

Refinery construction

Refinery construction projects are always under pressure to maximize profitability. So heavy lifting and transport operations need to help cut complexity and optimize the critical path. Learn how Mammoet helps to get refineries online as soon as possible.
Shortening the critical path t

o maximi

ze productivity

safely
In oil and gas, every second lost has an impact on revenue. Successful projects deliver an operational plant for as much time as possible. This is true for greenfield developments, which must manage a hive of activity to start producing sooner, capitalizing on commodity prices to deliver the best returns.
Similarly, expansion and shutdown projects at brownfield sites must work efficiently, often around operational plant. All while hundreds of staff from dozens of contractors navigate increasingly confined surroundings.
As maintenance events cannot always be predicted, skilled and scalable management of interconnected processes is needed to bring plants back online fast, with minimal disruption.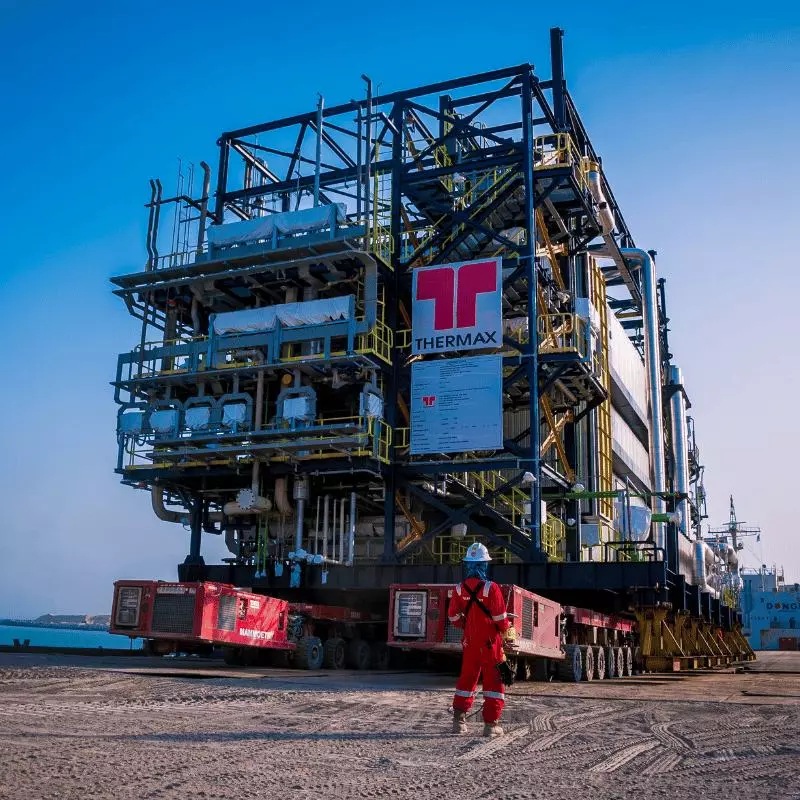 Managing global supply chains to deliver economies of scale
Modular construction allows oil and gas owners to build in larger pieces, simultaneously, where specialist labor is abundant. This shortens the build phase and reduces on-site integration activities as components can be planned to arrive in the right order, at the right time.
Detailed planning shaves months off the project schedule. The right specialist knowledge – of maximum transportable weights and volumes; of suitable handling methods or grillage requirements; of authorities' permitting processes; of how to minimize handling during the entire logistics chain - makes this possible.
A single logistics provider also shortens communications lines on site, so maintenance work becomes safer and resilient to changes of scope.
The tools to build bigger, safer and cost-effectively
Mammoet provides the entire heavy logistics and lifting scope for oil and gas projects, from design through logistics, construction, maintenance and turnarounds, expansion and decommissioning.
Our large skidding and jacking systems, and relationships with ports and shipping agencies, help get modules from fabricator to site. Route finding tools using LIDAR help find the best path to site.
SPMT transporters are used for site transportation of modules weighing tens of thousands of tonnes cumulatively. Mammoet's large ring cranes can build entire facilities from a single location, saving remobilization time.
The FOCUS30 crane can lift heavy modules at tighter locations, as can large custom gantries.