Explore our other civil services
Prefabricated construction that shortens the critical path
Our work helps civil contractors to transport, lift and install prefabricated construction modules safely while minimizing on-site disruption and shortening build schedules.
Modular construction techniques make large civil projects more cost-effective, safer and help to shorten their overall schedule. They allow construction companies to choose from a wider range of suppliers and labor, while also vastly reducing the volume of carbon emissions on site.
Managing all heavy lifting and transport operations together optimizes the critical path, as every movement is planned to integrate smoothly with the next – from fabricator to finished building.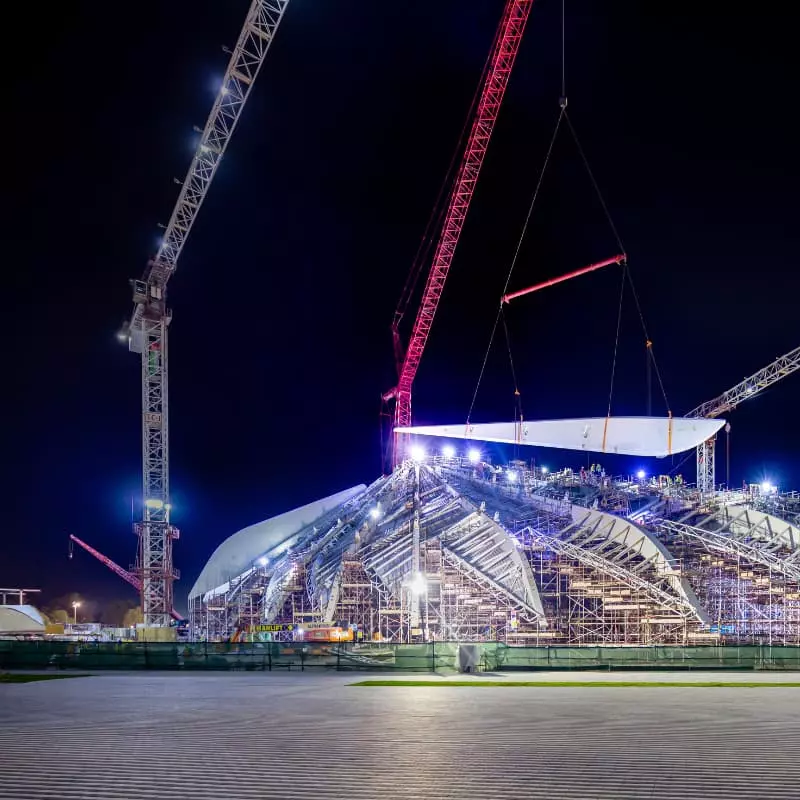 Early build module planning shaves months off the schedule
During modular prefabricated construction projects, large sections of buildings are built wherever in the world it is most cost-effective to do so. These modules are then transported to site just in time to be lifted into position.
This protects the environment local to the building site for two reasons. Firstly, less space is needed at the building site, as most activities related to the project take place somewhere else. Secondly, large fleets of noisy, emissions-producing equipment are no longer needed on site to build the module.
However, this approach requires absolute precision to make sure materials arrive on time and in the right order.
A centralized approach

optimizes construction site activity
Using Mammoet as a single point of contact means that transport and installation operations are planned carefully to shorten the critical path. Each movement blends in seamlessly with the next part of the process.
Our engineers will survey the site to check for potential engineering challenges. They will calculate how lifts and transports should be performed, based on variables such as ground-bearing pressures, local permitting requirements, emissions regulations and more.
Mammoet's toolbox of specialized lifting equipment, including SPMTs and mobile, crawler and large-capacity PTC cranes ensures projects can scale with demand. Electric power options for both transport and lifting helps civil customers towards tightening regulations.