Services
we offer to this sector
Mine maintenance

A heavy lifting and transport partner that is familiar with both planned and unplanned maintenance procedures is best placed to minimize downtime and safeguard profitability. When all maintenance requirements are met, we can optimize the critical path.

Mine shutdowns

Minimizing downtime and risk is key to all shutdown projects. Every stage of the operation should be optimized to limit disruption, allowing teams to carry out tasks safely, and within tight schedules and spaces.

Mine transport

Transporting mining modules in one piece reduces lost production time because they do not need to be de-constructed and re-constructed at either end of the journey. Find out how we move massive structures without dismantling them to maximize mine uptime.
Decreasing downtime and producing faster

in natural resources
To capitalize on the value of commodities, it is vital that mining and metals facilities are brought online as quickly as possible. Constructing new mines quickly – even when the location is remote and conditions are harsh – can make or break investment decisions.
When relocating facilities to another resource deposit, the approach is similar. Equipment must be removed, transported and reinstalled in the shortest possible timeframe, to ensure minimal disruption to revenue streams.
During turnaround and expansion procedures, every detail must be planned in advance to ensure work can be safely executed and the facility reopens on time.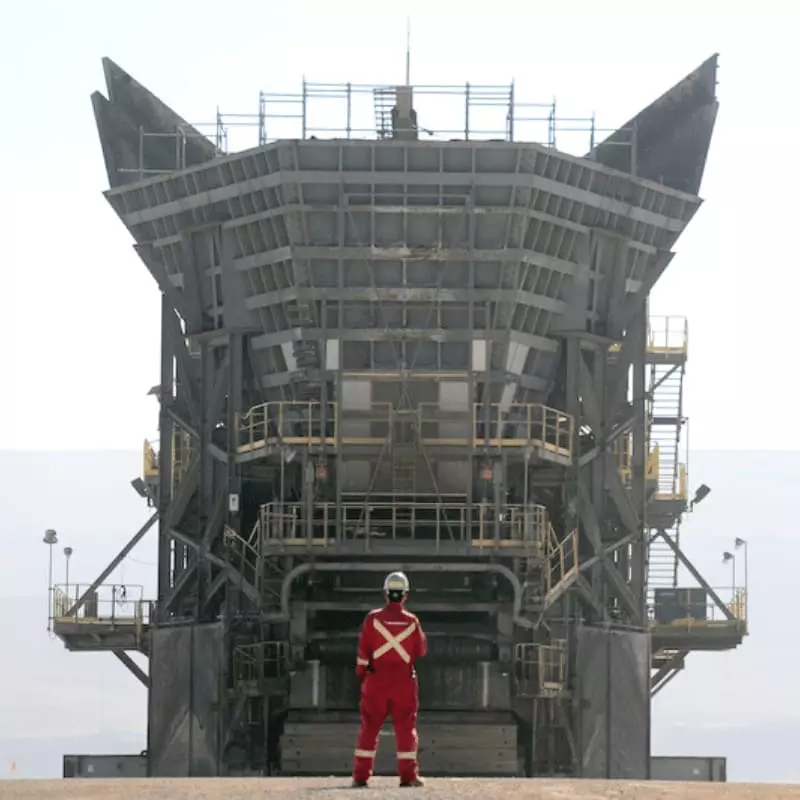 Intelligent movement shortens the path to first excavation
Modular construction allows mining and metals facilities to be built in a controlled environment, which is safer and limits delays due to bad weather on site. This approach also means that work takes place in parallel, and where the right labor and skills are readily available.
A specialized heavy transport provider can manage this process in a way that is far more cost-effective than stick-building facilities at a remote mine site.
Relocating larger pieces of equipment in one piece saves production time, because they do not need to be disassembled and reassembled. Our advanced pathfinding, permitting and route modification expertise further de-risks this process.
Keeping

a local footprint to offer the fastest response
Working in such remote environments with tight schedules, it is important that lifting and transport resources can be made available quickly. Mammoet's fleet – the world's largest – is distributed strategically across the globe to provide the fastest response.
Our collection of prime movers and specialized trailers take on transport projects over thousands of kilometers. Our equipment spreads the load of transports as far as possible to avoid costly route modifications.
Where needed, we can orchestrate complex international modular construction projects, transferring loads between land and sea using SPMT or skidding systems. Our relationships with key maritime and transport authorities enable this.