Explore our other oil & gas services
Precise turnaround schedules cut refinery downtime
During the working life of a refinery or chemical plant, planned shutdowns are inevitable. A successful turnaround project minimizes downtime and maintains the highest possible safety standards.
Refinery turnarounds are highly complex operations, involving many interconnected processes and multiple contractors, all working within a confined, maze-like site. Overruns that extend the critical path will lead to time lost, additional costs and potentially damaged reputations.
By identifying all interdependencies in the project, we plan a chain of activities resulting in an optimized schedule - allowing production to resume as soon as possible.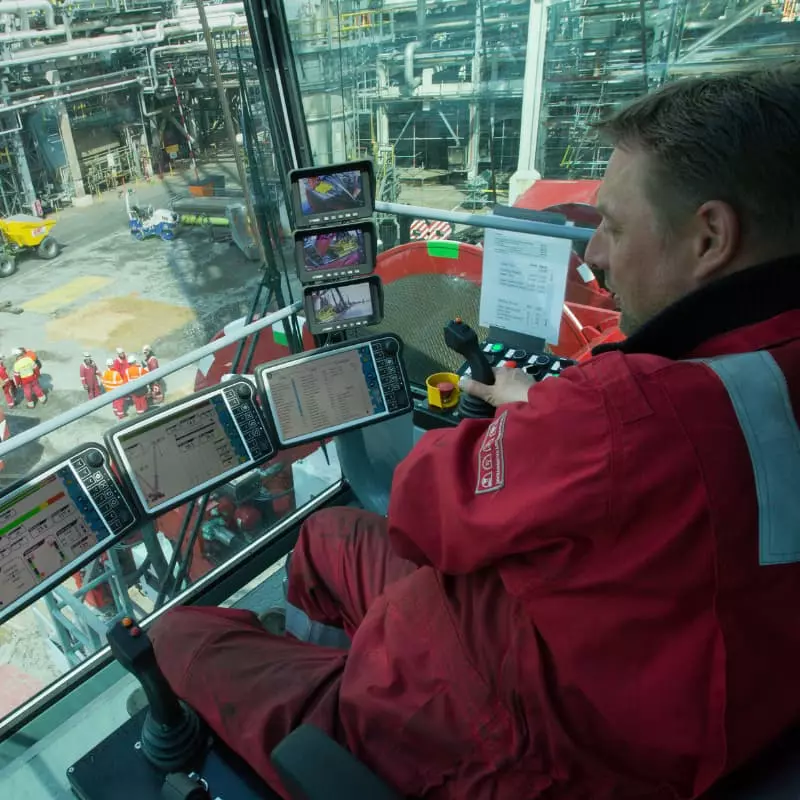 Developing the right plan to mitigate

turnaround

risks
Refinery turnarounds involve the removal of decommissioned components, and the transport, lifting and installation of their replacements, so Mammoet's work is always on the critical path.
We carry out a thorough survey of each site's accessibility for lifting and transporting equipment and loads, and analyze the entire chain of related tasks and activities.
As facilities become increasingly complex, we find engineering solutions to transport modules around or over pipe racks and other live plant.
By becoming involved early in the process, we identify interdependencies that rely on heavy lifting and transport, and map out a chain of activities that keeps downtime to a minimum.
The equipment fleet to quickly scale

up

turnarounds
Refinery turnarounds require quick scaling of activity – from practically zero to a fully geared-up team within a matter of days, on some occasions. Mammoet has both the expertise and resources to ensure this can be achieved with full regard for all site safety regulations.
We are also frequently developing new ways to make turnaround work even more effective, such as the recently introduced FOCUS30 crane. Erected vertically, the FOCUS30 offers huge lifting capacity within a highly compact footprint – making it ideal for projects in congested refinery sites where components may be heavy but there is not the space to assemble a conventional crane.