Explore our other onshore wind services
Keeping wind turbines up and running at full capacity
The onshore wind sector continues to grow with over half a million wind turbines deployed globally, each with a lifespan of around 25 years. This means that a new challenge is emerging for the industry: ensuring maintenance can keep pace with demand.
As the number of wind farms grows, fewer suitable sites will be available. So, to meet 2030 and 2050 targets, a larger yield will be needed from existing sites, meaning components must be replaced, or turbines swapped out entirely.
A global wind turbine maintenance partner will be needed to guarantee uptime, with the coverage to respond to incidents anytime, anywhere.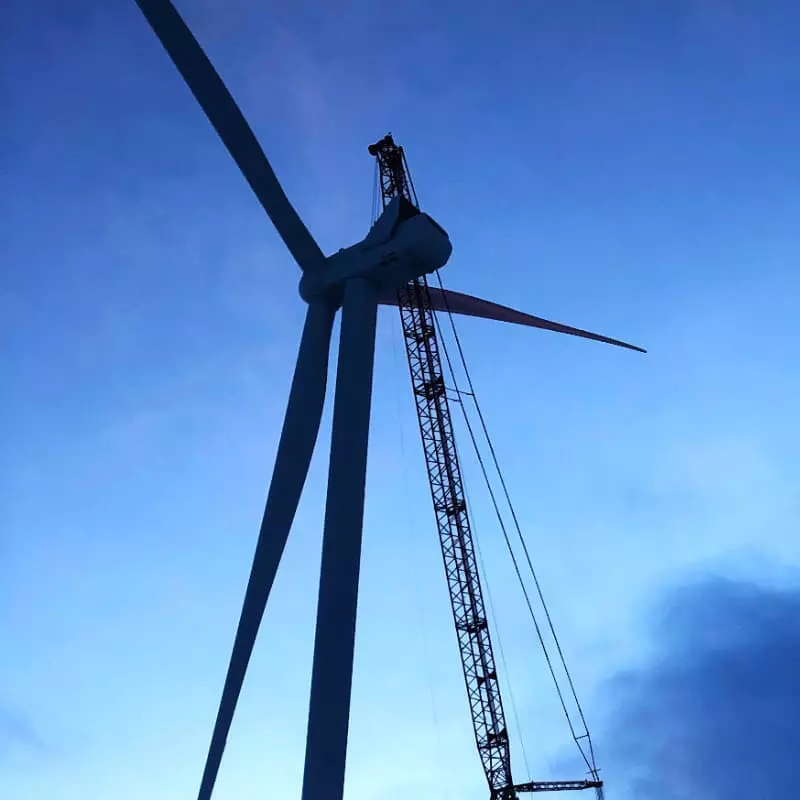 Ensuring turbines are back online as quickly as possible
Mammoet is experienced in making sure wind turbine maintenance work is carried out safely and efficiently in order to get assets back online as swiftly as possible. Our expert crews regularly undertake work such as fitting upgraded components or installing entirely new turbines with higher generation capacities. 
Our fleet of cranes is positioned strategically across the globe to respond to any type or size of maintenance event. We recognize that this is an industry still expanding and maturing, and so we are committed to developing new methodologies and techniques, including climbing crane solutions.
Meeting the challenge of maintaining larger turbines
The continued growth of turbines will soon limit the types and number of cranes that can work on them, with only the very tallest still capable.
Mammoet's range of heavy lift cranes – the world's largest – mean it will remain well positioned to send suitable equipment to deal with a range of wind turbine maintenance needs, such as blade repairs, gearbox swap-outs, and entire blade drop maneuvers.
The size of our fleet allows us to reach wind turbine maintenance incidents with the correct specialist equipment and expertise fast, keeping uptime high. As maintenance events become more common, service agreements covering individual or multiple facilities will ensure a fast return from any outage.