Promoting a safety-first culture
Mammoet's approach to safety has led to the achievement of records that stand out as the best in the industry.
Mammoet's teams work to the highest safety standards possible. We are committed to the safety of our people, contractors, subcontractors, customers and surrounding communities. It is something we do not compromise on, and we expect that everyone we work with shares this commitment.
We are continuously looking for ways to improve the safety of our operations. In many circumstances, our safety standards not only meet but exceed local requirements. We take measures to make a job site an even safer environment and we are not afraid to say 'no' if a situation is unsafe.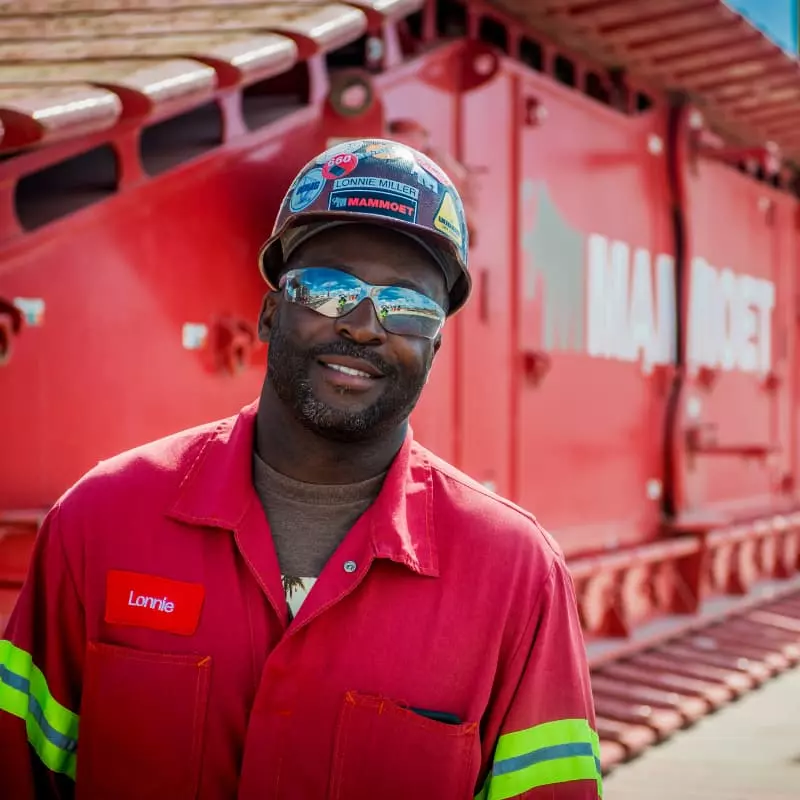 Continuous learning and improvement
Mammoet's ambition is to identify and manage all safety risks in our everyday work to prevent incidents from occurring. But if an incident does take place, we identify the underlying causes and learn from them.
We have continuous engagement with our professionals to reinforce the importance of a safety-first culture. We empower everyone at Mammoet to actively contribute to a safer work environment.
To continually improve our performance we monitor all SHE-Q-related events. We promote and encourage all Mammoet professionals to be more aware of the risks around them and to report events.
By capturing this information, we can analyze SHE-Q events in detail, learn from them and prevent them from happening again.
One way of working, worldwide
Every day, our professionals work on a range of demanding projects worldwide – large and small. But despite being an international company, one thing stands out. All Mammoet employees operate as one team.
For years, international Mammoet colleagues have been coming together, working side-by-side to achieve the ultimate goal of finding smarter and safer ways of working for our customers. They all demonstrate flexibility, an ability to cope with unexpected circumstances, a cooperative attitude, professionalism, and dedication.
Mammoet is constantly investing in developing the knowledge and skills of its people through its training and development hub, the Mammoet Academy.