Services
we offer to this sector
Container crane relocation

Large port cranes support growth, serving bigger ships and unloading them faster. However, they must be built while causing as little disruption as possible to surrounding port activity.

Ship engine replacement

Minimizing maintenance time to maximize a vessel's productivity is a key concern for owners, but engine replacements are complex, delicate projects. Find out how we replace ship powertrains and their components, keeping them operational until the very last minute.

Vessel launching

Traditional vessel launching systems, such as slipways and ship lifts, require substantial investment and occupy a lot of yard space. Find out how we get vessels into the water safely and more cost-effectively.
Minimizing time spent at port to keep productivity high
Ports must be available 24 hours a day, 365 days per year to achieve maximum productivity, and so are a hive of activity at all times.
Upgrades or optimizations to infrastructure must take place without interruption to the many surrounding vessels, cargoes and workers. Port cranes must be replaced or heightened in the shortest possible time windows.
Vessel repairs at shipyards should minimize time spent at the port, to ensure output remains high. As far as possible, work should be performed at sea, so that crankshaft, engine and other changeouts can occur in a short operational window - ideally without the need for a dry dock.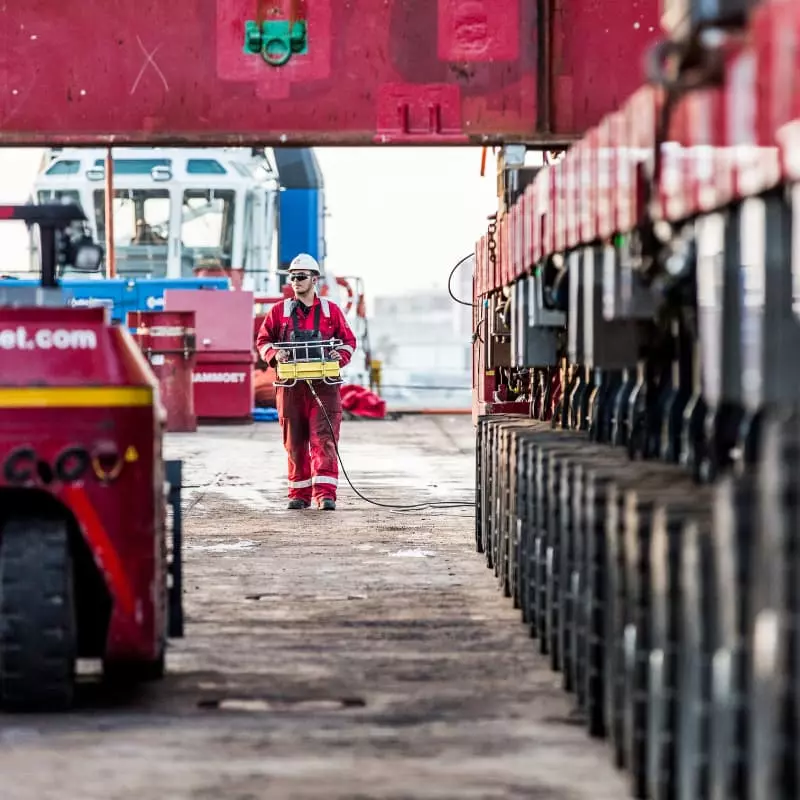 Intelligent

lift

engineering saves space, time and

budget
Our engineers use experience from across heavy industry to minimize disruption caused by maintenance and upgrade events at ports and shipyards.
Disruption and lost working space or time are reduced by assembling STS cranes in a nearby construction area or by shipping a crane in one piece to the terminal. Crane extensions are also performed as far as possible from terminal operations, taking up just minutes of time as they are transported to and from the build site.
Vessels due for repair are kept working for as long as possible, with maintenance or even repairs planned as the ship is still working. Solutions designed for these confined spaces ensure that vessels can return to productivity quickly.
Mobilizing the right equipment quickly to

keep

things moving
Port cranes are transported via SPMT trailer, either across site or to other ports, via load-out onto Mammoet-chartered vessels. Crane extensions take place using our large jacking systems, which can lift up to 800t per tower. Specialized lifting beams are used to ensure the cranes are properly supported during cutting and welding.
Due to their confined nature, vessel repairs can demand a range of specialized equipment, including gantries, smaller jacks, specific rigging and skidding systems. Launches can take place via load-out onto a semi-submersible ship – an alternate approach is via heavy lift crane.