Explore our other conventional power services
Transport that minimizes power supply disruption
If a transformer fails at an existing site, it must be replaced quickly. At new plants or substations, deliveries must arrive precisely on schedule, so other construction work is not disrupted.
These high-value items must be transported along safe, reliable and fast routes. Delay is simply not an option.
However, transports must also support the delivery of cost-effective energy to consumers. Smart pathfinding - for example, travelling by water until the 'last mile' or taking routes that avoid large obstacles - helps bring down whole-project costs.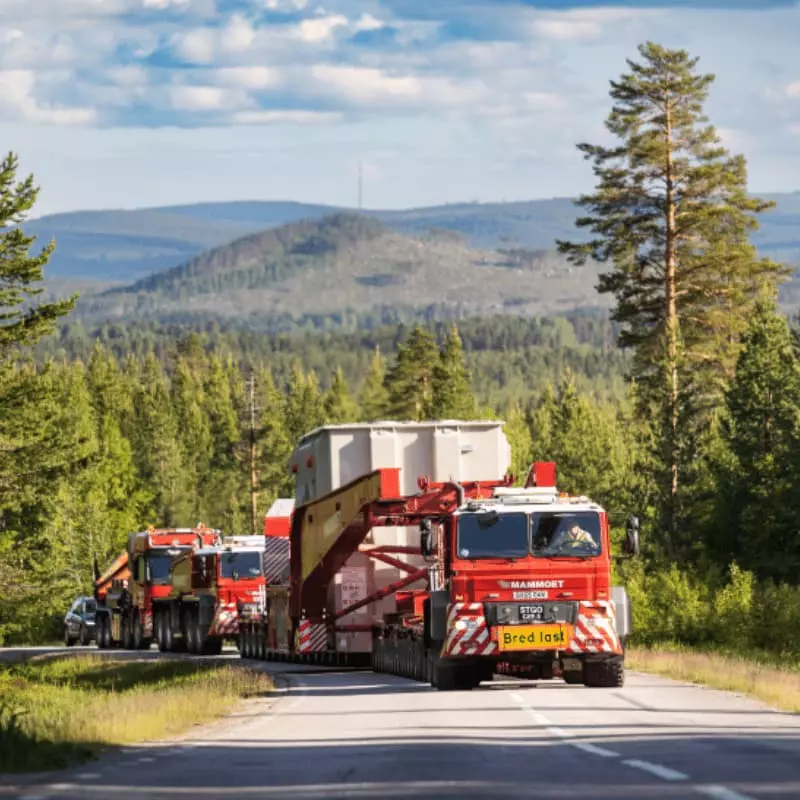 Safe and cost-effective route planning
Our engineers carry out route surveys to identify the optimal path, every time. We work with grid operators and local authorities to execute transformer transport projects while minimizing disruption to the surrounding community.
Once the route is decided, we create a logistics plan to make sure the operation runs to schedule, ideally avoiding all obstacles. Where they are unavoidable, we use our engineering knowledge to mitigate them.
For example, if transformer transport may damage more delicate road surfaces, we use custom trailer configurations to help spread the load. Where infrastruture is too weak, we create overbridges or gantry support structures. Where street furniture stands in the way, we temporarily remove it.
The right equipment to get there safely and quickly
Well before delivery day, route modifications are carried out, and permits taken care of to ensure the smoothest passage.
A transformer will usually be lifted by a high-capacity crane, placed onto a girder frame trailer and transported by road to the installation site. Once at the site, a skidding and jacking solution is used to lower and install the transformer onto its foundation.
If the installation location is confined, for example with no roof access or close to other equipment, custom gantries set the transformer in place without damaging or disturbing surrounding components.