Explore our other conventional power services
Transporting generators

directly, safely, and to schedule
Mammoet's logistics experts find the optimal route to site whether by road, railway or waterway. This ensures the reliable, on-time delivery of components such as engines, gas turbines and generators.
Finding the best transport solution minimizes disruption to build or replacement projects, allowing plants to get up and running sooner.
Smart planning also cuts down on unnecessary costs such as demurrage, temporary storage or customs charges during generator transport projects. Handovers are also limited, cutting down on further administrative costs.
This ultimately allows power generation companies to deliver more cost-effective energy to consumers.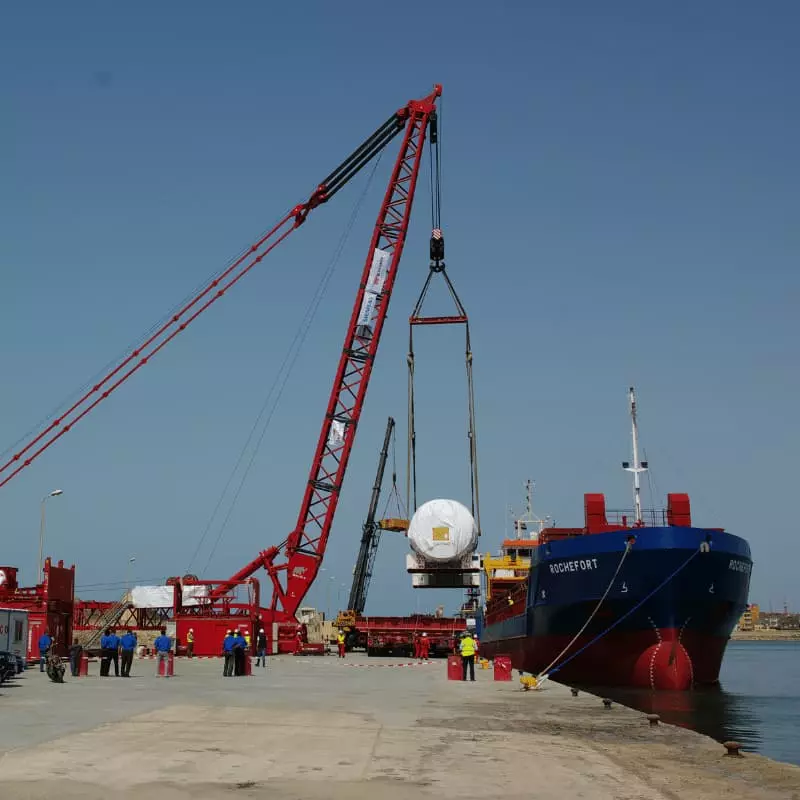 Finding the optimal route for safe generator transportation
We survey routes to assess suitablity for generator transport, checking if road reinforcements or modifications are required, such as the removal of traffic lights or the creation of temporary bridges. Our teams then work with local authorities to arrange any upgrades and permits.
Where necessary, our engineers adapt equipment to meet load capacity, access or space requirements, for example by using a gantry lift system on a site with confined access or custom trailers where ground strength is an issue.
Where a journey crosses international borders, our experience with complex global construction projects helps us to secure hassle-free passage.
Using transport logistics to find the optimal route
Mammoet's factory-to-foundation service means we manage all heavy lifting and transport activities during the operation. We pick up the component at the manufacturing site, transport it to the power station site and install it safely – a complete end-to-end approach.
We arrange all aspects of the transport, including permits, paperwork and customs. Using SPMT trailers, we load-out turbines, engines and generator components at the fabricator.
We then draw on our fleet of specialized equipment for generator transports, including conventional trailers, girder frame trailers, hydraulic platform trailers and SPMTs.