Explore our other mining & metals services
Smart lifting and transport strategies for maintenance
Specialist knowledge is crucial to optimize a mine's uptime, and ultimately its profitability.
Mammoet's skilled colleagues work with plant owners and operators to streamline maintenance processes, improving performance and profitability. Our customers can therefore benefit from having a partner with the site knowledge to drive up standards - with global heavy lifting expertise on tap for tougher assignments.
Working with Mammoet as your mine maintenance, lifting and transport partner leads to greater safety and efficiency, shorter timelines for mine maintenance operations, faster responses to emergencies and an optimized critical path for projects.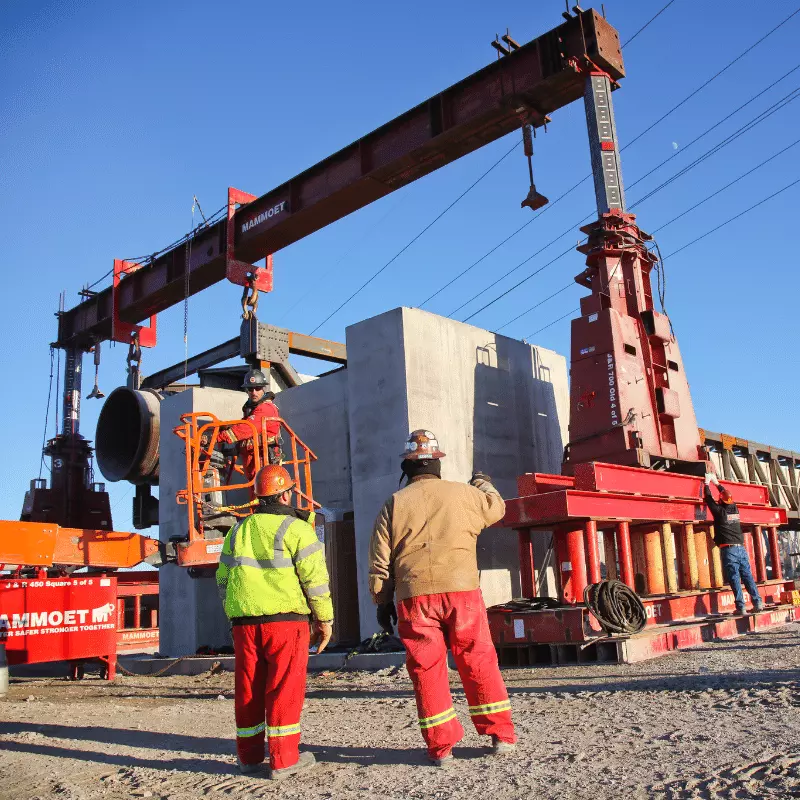 Reducing mine downtime with a maintenance service provider
During planned mine shutdowns, Mammoet's expertise gained from managing some of the world's most complex heavy logistics projects is replicated to find any possible efficiencies in site lifting and transport procedures.
During unplanned maintenance events, our position as the world's largest engineered heavy lift provider allows us to mobilize quickly with the right equipment to any location, no matter how remote.
At all times, planning the logistics of maintaining, moving, or upgrading large pieces of mine equipment in advance maximizes uptime and drives up the productivity of facilities.
Improving productivity through ongoing maintenance procedures
Under an MSA contract, all ongoing plant and mine maintenance requirements are met, and planned shutdowns are run smoothly. On any day, multiple Mammoet crawler, mobile and gantry cranes, plus skidding or jacking systems may support operators and engineers to maintain plant machineries, such as furnaces and conveyors.
Using retained knowledge of the terrain, the equipment, the processes and production lines, we carry out regular lifts safely, quickly, and cost-effectively. Regularly updated site drawings, renders and animations covering historic lifts can be used to streamline processes and make it easier to perform a full range of maintenance activities to schedule.