Explore our other nuclear power services
A safe and cost-effective decommissioning strategy
Our work helps customers to decommission nuclear power plants safely, reliably, and on schedule. These are complex, high-risk engineering projects that take place in confined spaces - at facilities that were never intended to be deconstructed.
We draw from a global network of experienced professionals with a long history of successful shutdowns. Our engineers design and custom-build equipment for each project to minimize risk and maximize the safety of operations.
This allows decommissioned vessels to be transported precisely around other modules, through corridors, between floors and out of the facility.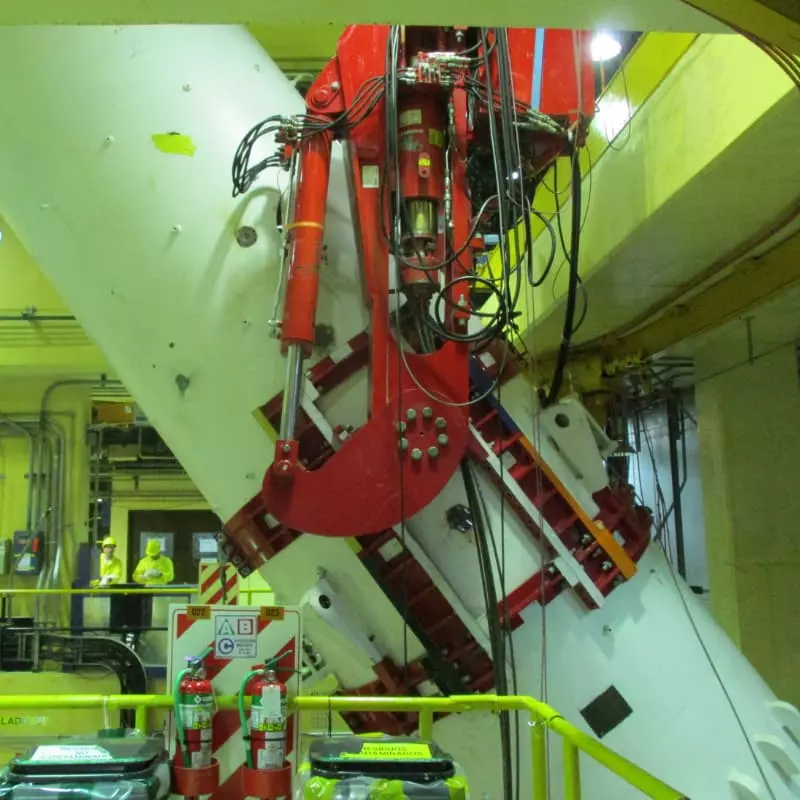 Engineering the best nuclear plant decommissioning solution
Mammoet's engineers work alongside customers for years to design, document and agree on every stage of each nuclear decommissioning project.
We utilize our network of heavy lift engineering hubs to develop the best possible technical solution, which is often entirely custom. This often relies upon precision scans of the site and possible transport routes.
With such a varied array of laws and regulations governing nuclear power globally, our local presence helps us to identify and find solutions that satisfy regulations specified by the site, country and intergovernmental bodies.
Advanced planning

finds

the best decommissioning

outcome
We routinely design and build new lifting and transport systems for nuclear decommissioning projects. Due to the custom nature of this work, the solutions created can be ground-breaking, creating new standards for lifting in compact indoor spaces.
Extraction from the facility buildings can take place via a custom gantry and skidding system or via mobile crane, with transport to storage areas on site via SPMT. Transport from site takes place using our range of specialist trailers or SPMT, depending on the needs of the project.
Early involvement and planning are needed to develop the best technical solution for each decommissioning project. This ensures that each modlue is removed to schedule and - above all - safely.