Explore our other offshore wind services
Effective pre-assembly optimizes turbine installation
Pre-assembly of offshore wind turbines in the controlled environment of a port optimizes the use of installation vessels. By reducing the number of lifts needed in offshore conditions, work can be completed sooner, and assets brought online quicker.
But as turbines continue to grow, components get larger and hub heights reach higher – over 150m, in some cases. By loading-in these components, storing them for easy access, assembling them and delivering them to the hook precisely on time, further cost-efficiencies can be realized.
Where the installation vessel cannot enter the port, large ring cranes can both pre-assemble towers and lift them onto waiting barges – keeping productivty high.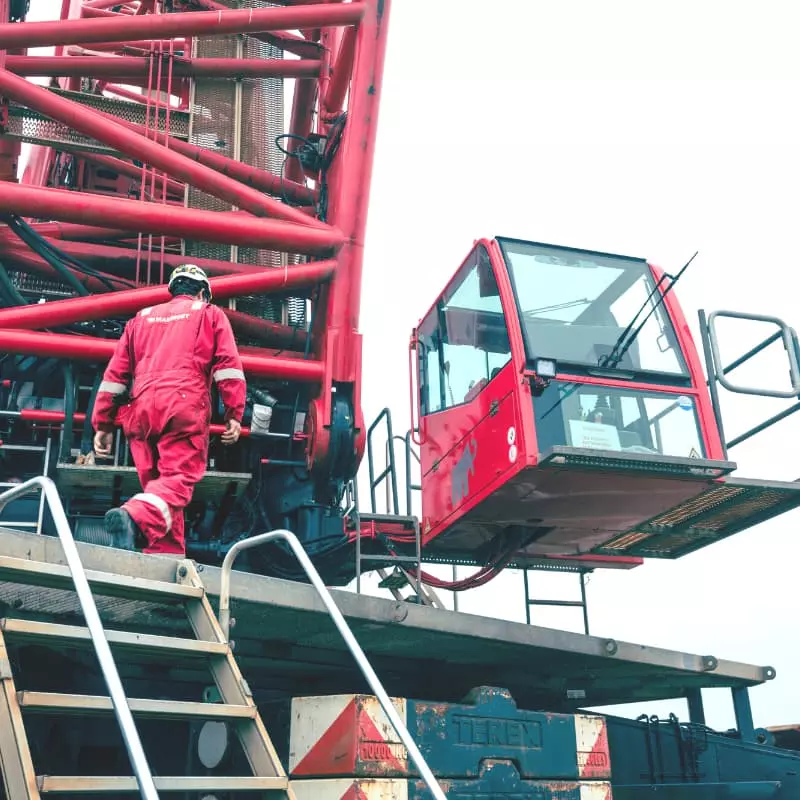 The offshore wind experience to keep projects moving
Keeping the installation vessel waiting is never an option. In order to keep projects moving, our teams ensure fully assembled tower sections are delivered on time, every time.
We perform the entire load-in, marshaling and pre-assembly scope, using our experience of working in complex, confined port environments to ensure components are delivered to the vessel promptly.
Our skilled colleagues ensure there is full lift coverage during the pre-assembly phase, scalable to the project's demands. As turbines grow, a range of super heavy lift cranes can pre-assemble even the tallest specifications away from the quay edge, so even smaller ports can serve offshore wind.
The industry's biggest wind crane fleet at your disposal
With the world's largest selection of cranes to choose from – well over one thousand - Mammoet is always able to find the right tool for the job. This can range from some of the largest crawler cranes on the market to the world's tallest and highest-capacity lifting machines.
Our large, super heavy lift PTC and SK cranes can be made available as hub heights grow beyond all but the world's tallest cranes.
SPMT transporters are used for site transports, using custom frames and supports to reduce the number of transfer and upending maneuvers to an absolute minimum. This reduces installation vessel idling time even further.