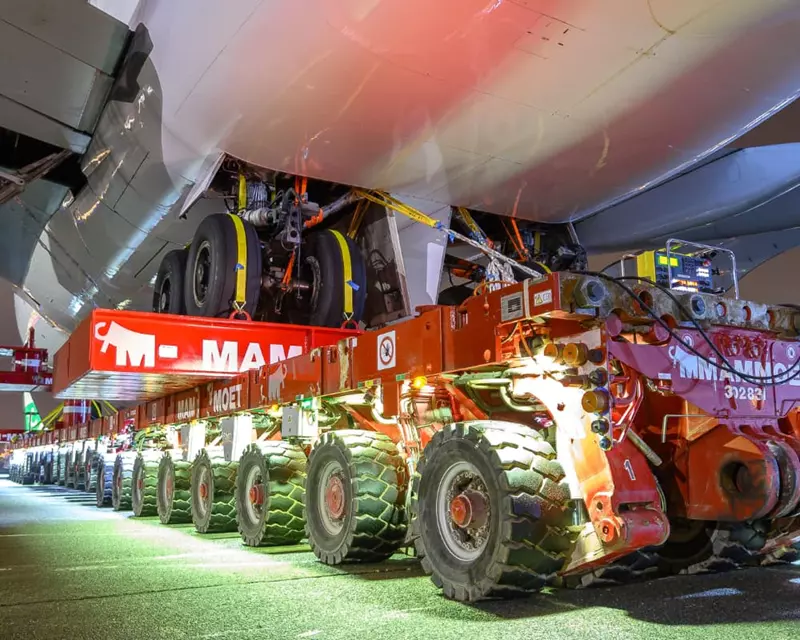 About
Information & downloads
Description
Self-Propelled Modular Transporters consist of modules with 4, 5, 6, and 8 axle lines. Load capacity differs per version, with a maximum of up to 44 tons per axle line. Each module can be fitted with its own engine and control (steering) system. The modules can be connected side-by-side and/or head-to-tail, to form large 'platforms on wheels. SPMTs have the possibility of 360-degree steering of the wheels. This allows carrousel and sideway movements. Their deck height can hydraulically be adjusted by approximately 60 cm., enabling vertical lifting or lowering of the load. Due to their variety of combinations, SPMTs can lift and move virtually every heavy load. These trailers are mainly used for on-site transportation over limited distances.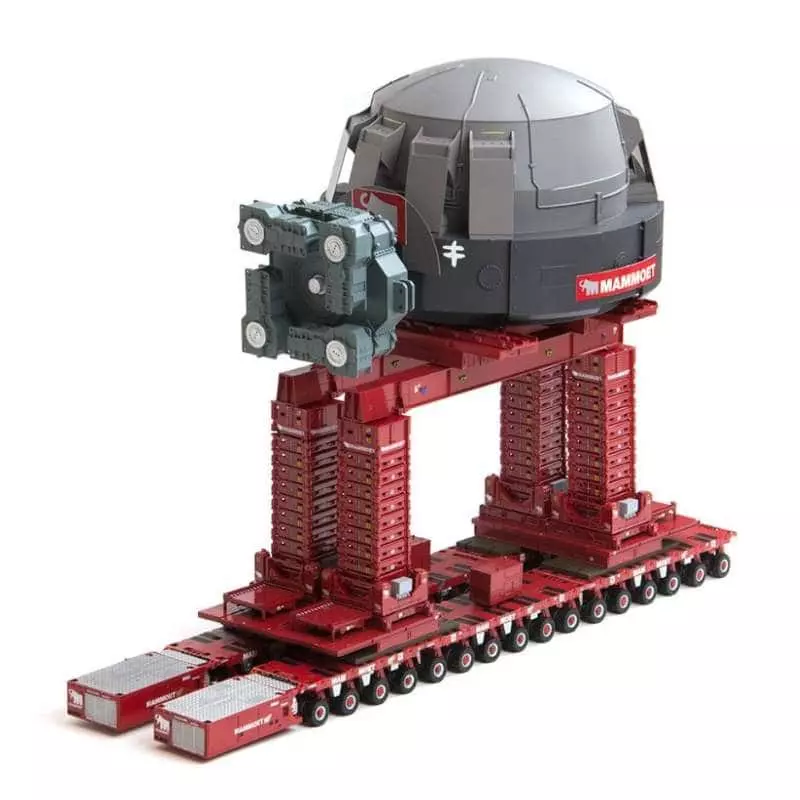 Calling all scale model fans!
Get ready to be blown away by the extraordinary SPMT Trailer Scale Model 1:50. Immerse yourself in the world of miniature marvels with this impeccably detailed replica of a converter exchange project.
You'll be captivated by the lifelike representation. Whether you're a seasoned collector or an enthusiastic hobbyist, this limited-edition masterpiece is a must-have for your display.
Don't miss the chance!