Mammoet's history started on 13 May 1807 in the Netherlands
When Dutch entrepreneur Jan Goedkoop founded a maritime company at the age of 25, with the purchase of a 140-ton cargo vessel. It was the beginning of the Industrial Revolution, and Goedkoop foresaw that heavy transport would be in high demand.
The company, called 'Gebroeders Goedkoop' ('Goedkoop Brothers'), offered both cargo and passenger transport on water. In 1862 the company acquired its first tugboat, and from 1920 onwards, the company focused on tug and salvage services.
In 1971, the companies Goedkoop and Van Wezel merged to form Mammoet Transport. In 1972 another company was acquired, Stoof Breda, which at that time was one of the Dutch market leaders in engineered heavy lifting and transport.
In 1973 Mammoet Transport became a subsidiary of Koninklijke Nederlandse Stoomboot-Maatschappij (KNSM) in Amsterdam. At the same time, the company name was changed to Mammoet. In 1973 Mammoet Shipping was founded. This enabled Mammoet to reinforce its "factory-to-foundation" concept, which allowed the company to transport large objects, such as vessels and modules, from the factory to their destination site – anywhere in the world – and install them.
In 1983 Mammoet develops a revolutionary container-sized Self-Propelled Modular Transporter (SPMT), now widely used industry-standard equipment.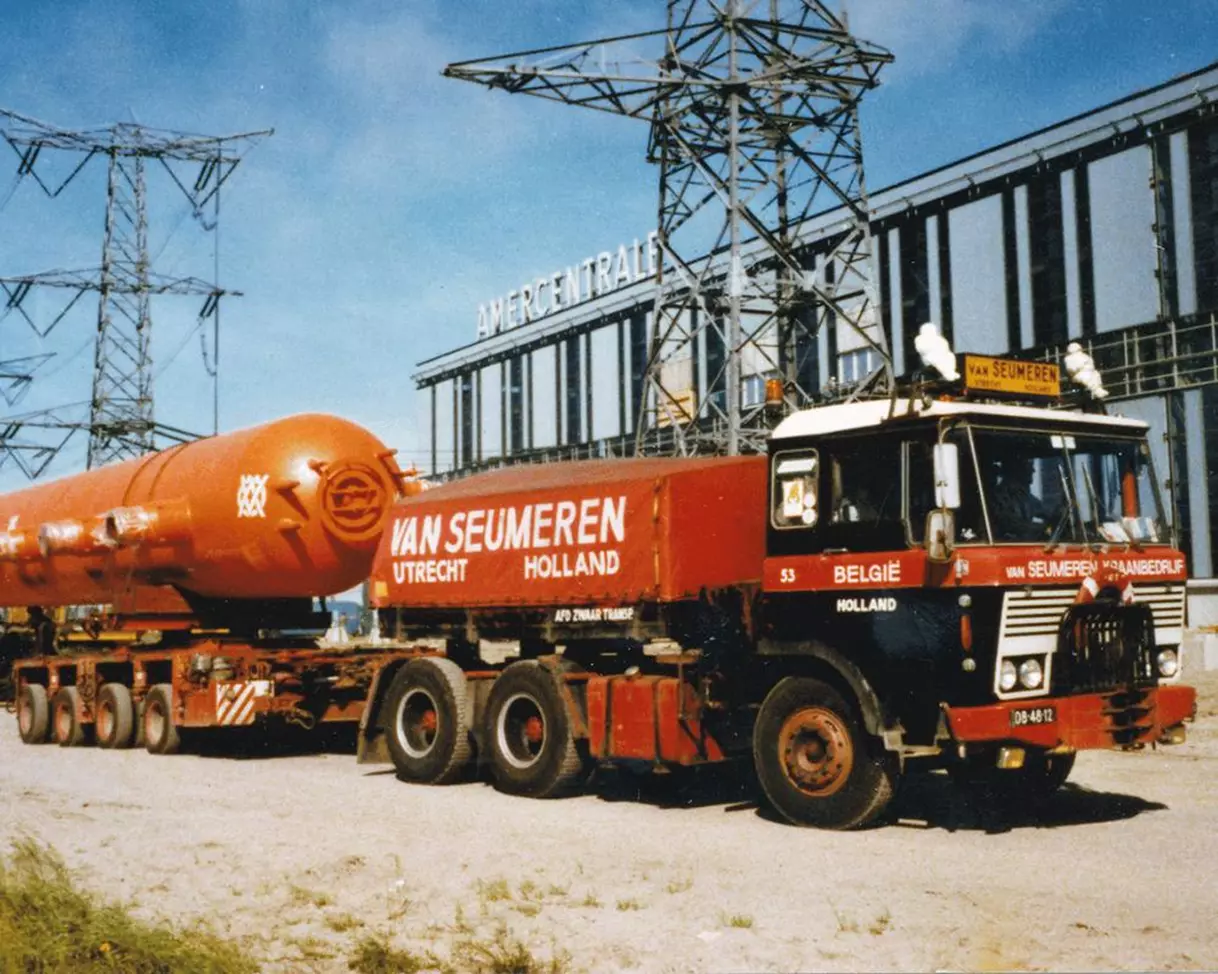 In 2000 Mammoet was acquired by and merged with Van Seumeren Kraanbedrijf, a company that had been founded in 1966. In 2001 Mammoet Mammoet raised the Russian nuclear submarine wreck Kursk, using over 3,000t of tailor-made equipment, this became one of the signature projects of the company. In the same year, it sold its maritime branch Mammoet Shipping to shipping company Spliethoff Group.
SHV Holding, a privately owned Dutch trading company, acquires Mammoet in 2006.
In 2020, Mammoet merged with UK-based engineered heavy lifting company ALE, forming the largest engineered heavy lifting and transport company in the world.
Executive board of management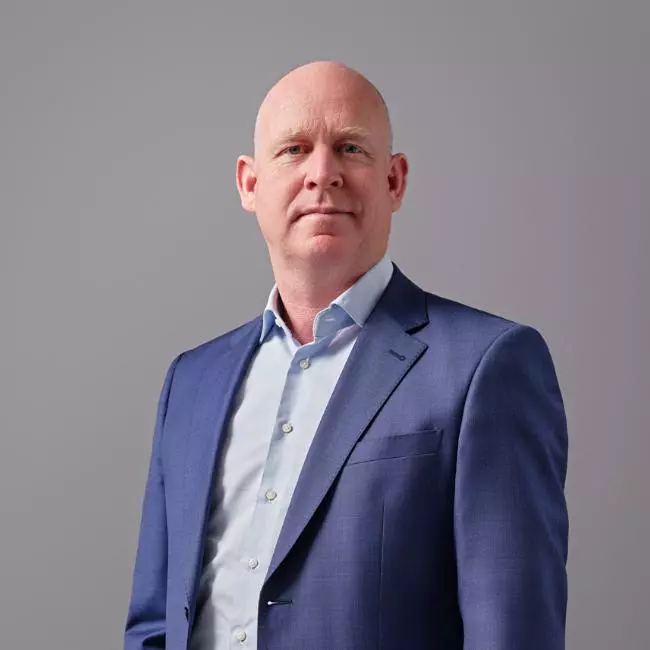 Paul van Gelder
Chief Executive Officer
Paul started his career in 1988 in the Royal Netherlands Navy. From 2004, he worked in the leadership of several companies active in the Oil & Gas industry, including BP, Nederlandse Gasunie and technical service provider Imtech. In 2016, Paul joined SHV, becoming a member of the board of Eriks. As of September 2017, he joined Mammoet's Executive Board.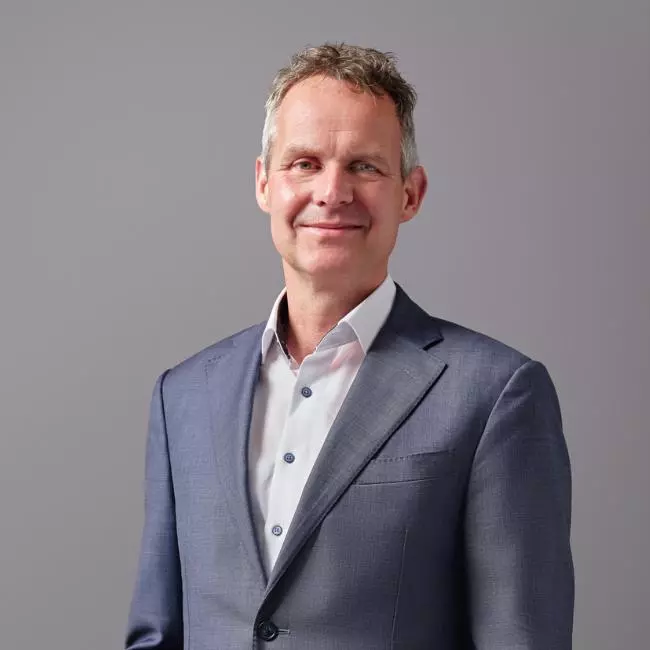 Jan Kleijn
Chief Operating Officer
Jan joined Mammoet in 1997 as Manager Operations and Logistics. In 2000 he was appointed Director of Operations & Engineering for the European region. In 2001 he played a leading role in the technical team that successfully raised the Russian nuclear submarine The Kursk that had sunk in the Barents Sea after an explosion. From 2006 – 2011 Jan Kleijn was Managing Director of Mammoet USA, after which he became Chief Executive Officer of Mammoet Holding.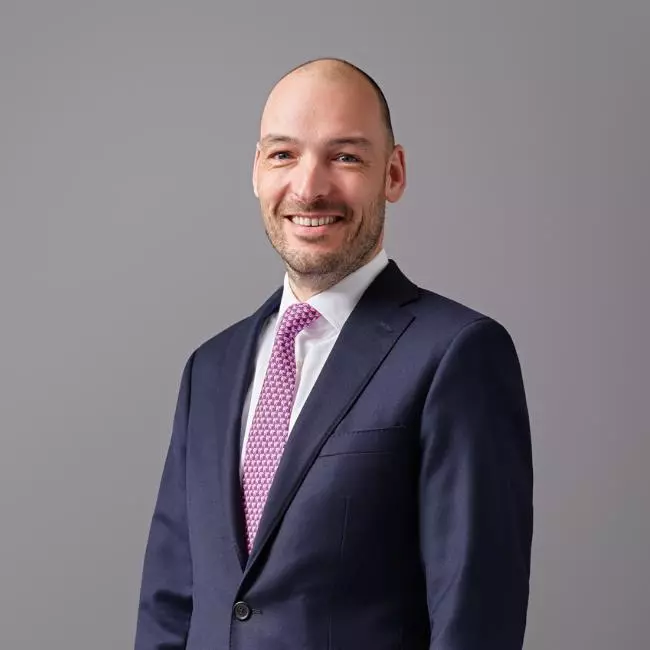 Tim Tieleman
Chief Financial Officer
Tim started his career as a strategy consultant at Booz Allen Hamilton, where he served a variety of customers in the heavy (equipment) industry and the financial services sector. Tim joined Mammoet Holding in 2014 and transferred to our Houston-based operations as Finance Director for the Americas region. After serving as Director Internal Audit at SHV, Tim re-joined Mammoet as CFO in 2021.
Purpose & values
We serve our customers by moving large and heavy objects. We love the challenge of pushing boundaries and creating new possibilities. But it's not just the power of our equipment or our smart thinking that makes us so strong. It's the contribution of each and every member of the team, a group of dynamic and diverse individuals from different countries, cultures and backgrounds.
Together, we move the world towards a brighter future. Our team shares a bond built on trust. This shared culture creates the space in which we achieve exceptional things.
We drive our industry forward with our smarter ways of working and strive to make the world a better place by operating more safely and sustainably. We do this by working according to our five values:
Love the work
Working at Mammoet is not just any other job. Here we have a deep commitment to the work we do and a desire to excel. We use our craftsmanship and talents to continuously improve. We love the challenges of the industry and the equipment that comes with it. Across all disciplines, ages and cultures, one common theme is that together we all feel we are part of something bigger and stronger than ourselves. We share a love for our work.
Results count
We are willing to take on tremendous challenges. Our desire is to achieve things that nobody believes to be possible. For us, it is not just about accepting the challenge, but about delivering the desired results. We go the extra mile, and then the extra inch. Whether in safety performance, reducing environmental impacts, building teams or in getting a contract, executing the job, or making a profit. At Mammoet our results count.
Take care
We care about people, the planet and our performance. Safety is our top priority, after a day's work we want everybody to return home unharmed. We are fair with people, we work with integrity, provide clear feedback and recognize results. We contribute to the communities that we work in and lead our industry with our approach to sustainability. We care about our results and the way in which we achieve them.
Be responsible
Mammoet is an international company with a long-established reputation. We set standards and drive development. Each of us has specific responsibilities and must stand for our work. Jointly we are responsible for the sustainable future of our company and for meeting legal, industry and Mammoet standards. We are honest and speak up when it is for the benefit of the company. We listen and act if required. We all step up and take responsibility.
Perform as a team
Our customers demand excellent performance; and so do we. We believe this can only be achieved through team effort when we all take an active role in the team and contribute our best. In a team, diversity drives performance; people build on each other's strengths and step up to compensate for shortcomings. We welcome people into our team, look out for one another, speak honestly to each other and work together with integrity and trust. Our strength is the team.
A family-owned company
Mammoet is part of SHV, a family-owned company with a strong position in a number of operational areas and selected investment activities and a focus on long-term sustainable growth.
The SHV Groups, (SHV Energy, Makro, Mammoet, ERIKS, Nutreco, NPM Capital, NPM Capital, Kiwa, and ONE-Dyas) are active in 73 countries. The decentralized organization ensures that diversified businesses can operate close to their customers and maintain loyal customer relationships.
The over 55,000 people of SHV are at the heart of the organization and embody its values, support the culture and build the company's success.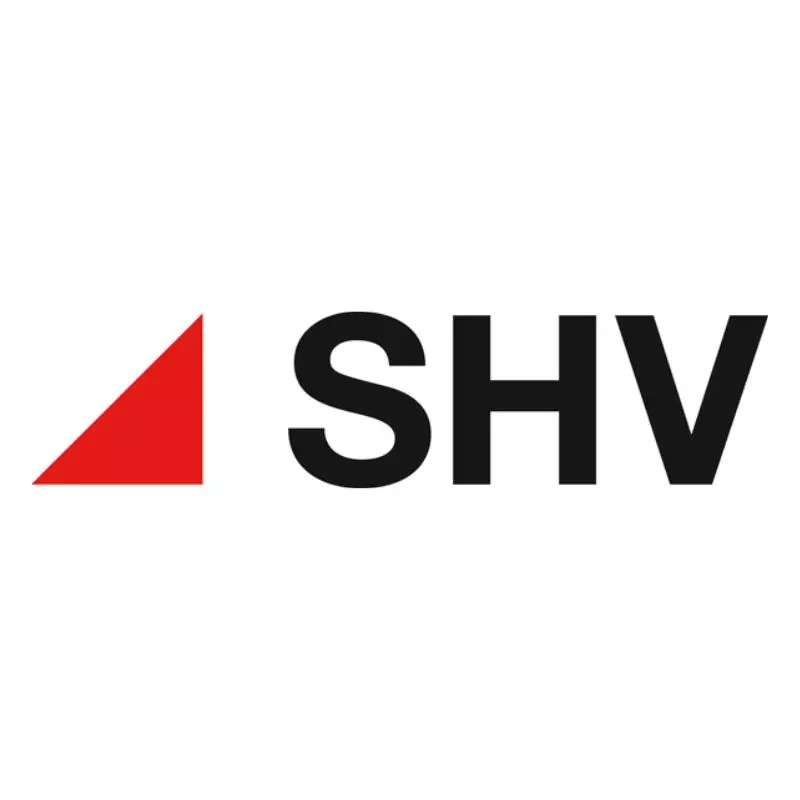 SHV's most important values are integrity and trust. Integrity means being honest, genuine, and totally open in communications about all matters which concern the company. SHV trusts its people to put their best effort into working for the company, its progress, and achieving success within their capabilities and in line with the SHV values.
The corporate philosophy outlines the shared values, ensuring every employee, customer and supplier know what SHV stands for.