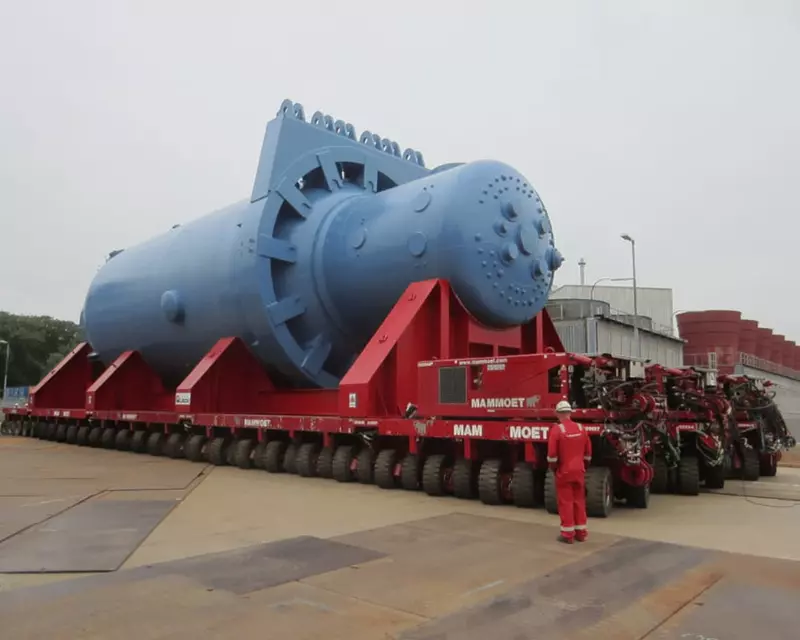 Expertise:
Heavy transport

Heavy lifting

Gantry lifting
Benefits:
Increased safety

Protected infrastructure
The transport operation dramatically reduced open-air exposure.
Germany is an acknowledged leader in the world's transition to renewable energy, and its old nuclear plants are counting their days. Built in the 1950s as a scientific prototype and one of Europe's oldest, the Jülich AVR facility was next on the decommission list.
Engaged in planning and risk assessment dialogues since 2006, the time finally came for Mammoet to lift and transport the reactor vessel to a storage facility 600 meters away, where it will rest for the next 60-odd years. Located in the country's densely populated west, safety and environmental concerns were paramount.
Due to the reactor's age and thin walls, the risk profile of the Jülich project was exceptionally high. Numerous checks, balances, and preparations were required before authorities approved the move.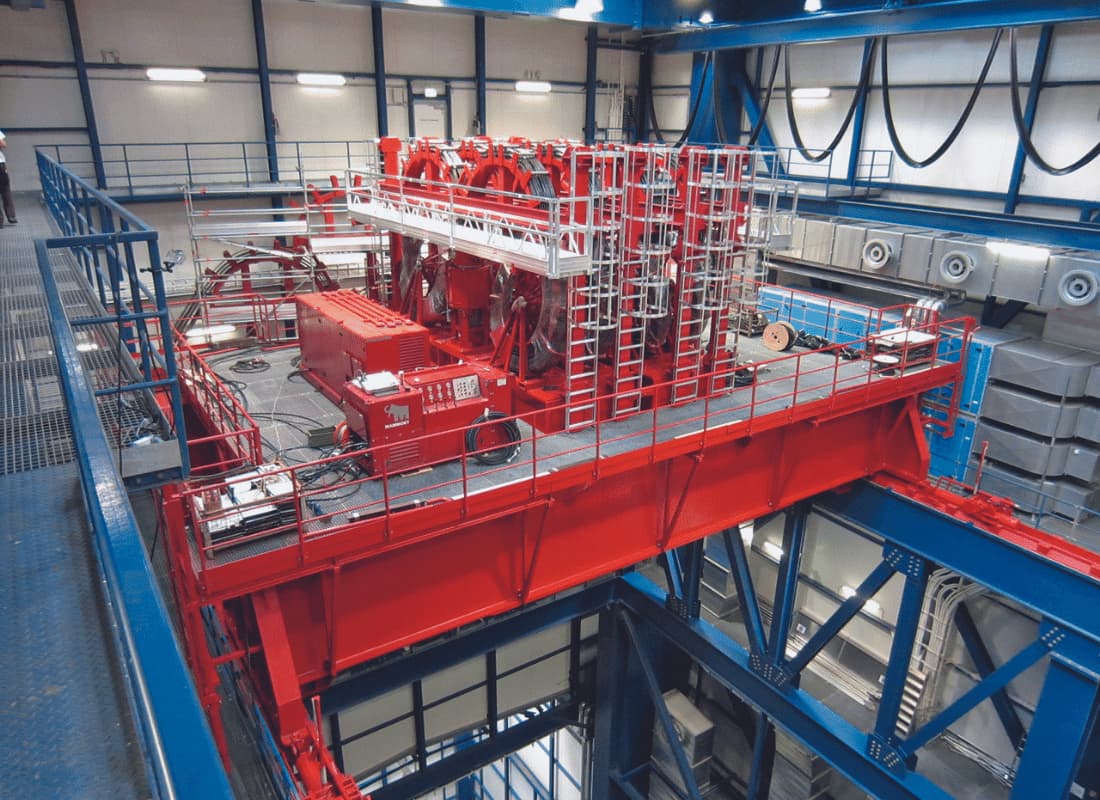 Initially, the client had ruled out SPMT transport, figuring there wouldn't be enough space to maneuver the convoy through several difficult turns on the 600-meter route. So planning was underway for transport on a tailor-made air pallet system.
Due to the high loadings and required winching points for the turning, this approach was costly and complex, and would take multiple days, exposing a highly contaminated nuclear reactor to open air. After careful and thorough engineering, the Mammoet team proved that SPMTs would be a safe and sound alternative.
Originally the reactor was built in situ. In order to strengthen it and stabilize the internals, the reactor was filled with low-density cellular concrete.
For safety reasons, another building had been constructed over the reactor building to facilitate removal in a sheltered condition. Inside this building, Mammoet positioned a gantry with strand jacks to lift the now 2,000-ton reactor, skid it to the side, and tail it from vertical into a horizontal position, ready for transport. After the delicate operation to lay it horizontally, the reactor was positioned onto the SPMTs.
From there, it was safely transported and set down at its long-term storage location.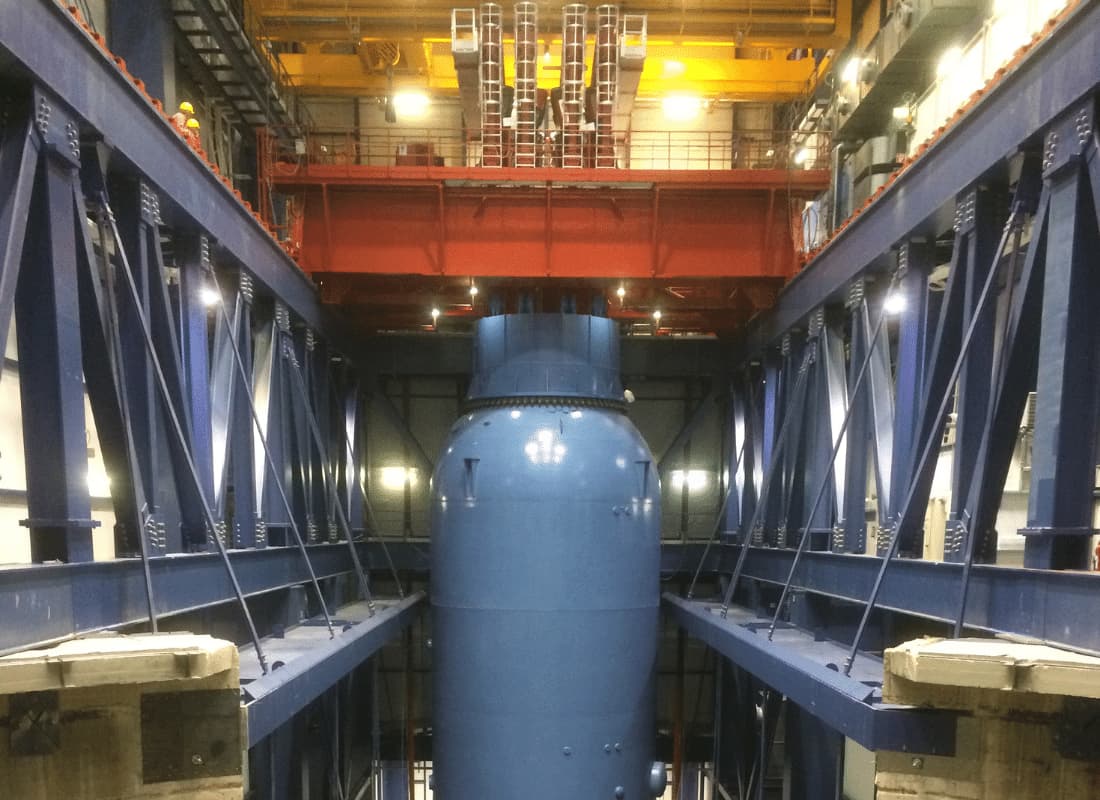 Mammoet's approach eliminated the need for expensive air pallet transport and reduced transport time to a mere four hours – a time saving of more than 75%. The job was carried out at a fraction of the cost.
Most importantly, the SPMT approach was considered significantly safer, reducing open-air exposure and the risk of an adverse event during transport. With the reactor safely stored in a long-term facility, Germany can keep its green energy dream alive.