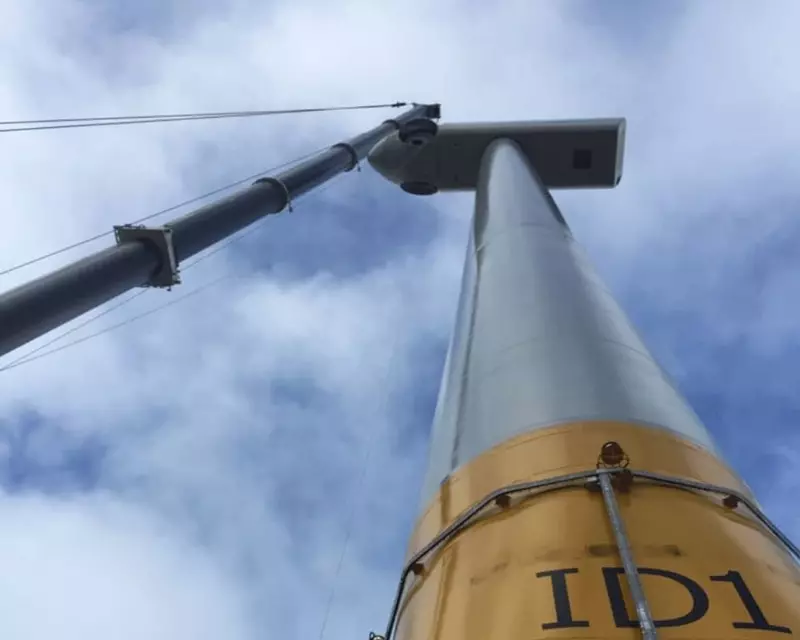 Expertise:
Heavy lifting

Marine transport

Crane lifting
Benefits:
Rapid response

Record breaker
Mammoet completed the mechanical and electrical installation of a 2MW wind turbine generator onto a floating foundation at Saint Nazaire, France.
A floating foundation was afloat and berthed at the 'Quai des Charbonniers', Saint Nazaire. Each of the turbine's components was lifted by a 1,200t mobile crane, situated in front of the floater device.
The components consisted of a nacelle, a hub, three blades, and two tower sections. A 100t auxiliary crane was also required to erect and lift the two tower sections in tandem.
In order to maintain the stability of the floating foundation, Mammoet performed ballasting operations on the foundation during the operation. Four submersible pumps were used to supply water to the ballast tanks situated at the corners of the floater.
Once the turbine was fully mounted on top of the floating foundation, the electrical components and cables were connected and assembled, and the customer's sensors and measuring equipment were installed.
Mammoet coordinated the lifting and ballasting operations as well as the mechanical and electrical installations, which were performed simultaneously.
This was a unique job for Mammoet, which was able to provide a bespoke solution for this challenging operation within a limited timeframe. The installation was part of the commissioning works of the FLOATGEN prototype and was France's first floating turbine.