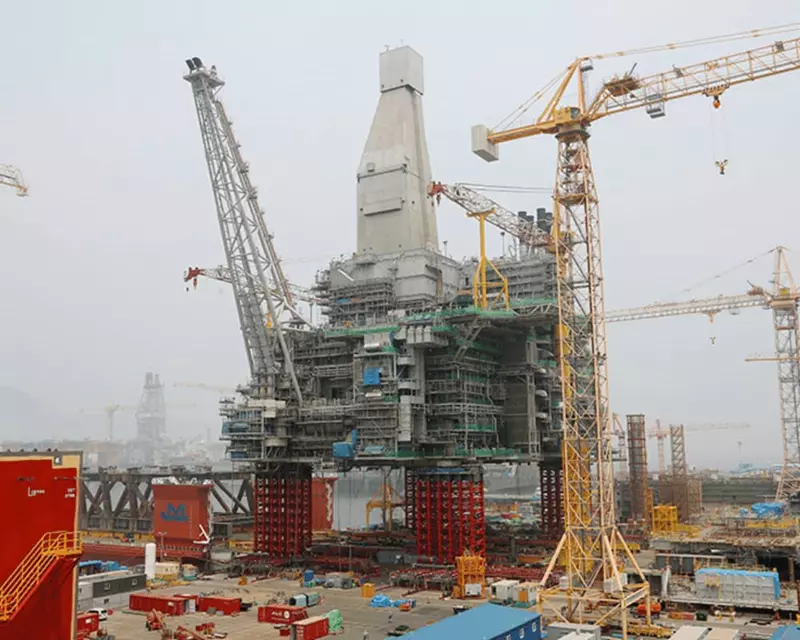 Benefits:
Increased safety

Record breaker

Parallel operations
Mammoet completed the jack-up of the Arkutun Dagi topside, weighing 42,780t, for Exxon Neftegaz Limited at the shipyard of Daewoo Shipbuilding & Marine Engineering Co. Ltd in Korea.
This was the world's heaviest jack-up operation and was completed using Mammoet's Mega Jack. The Mega Jack system is fully containerized and was fully constructed in two weeks.
The system allowed the construction of the complete Aruktun Dagi topside on land prior to installation offshore. Using this system provided a safer solution to the requirements of the client by minimizing offshore construction and enabling the majority of work to be completed in the controlled environment of the fabrication facility.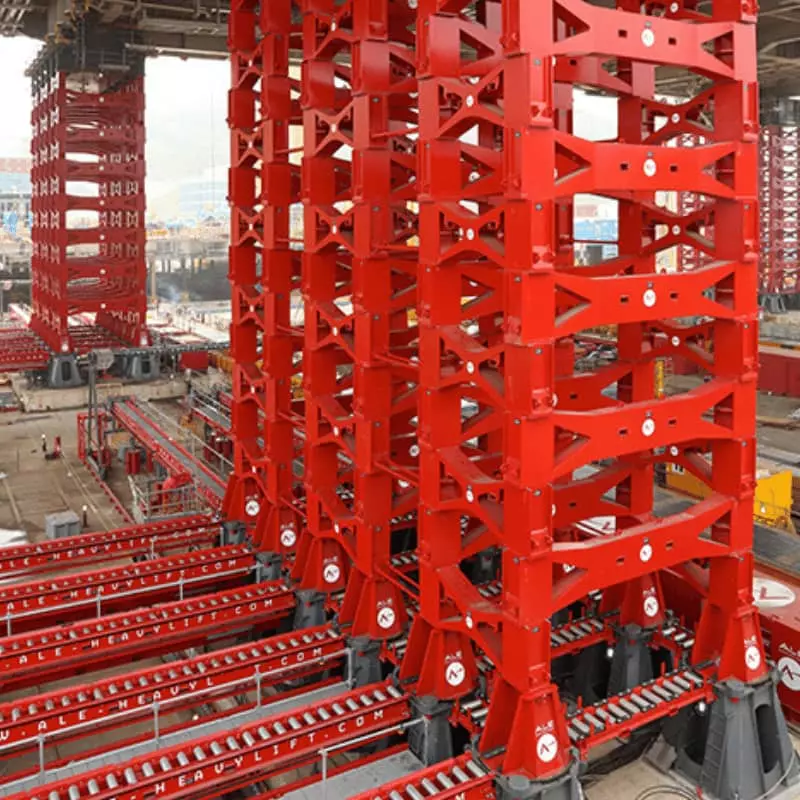 Mammoet jacked up the topside to a total height of 24m and was the first project to use the innovative Mega Jack System in this way.
To complete the project, the Mega Jack was configured in four sets of towers each made of a combination of three singular towers; this gave each of the four towers a capacity of 15,000t and an overall jacking capacity of 60,000t.
The Mega Jack which is stroke controlled establishes stability from its jacking foundation. This means that enormous bracing structures and welding works to the platform for securing stability belong to the past.
As such welding and cutting work at a high level is not required and therefore working on height is completely eliminated due to the low-level feed-in system for inserting jacking beams. Mammoet took just 11 hours to complete the lift, considerably shorter than traditional methods would have allowed.
The next day DSME concluded the load-in and installation of a skid frame (DSF) which the topside was lowered by the Mega Jack. This was completed on the same day. The load was nearly double the weight of the previous heaviest load which is a great accomplishment for the company and really shows the capabilities of the Mega Jack.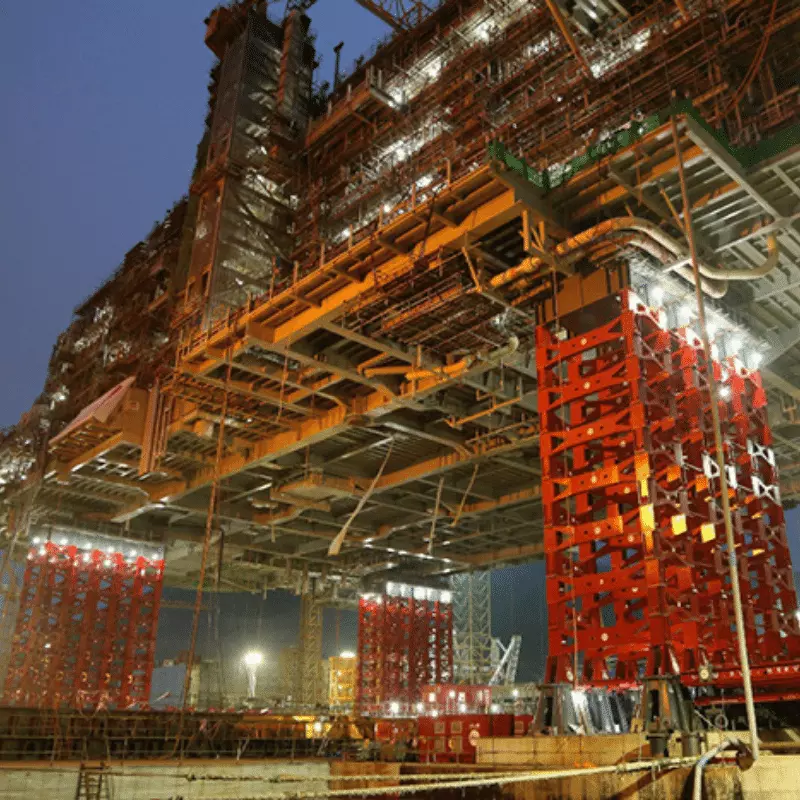 The next phase saw the final weighing and load out of the topside. On completion of additional construction, the topside was jacked up before skidding out and weighed a final total of 43,475t, breaking the record for a second time on this project.
The topside then sailed by barge for onward transportation to its final location in the Arkutun Dagi field off the east coast of Russia; the development is expected to be the largest oil and gas production platform in Russia.
Not only did Mammoet apply a high level of HSQE standards at every stage in this record-breaking project, but the gravity of our achievements was also recognized by the client.
As a true recognition for our work out of all of the contractors employed by them, Exxon Mobil granted us the Safety Award '2013 Sakhalin-1 Contractor of the Year during the Safety, Security Health and Environment forum (SSH&E), in Sakhalin Russia, 27 September 2013.