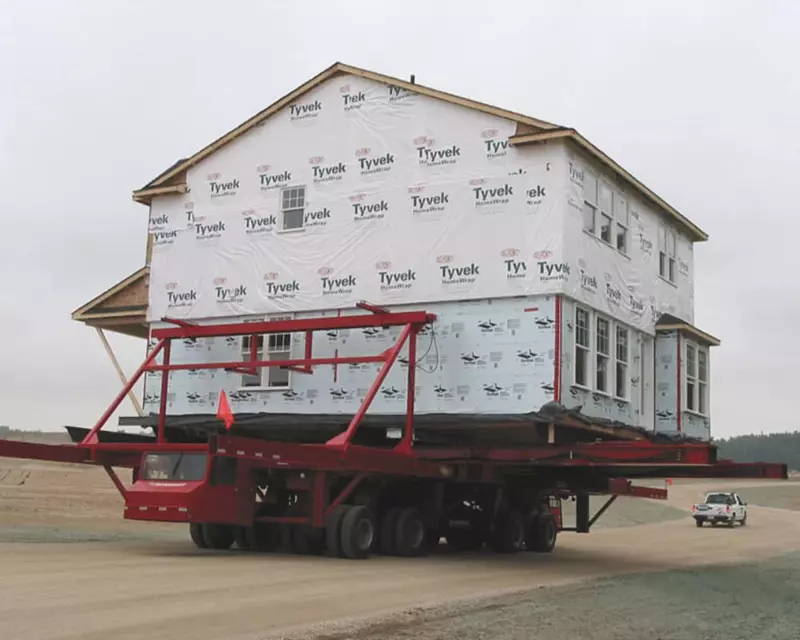 Benefits:
Optimized schedule

Reduced disruption

Parallel operations
Year-round productivity for Canadian home builder.
Mattamy Homes is the largest home builder in Canada. Mattamy wanted to increase their productivity by mitigating weather delays, increasing efficiencies, and reducing costs and construction time.
They approached Mammoet with an intriguing question: could Mammoet transport and place complete 60-ton homes that were built on an indoor assembly line?
Mammoet engineers responded with a plan to move the pre-assembled homes out of the plant, deliver them to their foundations, and seamlessly complete the process by placing them with a custom-made, computer-controlled jacking system.
The idea of assembling a home entirely in the factory and then moving it as a unit was a new proposition that promised Mattamy many advantages, the main one being greater productivity. Building indoors would decrease the time lost due to weather.
Additionally, timber waste could become timber-resource as cutaway pieces were re-used in other homes. Overall quality could be improved by keeping all materials dry throughout the construction process. Last but not least, indoor construction offered an invaluable benefit for Mattamy workers. Safety conditions would be significantly improved if employees could avoid hazardous high work, for example, by building roofs on the factory floor rather than directly on housetops.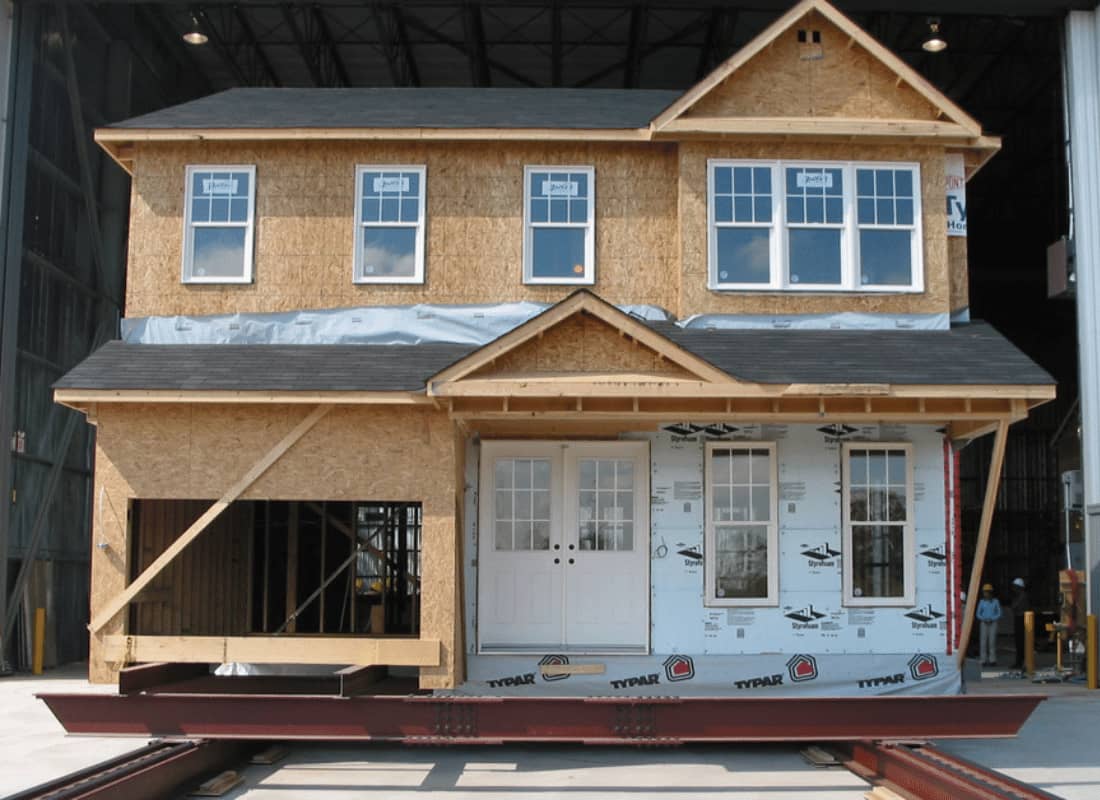 In a four-year period, Mammoet professionals moved 700 completed 60-ton houses, in many different shapes and sizes. These were skidded out of the factory onto a tailor-made trailer, and transported to their future address where the houses were lowered from the trailers and skidded onto their foundations.
There they were lowered into position by a tailor-made jacking system.
All took place according to stringent time criteria and without any recordable incident. Mammoet engineered strong jacking devices that were still light and compact enough to be easily handled. After each house was jacked down onto its foundation, the custom-made jacking equipment could easily be removed through basement windows.
Each of the homes was transported and placed at a rate of one house per day, six hours per house. In all, Mammoet helped its client increase productivity, improve safety for Mattamy workers, and provide Canadians with high-quality homes.