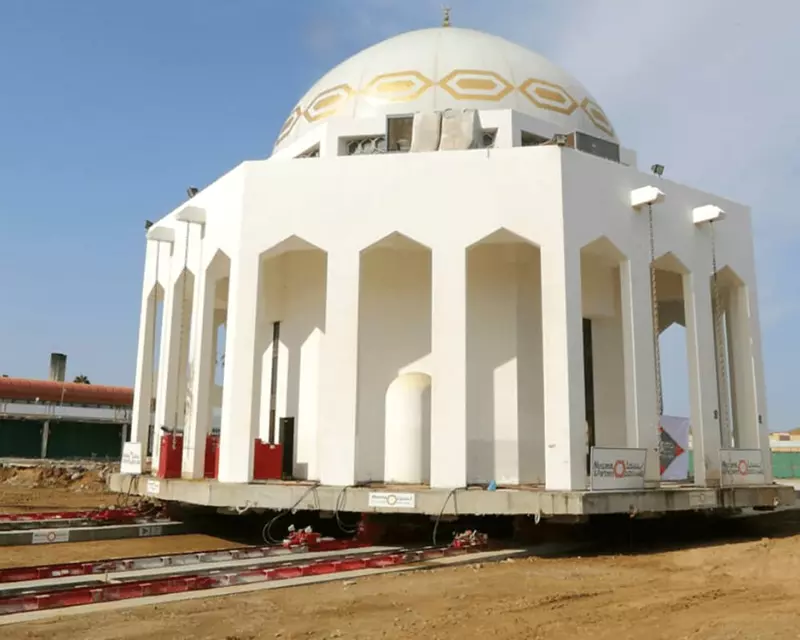 Benefits:
Protected infrastructure

Optimized schedule
Skidding a 30-year-old mosque clear of demolition.
Nesma Trading Co. Ltd was contracted by SANG to build and expand five hospitals in Jeddah, Kingdom of Saudi Arabia. Right in the middle of one of the planned construction areas, however, stood a 30-year-old mosque.
The original plan was to demolish and rebuild it, but Mammoet suggested a different approach: jack up the 2,400-ton mosque and skid it in one piece over a distance of 120 meters out of the construction area. A solution that would not only save the original mosque but seven months of construction time as well.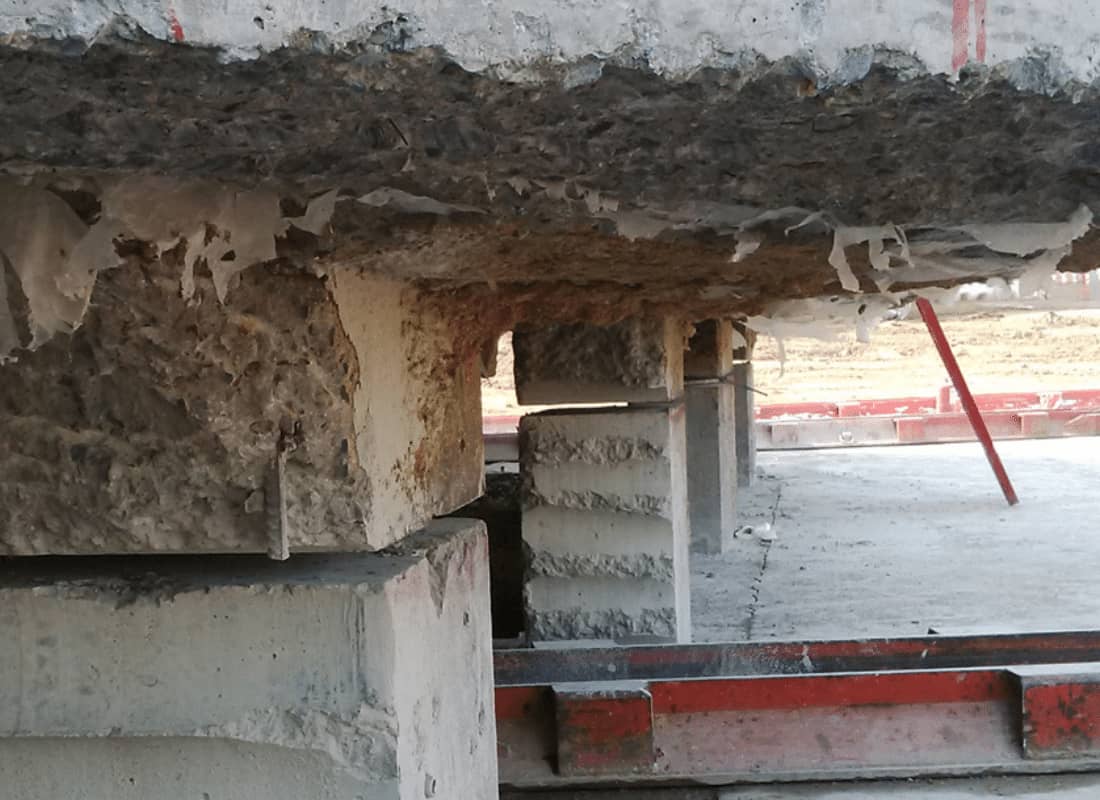 Before Mammoet could perform the jack-up and skidding operation, the mosque's structural integrity had to be guaranteed. Unsupported, the floor would not be able to hold the building's weight after it was placed on the skid shoes.
Furthermore, there was only a two-meter wide by one-meter-high space available underneath the house of prayer to position the skid tracks, skid shoes, and push-pull units, making it extra challenging to maneuver the required equipment into place. Then came an unforeseen challenge, as unexpected rainfall impacted the ground conditions and the stability of the trench along the way.
Mammoet solved the support problem by digging out a 60 cm cavity under the mosque and filling it with a concrete base strong enough to carry the entire building. Next, the path for skidding the mosque to its final destination was laid out and the trenches were dug underneath the mosque. Mammoet jacked up the mosque using hydraulic cylinders so the foundation could be cut.
The arrival of rain meant, there was a real possibility the trenches would flood. To prevent this from happening, pumps were brought in to de-water them and make sure the mosque's foundations were not affected.
Whereas demolishing and rebuilding the mosque would have taken ten months, Mammoet's solution of moving the entire structure in one piece only took three. Most of this time went into preparation; the actual move was completed in less than 48 hours.
Avoiding demolition and construction not only saved the mosque, in all its beautiful original detail, but it also allowed the mosque's congregation to continue to visit the mosque for as long as possible. Even during the actual execution, mosque-goers could say their prayers in a temporary tent. Something that was greatly valued by the community.
Play video