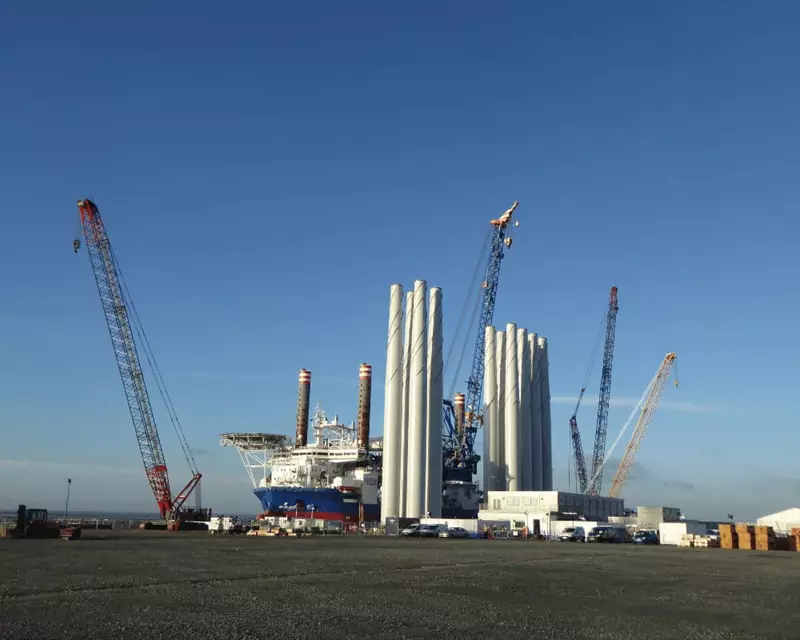 Expertise:
Heavy lifting

Heavy transport

Crane lifting
Benefits:
Optimized schedule

Reduced disruption

Reduced preparation

Simplified management
Mammoet executed the handling and pre-assembly of offshore wind components, comprising of imported towers, nacelles and blades to be used on the Dudgeon and Race Bank offshore wind farms.
Mammoet provided a multi-service operation, involving the load-in and load-out, transportation, and general handling of hundreds of offshore wind components.
With some rotor blades as long as 75m and nacelles as heavy as 360t, Mammoet adopted a Ro-Ro process (where possible) instead of lifting, to provide a safer and more cost-effective method.
Mammoet utilized a range of equipment to carry out this complex scope of work, including SPMTs and specialist cranes: the LR 1750-2 with 750t capacity, the LR 1300 with 300t capacity, and a telescopic crawler crane with 120t capacity.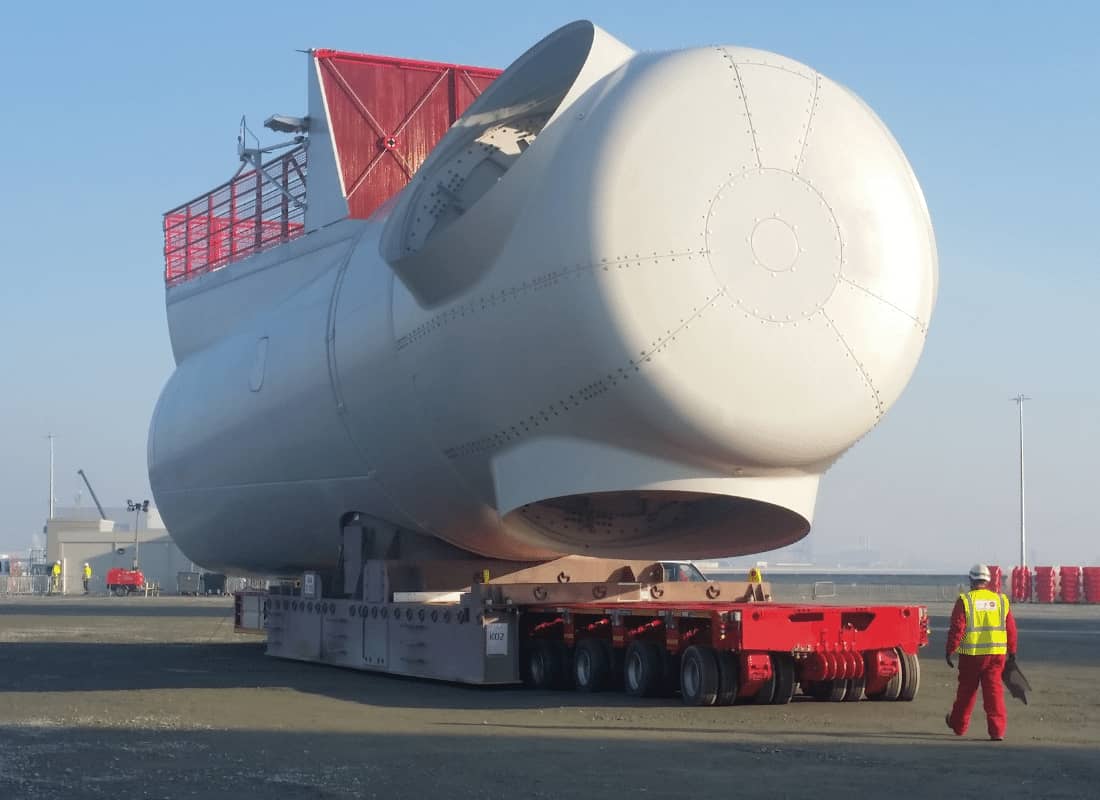 Mammoet performed over 4,000 transport operations and executed over 3,300 lifts, with a combined handling weight of 58,000t, for multiple offshore wind farm contracts. The wind farm project sites include Green Port Hull, the pre-assembly base for both the Dudgeon offshore wind farm 32km north of Cromer, Norfolk, which generates 402MW of clean power, and the Race Bank offshore farm 27km north of Blakeney Point, Norfolk, generating 580 MW.
The other project site is the pre-assembly base for the Galloper offshore wind farm 30km off the Suffolk coast, which generates 336MW, in Great Yarmouth. These three projects power over 1.2 million UK homes in total.