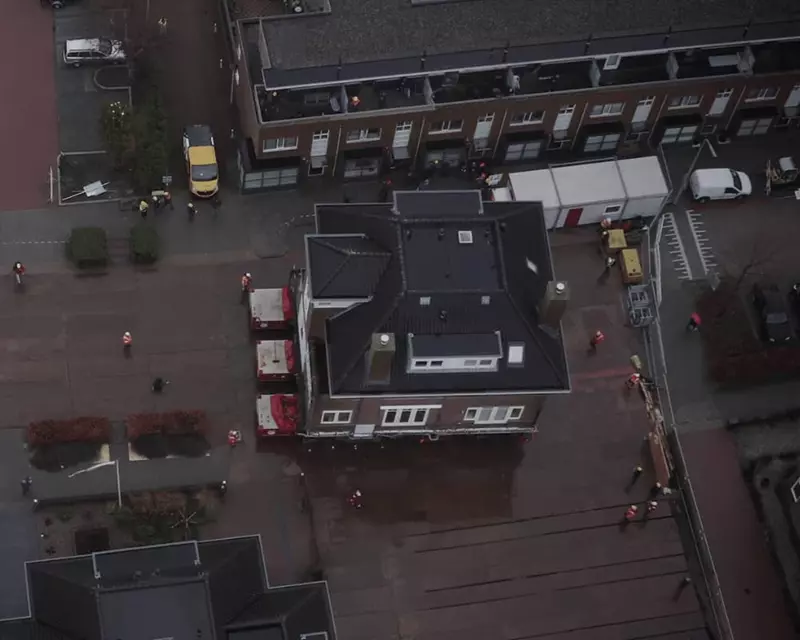 Benefits:
Reduced disruption

Protected infrastructure
Mammoet's precision and accuracy enabled them to perform the swift relocation of an entire house, weighing 650t, in Alphen aan den Rijn, Netherlands.
The structure of the house meant a very accurate lifting method was needed as well as a considerable amount of additional steel to strengthen the house and provide the structural integrity required for the specialist transportation.
Mammoet also looked for a method to complete the move as efficiently as possible to minimize disruption to the local area and enabled other construction operations to continue.
Early involvement in the planning processes enabled Mammoet to develop effective communication with the client for a smoother operation, which used jacking techniques and SPMTs for the heavy haulage transportation of the house.
The house had already been detached from its foundations and Mammoet first positioned 700 bar jacks, so that the weight of the house could be transferred onto them from concrete posts. 29 climbing jacks were installed in groups of 12 underneath the concrete posts. Each group was pre-loaded to reduce deflections for greater exactitude before Mammoet jacked-up the house by 2.5m. The climbing jacks were then relocated to make space for the SPMTs.
A steel structure was created to support the house and spread the load evenly during abnormal load transportation. Mammoet then transported the house 100m using 30 axle lines of SPMT.
Mammoet's specially tailored method ensured the house relocation could take place as swiftly and safely as possible. The house was relocated so that a new building could be constructed in its place.