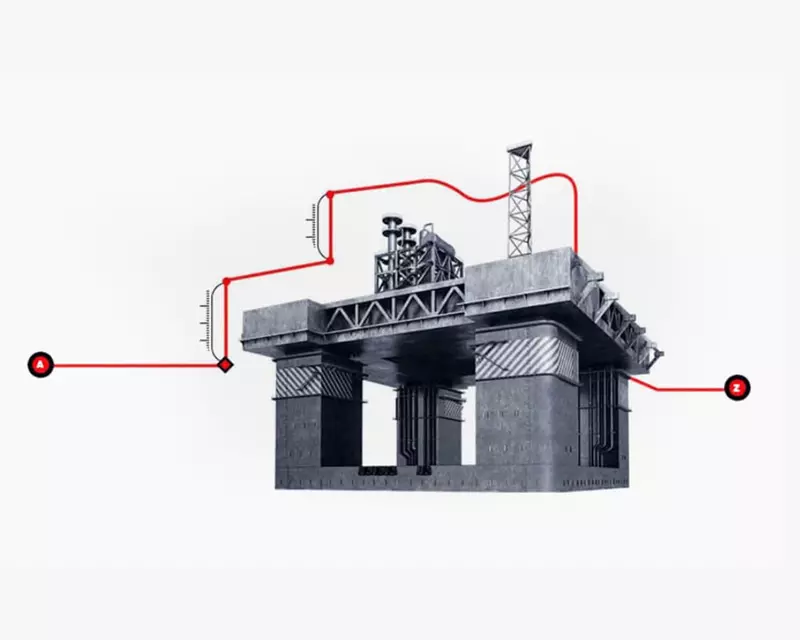 Expertise:
Heavy lifting

Gantry lifting
Benefits:
Optimized schedule

Increased safety

Parallel operations
TWO LOCATIONS, HALF THE CONSTRUCTION TIME.
In the summer of 2012, the construction of Brazil's largest semisubmersible platform reached a major milestone.
Before the building had begun, Mammoet was involved in the design phase to have the P-55 platform ready for production as soon as possible. To save time, we advised mating the deck with the hull inside the dock.
This groundbreaking technique allowed Petrobras to build both parts in parallel, reducing the overall construction time by months. Within two weeks, Mammoet had connected the two sections, clearing the way for P-55's next production phase.
As a result of an innovative approach, Petrobras was able to simultaneously build the P-55 platform in two parts: the deck box, built in the Rio Grande yard, and the lower hull, constructed in the Suape yard. This parallel construction set-up gave Petrobras a huge time advantage right from the start.
It was our job to come up with a way to install the lifting configuration inside the dock in the Rio Grande, without interfering with the topside fabrication.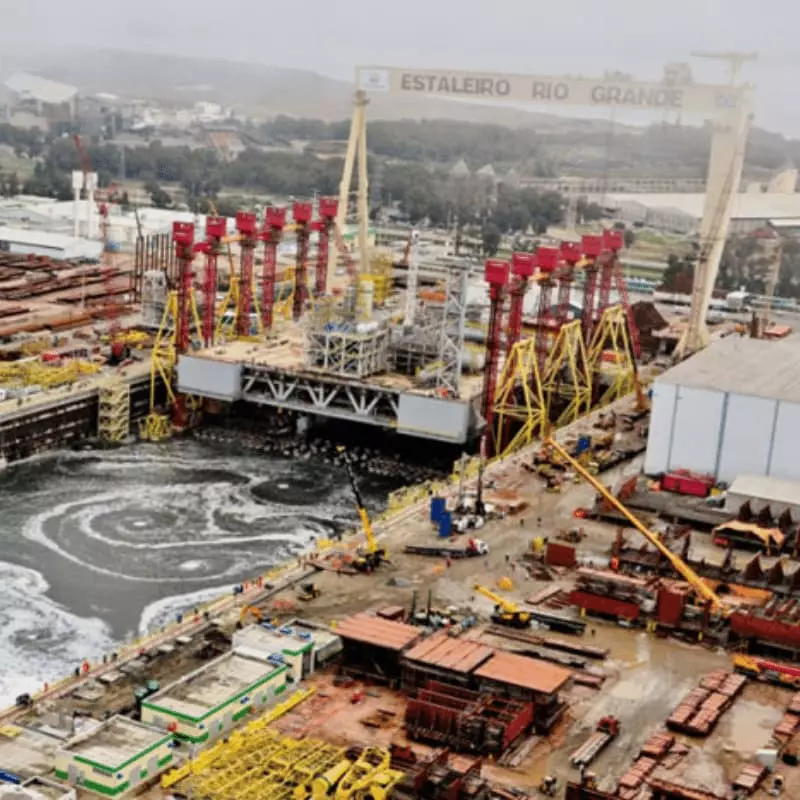 We found the solution in a tailor-made gantry system that was shipped to the construction site in 160 containers. While our installation equipment was en route, construction could move full force ahead. Once on site, the Mammoet Gantry System was erected on either side of the dock.
The system would later lift the colossal 17,000-ton deck almost 50 meters into the air for mating with the lower hull. The entire procedure from the first test lift to the final deck mating was completed in less than two weeks. Any other procedure would have taken months and would have required construction workers to work at great heights, which would have increased safety risks.
Once our job was done, Petrobras and contractor Quip could proceed with the final installations and system integrations before transporting the platform to the Roncador field off the coast of Rio de Janeiro.
After a relatively short construction period, and without exposing workers to the risks of mating the deck at sea, the P-55 was ready for oil production.