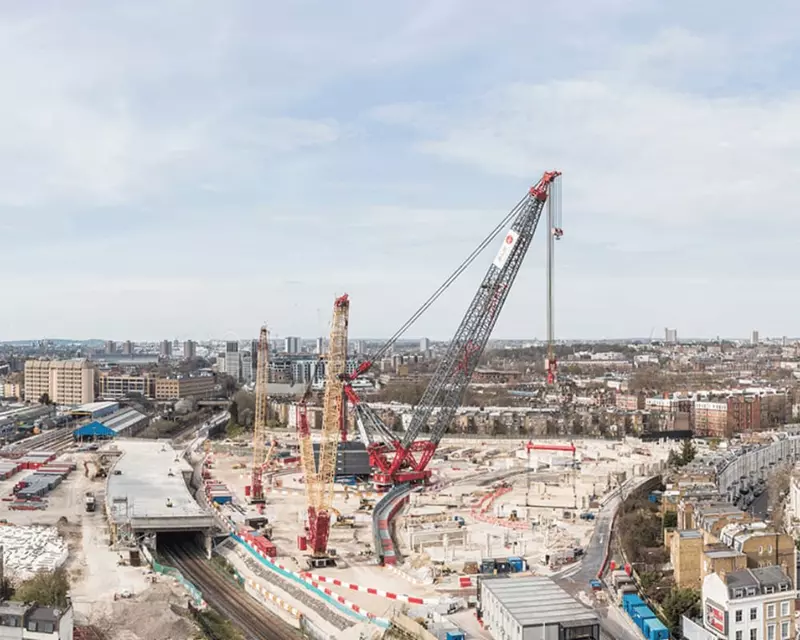 Expertise:
Heavy lifting

Crane lifting
Benefits:
Reduced disruption

Protected infrastructure

Parallel operations
Mammoet has successfully completed the lifting of 61 portal beams using the innovative SK190 crane.
This was part of the Earl's Court demolition project in London, UK. During the project, Mammoet performed the largest single lift undertaken in UK history by a land-based crane when lifting the heaviest beam weighing 1,500t.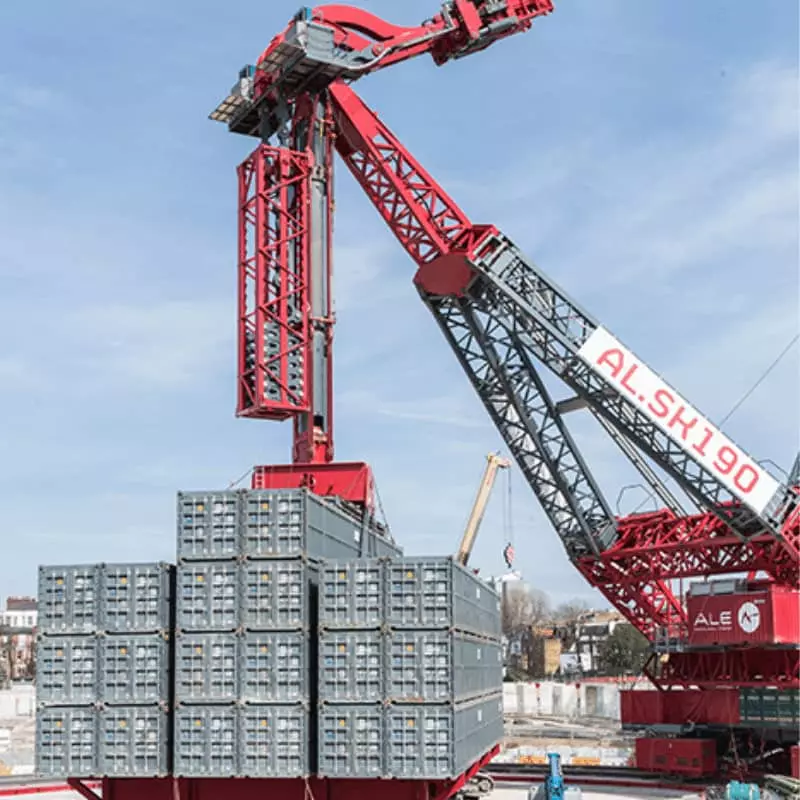 Mammoet was contracted by Keltbray to use its innovative heavy-lifting crane, the SK190, to lift 61 portal beams, weighing between 100t – 1,500t, out from the London Underground and over the District Line.
The beams were lifted using the SK190 overnight in 'engineering hours'. A total of 21,016t was lifted with a total outreach change of 1,393m in the 195-day lifting window.
The crane was positioned in one single location, which meant that less site space was taken up, downtime was reduced, less ground-bearing pressure was placed on the Underground tunnels, and it avoided the time-consuming movement of multiple crawler cranes.
The crane was specifically chosen for this project as it provided the optimum engineering solution to minimize the impact on local residents, to help reduce the carbon footprint of the project and significantly shorten the enabling works timescales by two years.
Furthermore, as the crane can operate in higher wind speeds, the operational window was widened. It took approximately eight months to complete the operations.