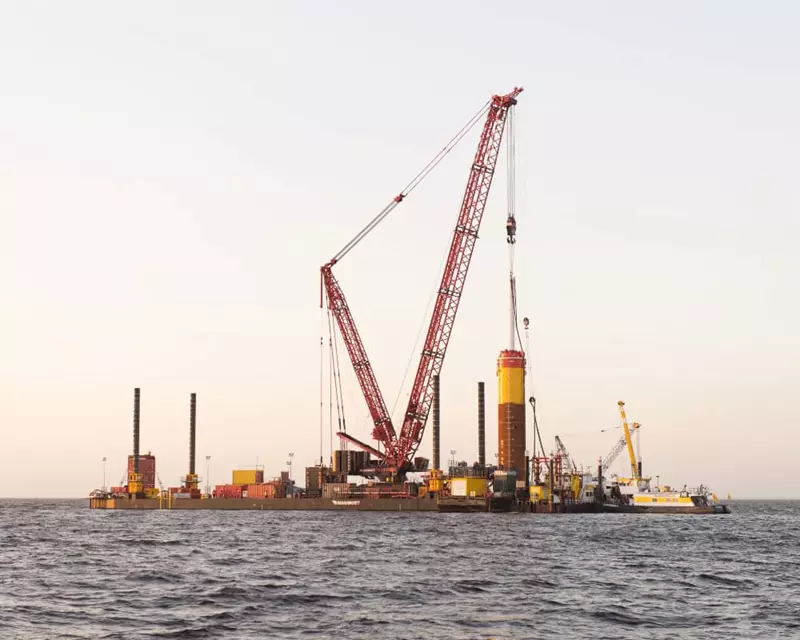 Expertise:
Heavy lifting

Crane lifting

Marine transport
Benefits:
Protected infrastructure

Optimized schedule

Parallel operations
Maximizing construction efficiency by minimizing the lifts required.
The IJsselmeer is a closed-off inland bay in the north of the Netherlands. As one of the windiest places in the country, it was the perfect spot to build a wind farm.
But shallow waters and limited access meant that using normal offshore procedures would not work. So Mammoet was commissioned to deliver "an offshore solution with onshore methods".
They proposed assembling the turbine components on land before transporting pieces over 100 meters in diameter to the middle of the bay. This significantly reduced the number of lifts required for each of the 48 wind turbines and contributed to a comprehensive approach that ensured the wind farm was brought online – safely and on time.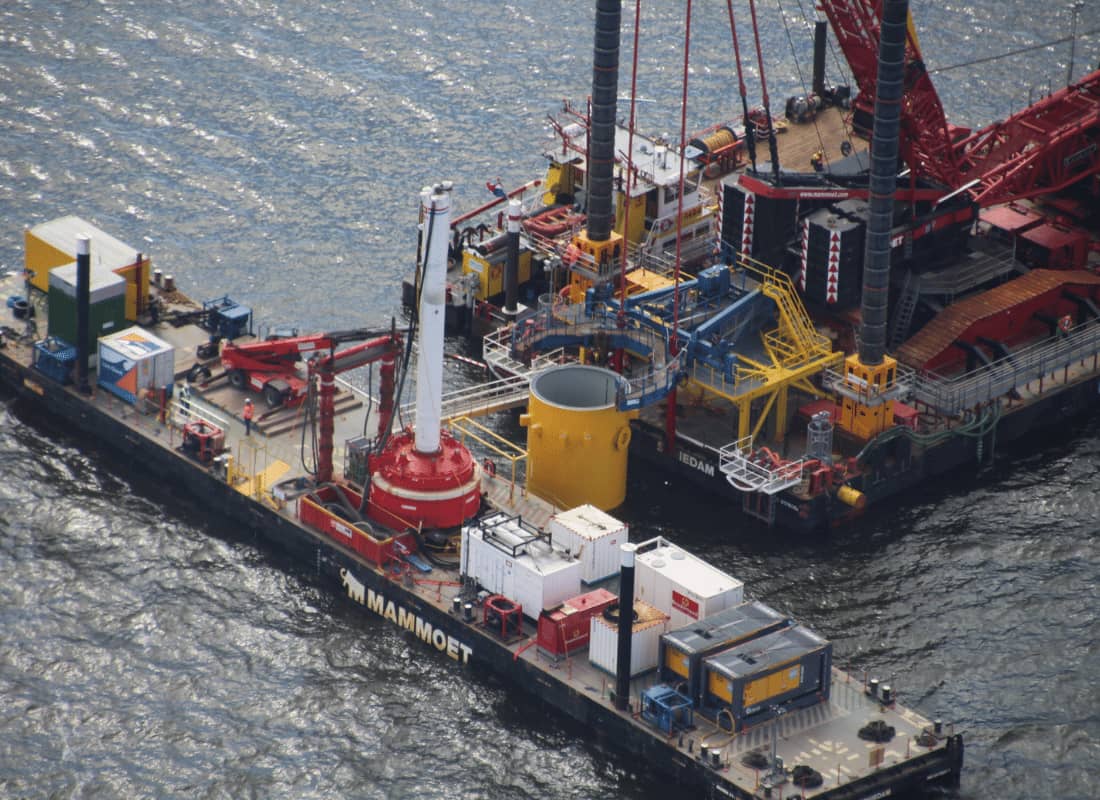 Because the enclosed bay is accessible only through narrow locks, it was not possible for conventional offshore spreads to reach the worksite. Shallow water also meant that any kind of large vessel was out of the question. So Mammoet adapted onshore equipment to work in an offshore environment. It used a crawler crane on a shallow draft vessel with stabilizing legs that could be extended to the sea floor to create a stable working platform.
To minimize the amount of lifting and construction done on the water, the wind turbine components were preassembled onshore. Two separate assembly sites were used simultaneously so work could be carried out as efficiently as possible.
So, for example, rather than taking rotor blades one by one to the work site, the full rotor star was constructed onshore. Measuring 108 meters across it was then loaded onto barges and shipped to the site. Similarly, the tower units were also preassembled and shipped vertically to the worksite with the nacelles.
Stacked two high, the towers reached a height of 50 meters. In this way, the number of lifts required per wind turbine was brought down to four instead of nine. Working six days a week, the project team installed 48 monopiles at a rate of at least one every twelve hours. At a certain point, they even managed to install two a day – a unique achievement in the offshore industry.
By combining onshore and offshore methods, Mammoet successfully supported the addition of 48 wind turbines to the national grid safely and on time. The Westermeerwind project is now the largest nearshore wind farm in The Netherlands, serving over 160,000 homes with clean energy.