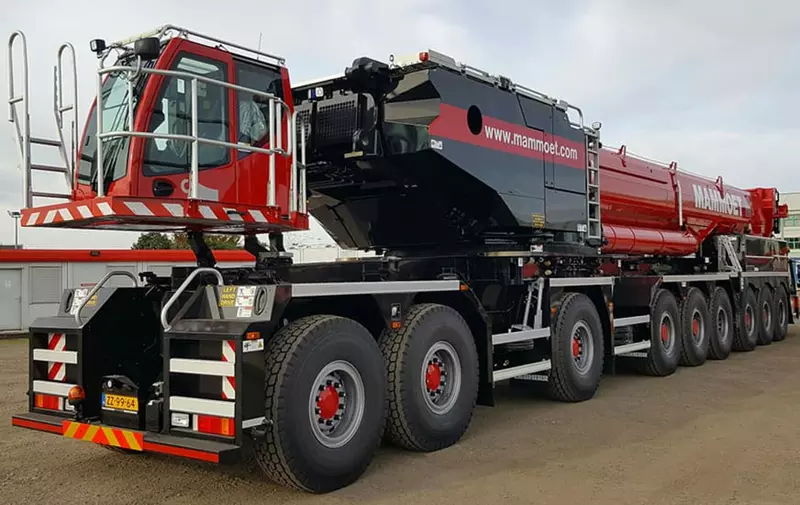 Expertise:
Heavy lifting

Crane lifting
Mammoet is expanding its crane fleet in the UK. Working with its customers, Mammoet is continually looking for ways to improve the efficiency of construction and turnaround projects.
To ensure it can provide the necessary equipment to help customers move their deadlines forward, the UK team is adding to its fleet. One of the recent additions is a Liebherr LTM 1750-9.1. "This is our second LTM 1750," says Darren Watson, Sales Director of Mammoet UK, "and having two identical cranes gives us more flexibility and certainty of supply."
He continues: "A good example of where we deploy this crane is the assembly and maintenance of wind turbines. The LTM 1750 is one of the largest road-worthy cranes and its extensive operating range in height, weight, reach and relatively short assembly time enables us to service the wind sector efficiently."