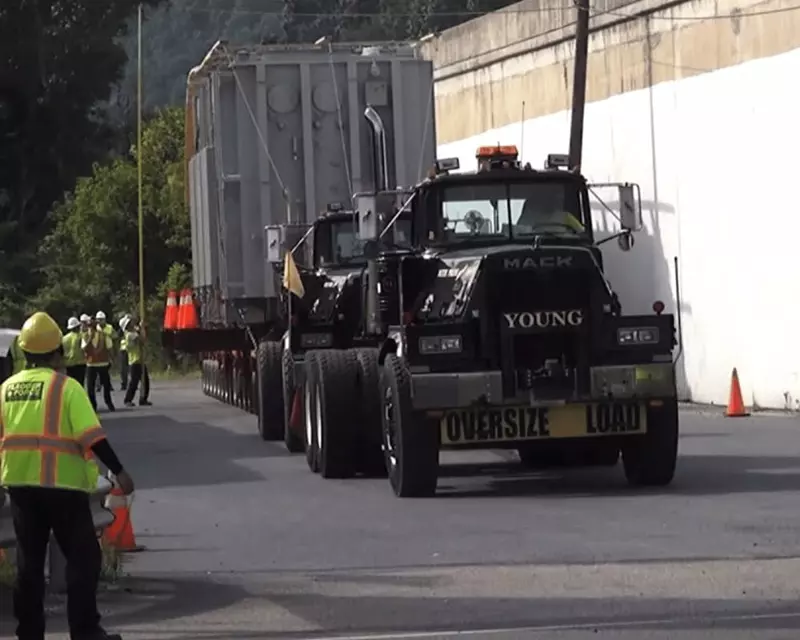 Expertise:
Heavy transport

Heavy lifting
Deal strengthens Mammoet's position in North Eastern USA.
Recently, Mammoet and George Young Company finalized a deal in which Mammoet acquired the George Young Company (Philadelphia, USA, established in 1869). Mammoet (established in 1807) is the world's market leader in engineered heavy lifting and transport, operating globally with 5,000 employees and in over 90 locations. George Young Company has been in existence since 1869 and is specialized in rigging, millwrighting (machinery installation) and heavy hauling. The company has the main part of its operation in the North Eastern part of the USA.
"We welcome George Young Company to the Mammoet family. We are excited at the prospect of joining forces with one of the US's oldest heavy hauling and rigging companies. This move significantly strengthens our North East American presence and aligns with our strategy to serve our customers locally through a global network of offices." Jan Kleijn, Mammoet CEO.
George Young, CEO of George Young Company and fourth-generation leader of the company adds: "Both George Young Company and Mammoet are renowned for their professionalism and safety records over their extensive histories. With no natural successors at hand, my sister Meredith and I have taken a deliberate approach to ensure the continuity and growth of the company. This extends our good working relationship with Mammoet by combining both companies' expertise to expand our market offering. Together we can offer comprehensive factory-to-foundation services – allowing us to potentially add precision millwrighting to Mammoet's services in this region and deliver and commission components from every part of the world. So, ultimately, Mammoet is the perfect 'fifth generation' for George Young Company. We are excited about this deal and the commercial opportunities it entails."
Until now, Mammoet worked in the North Eastern part of the USA on a project basis. "This meant we mobilized Mammoet professionals and equipment from Mammoet Canada for individual projects", explains Keith Guiochet, Vice President of Operations of Mammoet Canada. "Given factors such as the economic strength of this region, the population density and growth prospects we have been looking to strengthen our foothold on a permanent basis. The deal with George Young Company allows us to be more responsive to commercial opportunities in this region. Also, we are in a better position to mobilize and upscale our operations to meet customer demands. In short, it is a natural fit of two companies that share 358 years of experience."
As for now, George Young Company will continue its operations under the name 'George Young Mammoet'