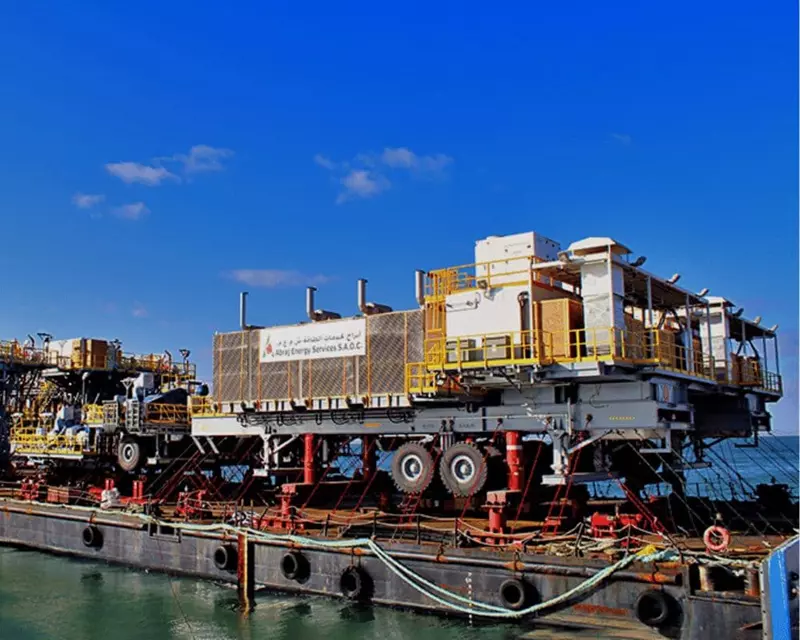 Expertise:
Heavy transport

Marine transport
Combined marine and land transport offering creates a solid foundation for project market logistics in the Middle East.
The complexity of moving heavy cargo, sourced globally for projects, requires a partner with a combination of readily available resources for both marine and onshore transports and the expertise to overcome logistical obstacles and bottlenecks.
Specialized knowledge can be very beneficial, particularly in large and complicated projects, since experts in various specialties can provide valuable services. However, this often involves contracting various independent suppliers, each responsible for only their own part in the logistics chain. Excessive costs and delays can result from poor coordination and communication between these specialists.
Hence, project owners, EPCs, and freight forwarders can benefit from working with service provider partnerships, such as the alliance between marine transport specialist - OFCO, Offshore International, and onshore transport and installation specialist Mammoet. Each organization's expertise and resources are combined, and a single point of contact for communications ensures the alignment and optimization of logistics and installation schedules.
A recent example of turnkey logistical solutions was the swift delivery of critical project cargo for a power plant in Sharjah, UAE. Two 140t transformers needed to be received from a container vessel in Jebel Ali Port and then transported to the site in Sharjah for further installation.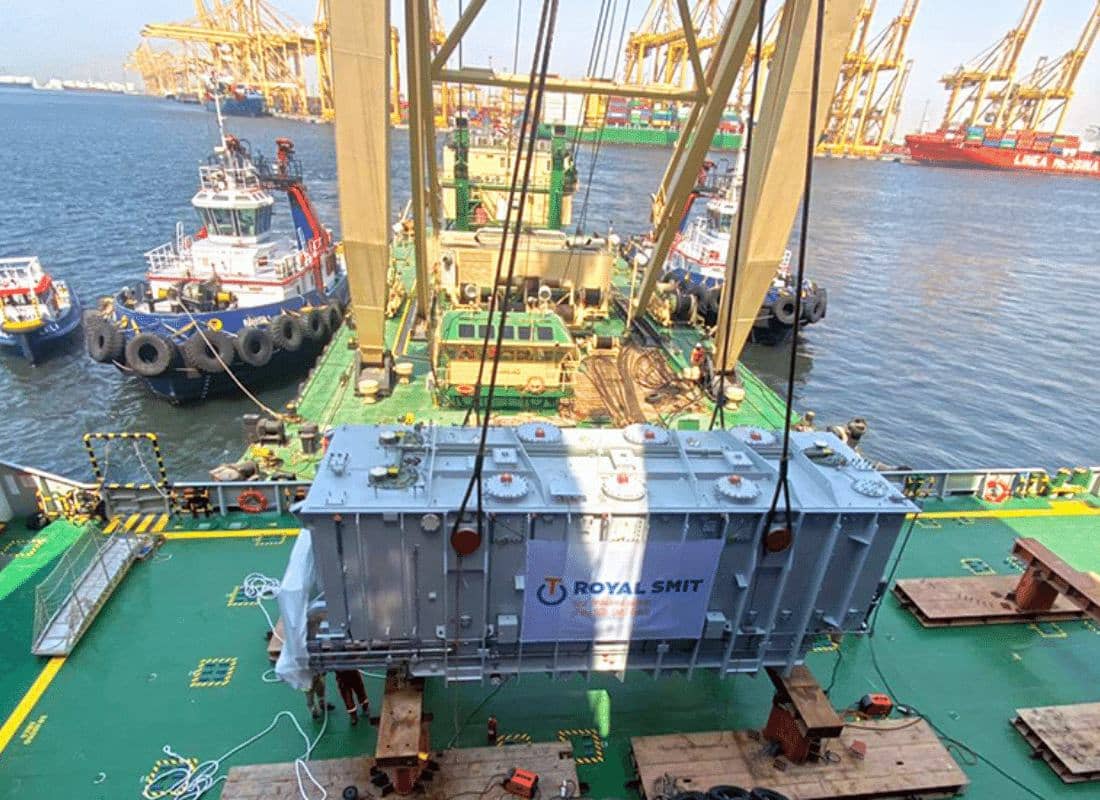 Following comprehensive risk assessment and engineering, the team proposed receiving the cargo via a double banking operation and marine transport to Sharjah's Khalid Port. The cargo was efficiently discharged by a floating crane onto a landing craft provided by the alliance and then transported to Khalid Port. The transformers were then offloaded using a RORO method using self-propelled modular trailers, before being safely transported to the site. Once on site, they were installed using a jacking and skidding method.
Marine Operations Manager at Mammoet MEA, Harshad Deshpande, commented: "By involving the alliance in the logistics of the power plant components, the customer took advantage of the increased flexibility for the cargo move, both marine and onshore, thereby saving time and additional costs such as port charges and double handling of the cargo."
Captain Maktoum Al Houqani, Chief Corporate Authority Officer and Acting Head of Maritime Cluster at AD Ports Group, and Chairman of OFCO – Offshore International said "The recent success of the delivery of critical project cargo intended for a power plant in Sharjah serves as a prime example of how service provider partnerships, such as the one held today between OFCO and Mammoet, can facilitate highly specialized and complex projects combining logistical transport solutions across both land and sea."
"We look forward to the continuation of our collaboration, which combines the long-standing expertise and resources of both organizations, to deliver a unique and competitive offering for customers seeking a robust end-to-end solution to meet their logistical needs."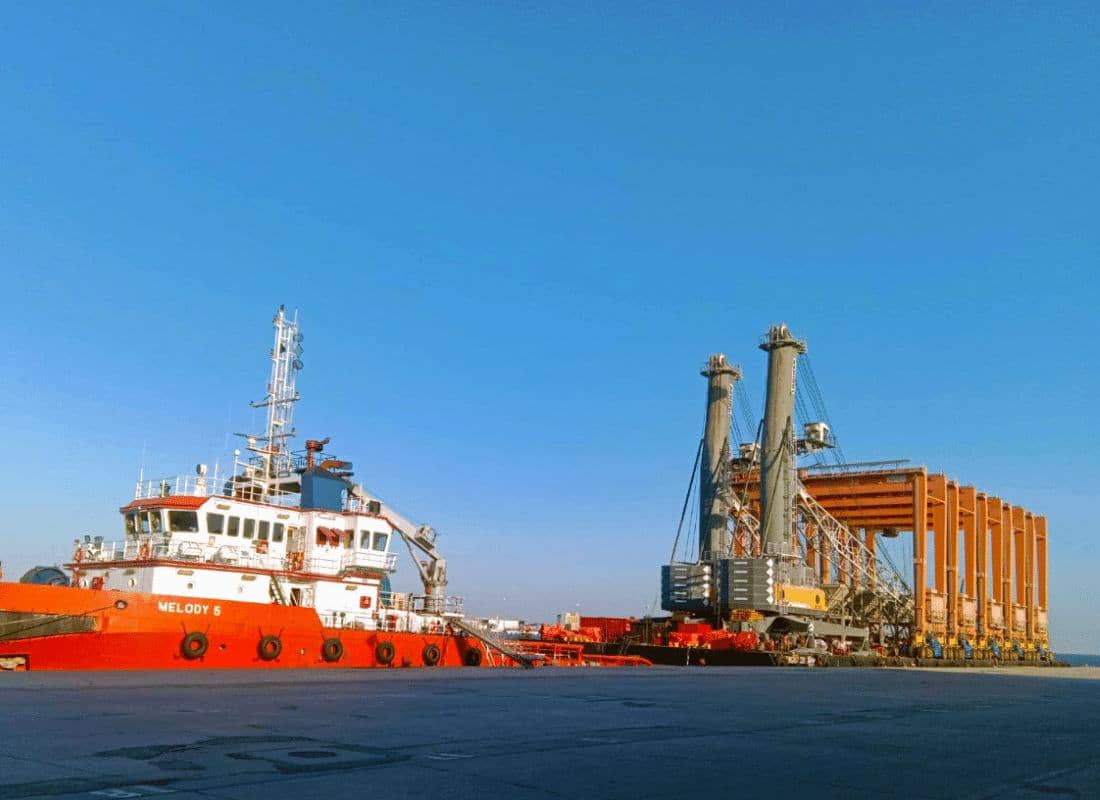 Other examples of successful and streamlined logistics include the loadout and marine transport of critical boiler components from Mina Zayed Port to Ruwais; the delivery of nearly 40 components from Khalifa and Ras Al Khaimah ports to Das Island for an ongoing expansion project and the delivery of two 94t storage tanks from Mina Zayed Port to ICADII jetty in Abu Dhabi.
"The vision for our partnership was to create a unique offering and a real value for our customers in the GCC. By engaging us, the customers benefit from our optimized planning and operations, in-house assets, expertise, and engineering know-how. Reduced interface management within the logistics chain of projects gives our customers the required peace of mind to concentrate their energies towards their business goals." commented Thomas Wylie, Sales Director - Projects, Mammoet MEA.
"With the recent major project awards in the region, we are well-positioned to provide the complete package of heavy lifting and transportation services, both onshore and offshore, from local ports to foundation, thereby advancing our continuous pursuit to help our clients speed up productivity," he concluded.