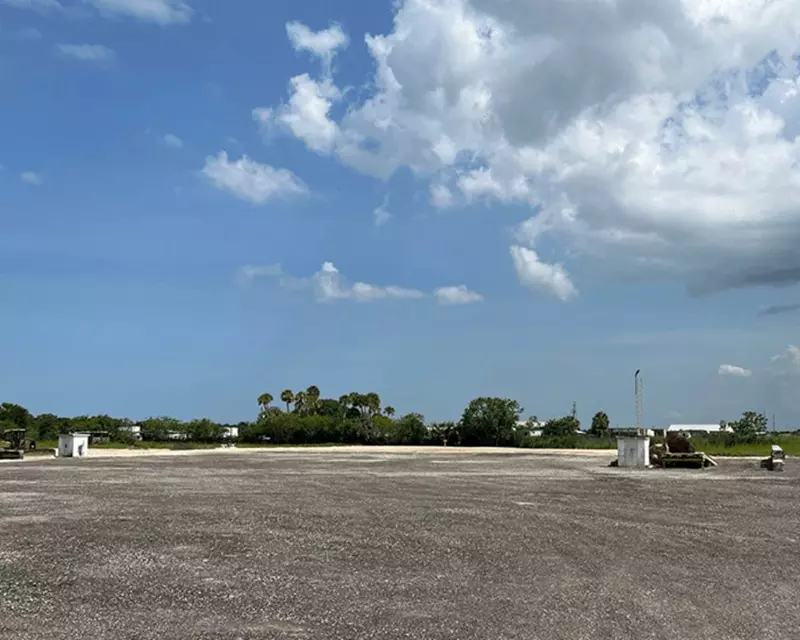 Expertise:
Heavy lifting

Heavy transport
Location to service East Coast heavy lift and transport needs.
Mammoet is pleased to announce the opening of a full-service two-acre yard in Cocoa, Florida. Over recent years, Mammoet has worked in a number of industries in the Florida area including manufacturing, space, infrastructure, power generation, transmission and over-the-road transport.
Notably, Mammoet teams have demonstrated their capabilities on the I-95 Express Lanes Phase 3C project in Fort Lauderdale, Florida. The project will result in wider travel lanes on I-95 below the interchange with I-595 and improved efficiency of the SR 84 interchange.
This new location further establishes a presence and commitment to the East Coast market and will act as a hub for Mammoet's equipment which includes a fleet of crawler cranes, up to 300 tonnes, that are available for bare rental or for hire on an operated basis.
There will also be transporters, jack and slide equipment, gantries, and rigging at the site to improve flexibility and response times for local projects. The Cocoa yard will provide greater access to Mammoet's specialist equipment, personnel and high-quality service focused on safety, efficiency, and engineering. While Mammoet is known for its mega project successes, the company is furthering its services to serve smaller lift and transport demands.
Todd Hultgren, Mammoet Sales Manager for the Southeast US, says "The new location allows Mammoet to better support our existing customer base while strengthening our position in a market where we see the potential for significant growth. With the new Cocoa location and our existing Atlanta, Georgia branch, Mammoet can now offer our clients competitive solutions for day market and small project work and access to the vast resources and experience of the wider Mammoet organization for large projects and bespoke solutions. Mammoet is a global company with a local presence in Florida, Georgia, and the rest of the Southeast US."