Expertise:
Heavy transport

Heavy lifting

Load-in & load-out
Projects for undisclosed customers to cover range of onshore scopes.
Mammoet, the leader in engineered heavy lift and transport services, has secured contracts for two large offshore wind projects in the United States, both of which begin in 2023. Together, the two contracts cover a range of port scopes, including the load-in, load-out, handling and temporary storage of XXL monopiles, plus the pre-assembly of turbines in a US marshaling port.

Mammoet's vast experience in offshore wind, presence in the USA, and long track record in supplying specialized equipment as well as tailor-made solutions have proven decisive to confirm these awards. With more than 30 years of experience working in the United States, these will further strengthen our experience in the US Offshore Wind Market.

"Offshore wind in the United States has been a long time coming. Our Mammoet colleagues have been executing these projects globally for some time, so this is an exciting opportunity to leverage the combination of our technical experience with our local market experience," said Rick Bohne, Jr., Director of Sales & Marketing for Mammoet in the USA & Mexico.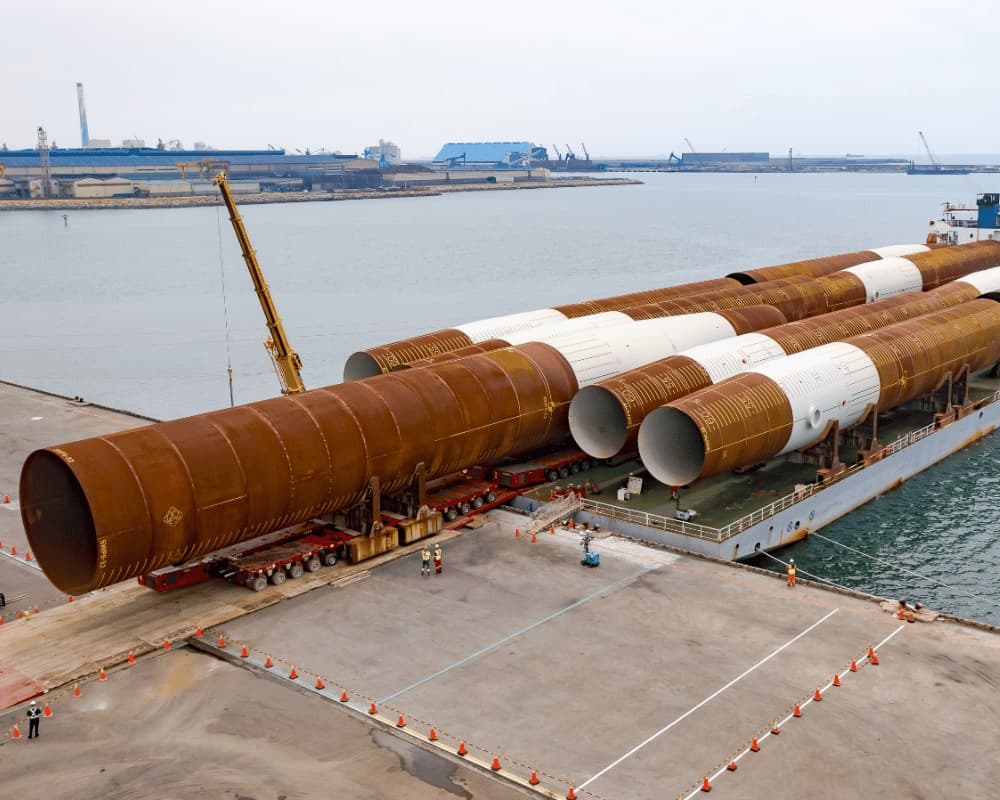 Mammoet has a long-standing history and presence in the US market. With more than 30 years of experience in the United States and over a dozen local branches, Mammoet employs approximately 800 US employees. As a leader in our industry, our goal is to invest further and develop assets to enable the energy transition.
Mammoet's recent experience in the offshore wind sector includes the load-in, load-out and transport of jacket structures for Seagreen Offshore Wind Farm in Scotland, and component handling, storage, transport and crane lifting to assemble Hywind Tampen; the world's largest floating wind farm.
Furthermore, Mammoet is contracted to supply onshore heavy lifting and transport for the staging and assembly of turbine components for Dogger Bank Wind Farm in the United Kingdom. Lastly, Mammoet is also contracted to supply onshore heavy lifting and transport for the offloading, staging and installation of turbine components in France.