New solutions for vessel-to-vessel transfer and turbine maintenance at sea highlighted.
The final of the 5th offshore wind innovation challenge has taken place, and its winner crowned. As turbines grow higher and are moving further away from the coast, this Mammoet-sponsored challenge sought solutions for the safe and efficient load transfer between two floating vessels, and methods to reduce the cost of turbine maintenance.
In front of a packed audience at Mammoet's Conbit operation in Eindhoven, The Netherlands, the two finalists presented their concepts, before a team of prestigious judges from Offshore Wind Innovators, Mammoet, Conbit, Shell, and Siemens Gamesa. In turn, SkyLifter and Seaqualize addressed the crowd.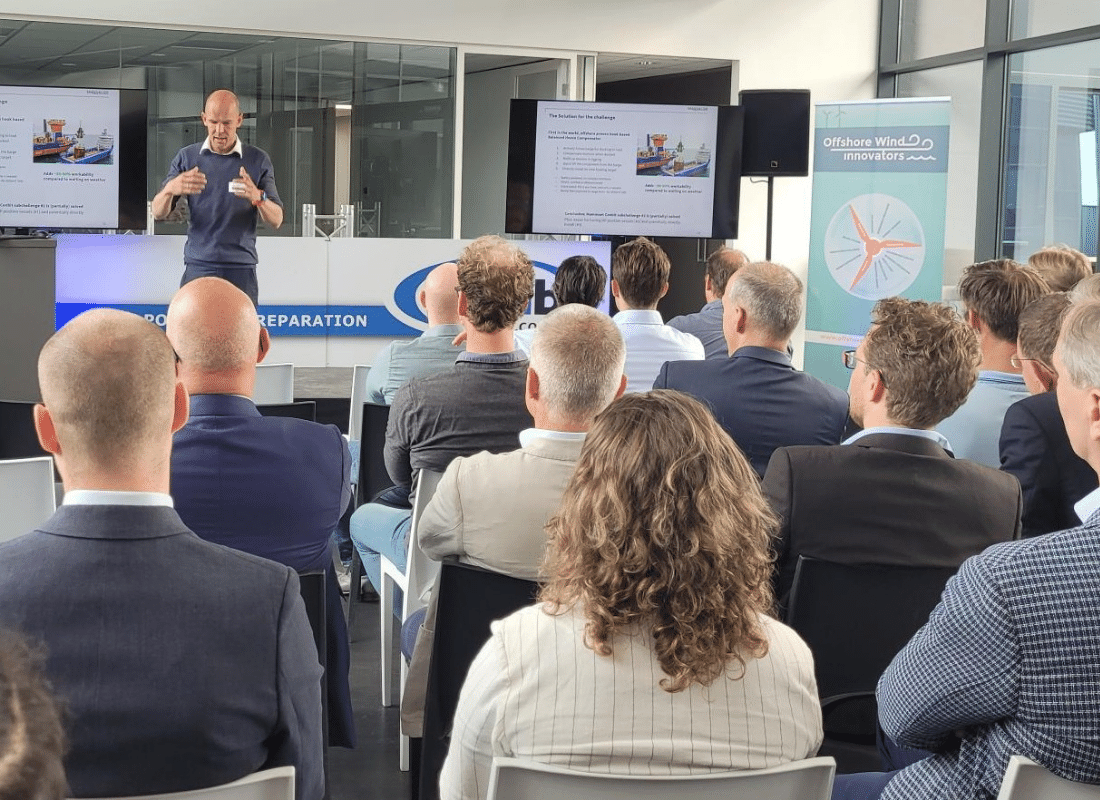 SkyLifter is a solar electric air crane that can vertically lift payloads beyond the technical limits of the largest helicopters. Comprising a lenticular aerostat and an underslung pod, it is a lighter-than-air vessel that can remain in a geostationary position with minimal energy expenditure.
As it floats, SkyLifter naturally removes height barriers currently in place for turbine maintenance, due to the maximum reach of available crane vessels. Capable of lifting up to 250t, it can perform maintenance of nacelle components and even blades, over a 2,000km range.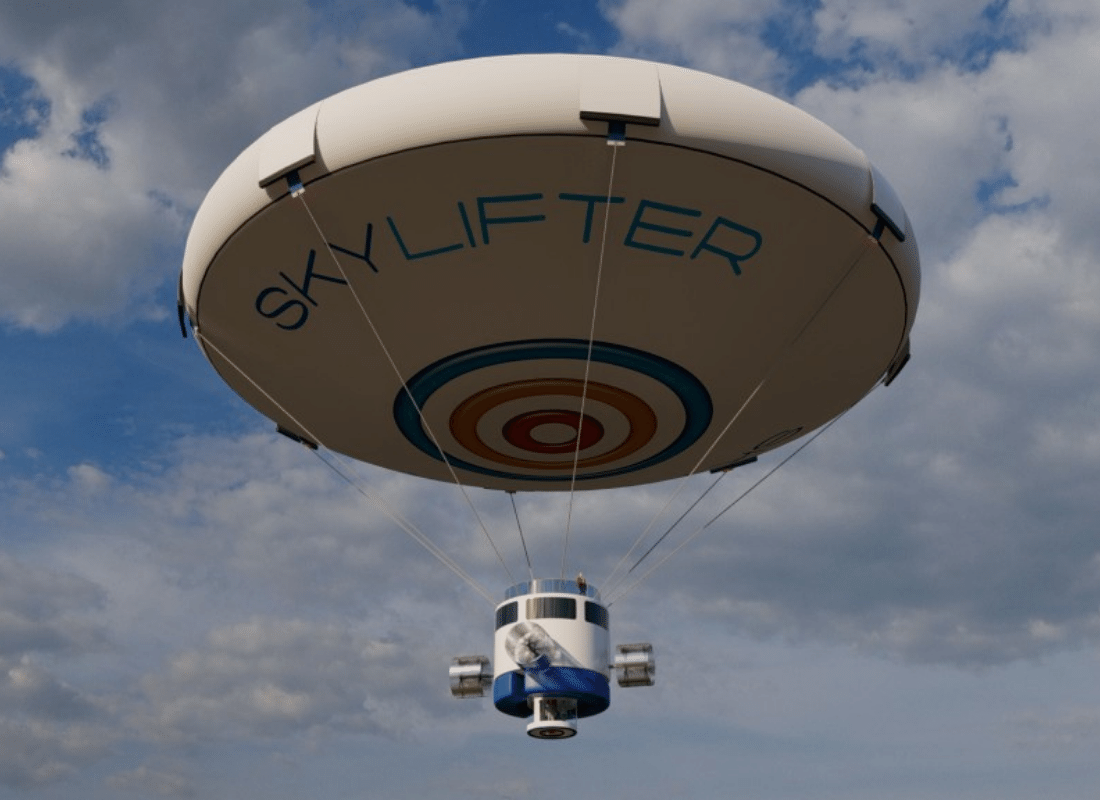 The Seaqualize Delta turns any standard heavy lifting crane into a high-performance active heave-compensated crane, up to a significant wave height. This allows operations such as floating transition piece installations, feeder barge lifts of delicate components such as turbine nacelles, and even transfers from feeder barge to floating heavy lift vessel to take place more reliably.
So much so, that during feeder barge operations it can offer over 80% higher workability during winter months, vastly extending the envelopes during which work can take place, and so keeping expensive specialist vessels busy. Rated for 600t, its full passive load control ensures smooth motion with no accidental lift-offs or re-hits, resulting in a more productive and safer workplace.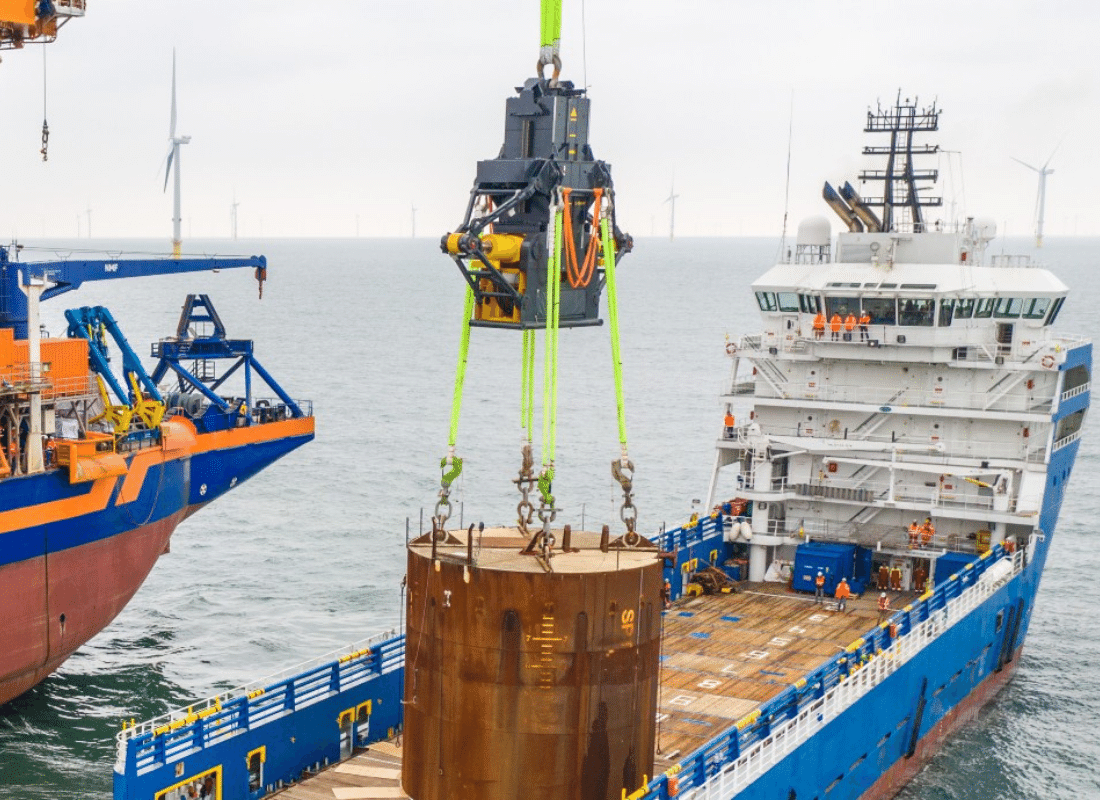 Following a period of deliberation by the judges, Seaqualize was unveiled as the winner and now has the chance to collaborate with Mammoet to further develop the solution.