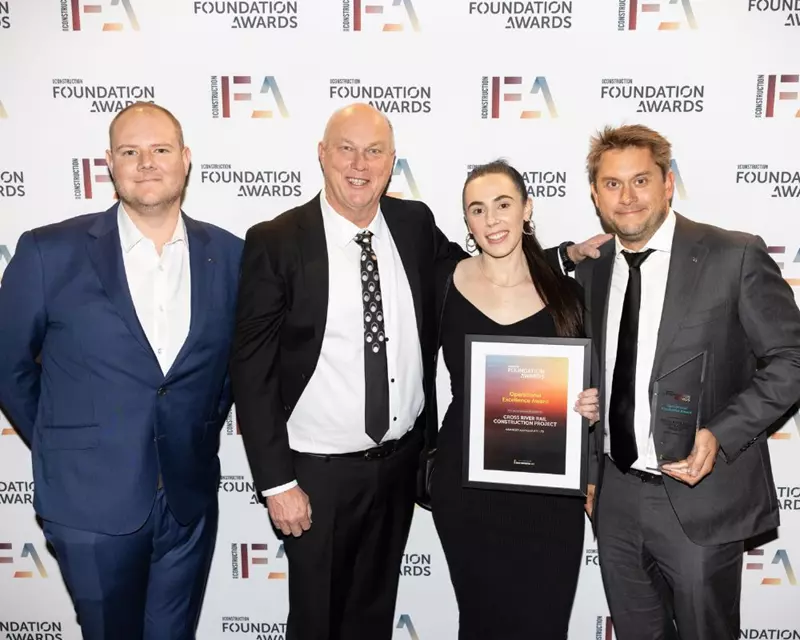 Benefits:
Optimized schedule

Protected infrastructure

Reduced disruption
Mammoet Australia, a branch of the global leader in engineered heavy lifting and transport, has been honored with the Operational Excellence Award at the Inside Construction Foundation Awards.
The awards ceremony took place on Wednesday, September 20, 2023, in conjunction with the Inside Construction Expo in Melbourne, Australia. The award recognizes Mammoet's remarkable achievements in efficiency, best practice occupational health and safety, and impeccable operational records.
The winning project for Mammoet, the Cross River Rail construction project, showcased the company's unwavering commitment to operational excellence.
Led by the civil engineering construction contractor - Kenny Constructions, the Cross River Rail project aimed to alleviate congestion, enhance transportation, and stimulate economic growth within the city of Brisbane. However, it presented significant challenges due to a confined and congested site deep within an underground station cavern.
Mammoet needed to overcome restricted headroom, minimal clearance, and complex construction sequencing hurdles while ensuring minimal disruptions. The company's expert team devised an innovative solution that enabled it to overcome these challenges. Thorough preparation and on-site rehearsals ultimately led to the successful and safe execution of the project.
"We are truly honored to receive the Operational Excellence Award at the Inside Construction Foundation Awards" said Ryan Amos, Sales Manager East Australia at Mammoet. "This recognition is a testament to our team's commitment to delivering innovative solutions to our clients' most challenging projects."
"We take immense pride in our role in the success of the Cross River Rail project and look forward to contributing to transformative projects across Australia."