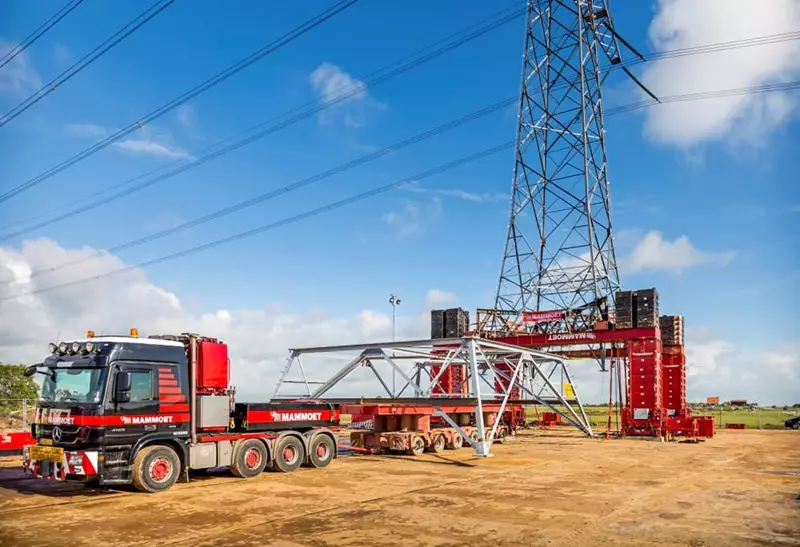 Benefits:
Reduced disruption

Protected infrastructure
Mammoet has successfully completed the elevation of a 'live' high-voltage power pylon.
The 380kV structure was raised on behalf of TenneT TSO for the Rijkswaterstaat (Department of Waterways and Public Works) in the Netherlands.
This power pylon had to be elevated by four meters in situ while maintaining an ongoing power supply. It was the first time this type of elevation has ever been carried out. As the main contractor, Mammoet was responsible for the complete project. This comprised the civil works, the fabrication of the elevating piece, the complete engineering package, the reinforcement of the power pylon, and the elevating of the power pylon.
Mammoet used its state-of-the-art equipment and extensive knowledge of lifting complex constructions to ensure that the elevation was executed with high precision. Using the JS500 jacking system, Mammoet raised the pylon with a margin of just five millimeters between each leg of the pylon at all times, securing the structural integrity of the construction.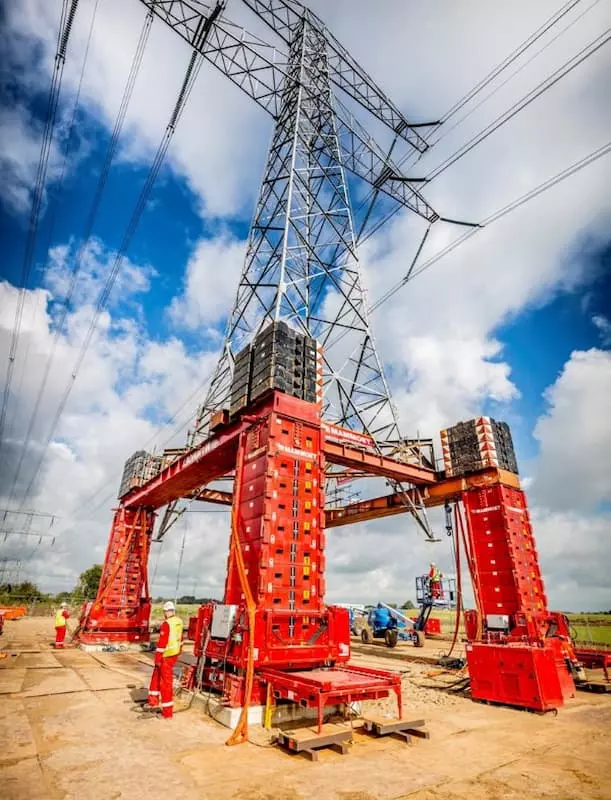 Four JS500 jacking system towers were used, at each corner of the structure, to elevate the 35-ton power pylon, ensuring a very precise jacking maneuver.
The system was operated remotely, making it possible to maintain the power supply while executing the work at a safe distance.
The use of the JS500 system enabled the live elevation, thus avoiding the need to construct a costly emergency power bypass.
This elevation of "Mast058" in the Noordwaard polder is part of the Rijkswaterstaat's project "Make room for the river".
The area where the power pylon is located will be subject to de-polderisation in order to make room for the "Nieuwe Merwede" river. Dikes will be partly excavated at the riverside and the dike ring will be reduced to increase the flow of water in the area.
This is necessary to create a better flow of water through the town of Gorinchem, where rapidly rising water levels can occur during extreme weather events. This will significantly reduce the chance of flooding in the area. As a result of the de-polderisation of the Noordwaard polder, the area will be flooded occasionally, making it necessary to elevate the pylon by four meters.