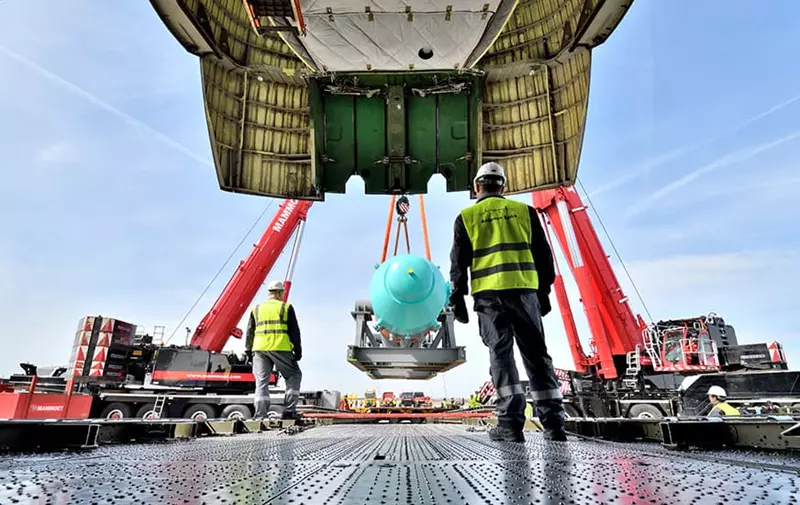 Expertise:
Load-in & load-out

Heavy transport
Benefits:
Reduced preparation

Protected infrastructure
Mammoet loaded four 140-ton reformed-gas waste heat boilers on the world's largest cargo plane, the Antonov AN-225.
The Antonov AN-225 is the only aircraft of its kind which has an overall capacity of up to 250 tons of freight and can load and transport a 20-meter-long and 140-ton reformed-gas waste heat boiler. The reformed-gas waste heat boilers are part of the plant's heat recovery system.
The reformed-gas waste heat boilers were first transported by their manufacturer in Berlin to the port in Aken one at a time, via inland water vessels on the Elbe River. That was the fastest and most efficient way since the capacity of the bridges along the route was not designed for the weight of 220-ton road transport. At the port in Aken, Mammoet organized the transfer from barge to road transport using a Kirow MKZ 3000 dockside crane.
Following road transport to the Leipzig/Halle Airport, Mammoet moved the oversized freight onto the heavy-duty ramp of the aircraft. Each 20-meter-long reformed-gas waste heat boiler was tandem lifted into the Antonov. It was calculated in advance that one 400-ton and one 350-ton mobile crane would be needed.
Various mobile cranes were used, ranging from the Tadano Faun ATF 400 G6 to the Liebherr LTM 1750-9.1. This giant airplane takes off relatively infrequently. The flight in April was the first cargo flight for the 30-year-old colossus since receiving upgrades between November 2016 and March 2018.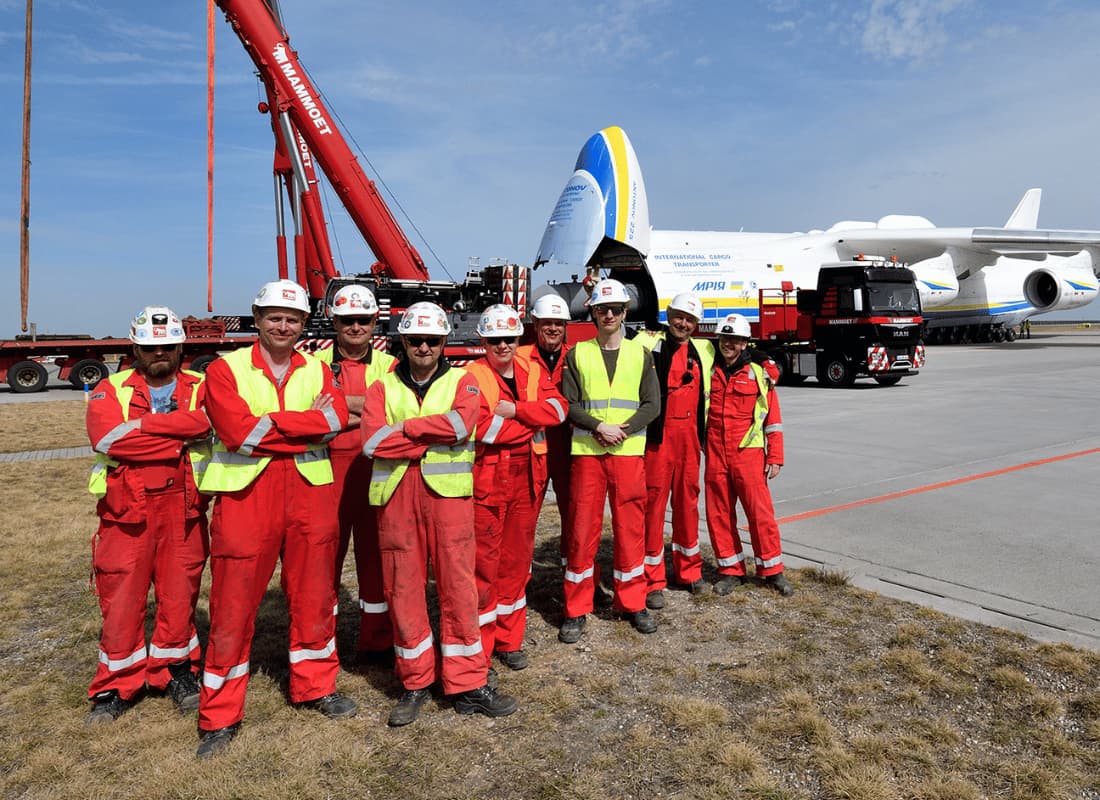 The Mammoet team with the Antonov AN-225 in the background