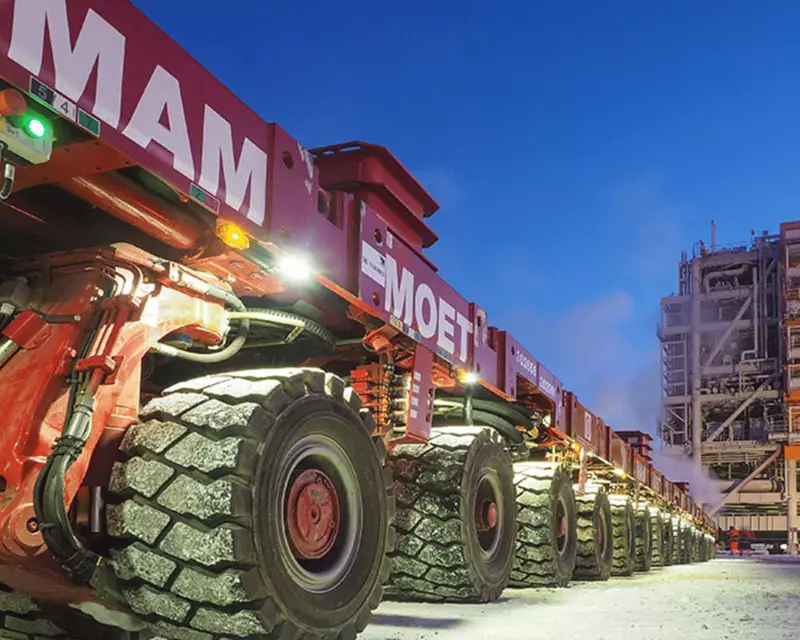 Mammoet is pleased to announce the opening of its first office in Aktau, Kazakhstan.
The company will operate out of Kazakhstan as a Mammoet-Kasmashal joint company, employing up to 40 employees in the startup. With a number of orders already secured in the region, the new facility brings Mammoet closer to customers in the fast-growing market, allowing for more localized support and swift mobilization. The new branch will predominantly provide services to the oil and gas, petrochemical, mining and wind energy sectors.
General Director Geoffrey Collins said the new facility reflects the company's long-term commitment to supporting growth in the region. "We already have a number of projects planned in the region and are mobilizing equipment to Kazakhstan as a result," he said. "We are now equipped to meet the future demands of the Kazakhstan market," he continued.
The new fleet will include an LR1500 crawler crane, LTM1500 hydro crane, Sennebogen crawler crane, Kobelco crawler crane and two RT cranes. On top of these cranes, 60 axle lines of SPMT will be mobilized, as well as 24 axle lines of conventional trailers and 8x8 trucks.