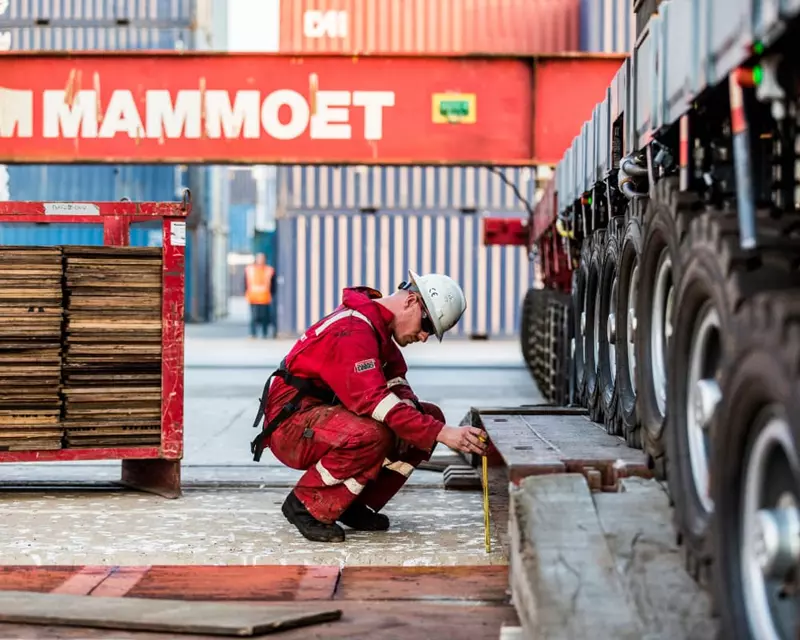 Mammoet strengthens Abu Dhabi team to meet future market developments
Currently, United Arab Emirates is seeing an influx of new investments in its oil and gas, power, water and transportation sectors. These investments have the potential to increase construction activity, making UAE a hot spot for logistics projects in the coming years.
As heavy lifting and transport play a pivotal role in industrial construction projects, Mammoet is gearing up in Abu Dhabi to facilitate these ambitious plans. The global leader in engineered heavy lifting and transport has partnered with marine equipment owners to support its barge and tug fleet and has welcomed two new team members with a wealth of industry experience and networks in Abu Dhabi.
Enrico Luconi Trombacchi, who has previously held executive roles in the heavy lift and transport industry in the Middle East and North Africa, will head the Mammoet UAE branch.
Vimal Jose will be representing Mammoet as Operations Manager in Abu-Dhabi. He brings 13 years of heavy haulage experience in Abu Dhabi, alongside his extensive network and acumen with local port and transport rules and regulations.
Mammoet delivers streamlined heavy-lifting and transport plans that secure the successful construction of any facility. Combined with its existing fleet and market-leading global expertise, particularly in the field of barging, ballasting and sea-fastening, the new additions will strengthen Mammoet's capability to meet the future developments and demands of the UAE construction market.
"Both Enrico and Vimal will bring great energy and enthusiasm to their roles, along with strategic industry experience specific to Abu Dhabi," said Martijn Kuipers, Managing Director for Mammoet Middle East and Africa. "The addition of these two new members is in line with our commitment to continue as the reliable and trusted heavy lift and transport service provider of choice in the UAE. We remain dedicated to delivering within the time frames set, reducing costs and ensuring an overall smooth, safe and timely execution of any project."
As the first company of its type to establish offices in the Emirates in 1976, Mammoet has been involved in some of the most iconic projects in the region such as Burj Al Arab, Dubai Metro, Dubai Mall, Ain Dubai observation wheel, Abu-Dhabi Airport to name a few.