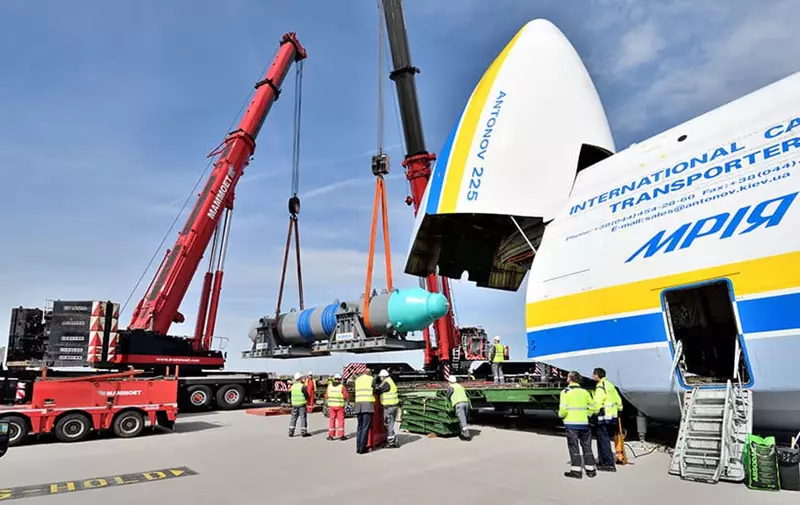 Expertise:
Heavy lifting

Heavy transport

Crane lifting
Mammoet Germany is pleased to announce it has opened a new crane site at Industriepark Mitte in the north of Leipzig.
From this new location, the company, based in Leuna, Saxony-Anhalt, will intensify its crane and transport operations in Leipzig and the surrounding area, and in particular at Leipzig/Halle Airport.
"The new Leipzig crane location, which is in line with our expansion strategy, will offer mobile crane rental services throughout the Leipzig - Halle - Leuna region. We regularly invest in our crane fleet, which consists of over 100 mobile cranes of various sizes," says Jens Krawczynski, Managing Director of Mammoet Germany.
"From Leipzig, we are able to mobilize our crane and transport technology to the surrounding locations within the shortest amount of time. For our customers, this means better and above all faster availability of our heavy-lifting technology on their construction sites," says René Xyländer, Head of Cranes and Transport at Mammoet Germany.
In addition to the pure rental of mobile cranes, the company also provides all necessary permits for the deployment of cranes in public traffic areas. Where necessary, further equipment and specialized equipment can be rented and the coordination of handover points and upstream or downstream heavy transports, as well as heavy assemblies, can be carried out.