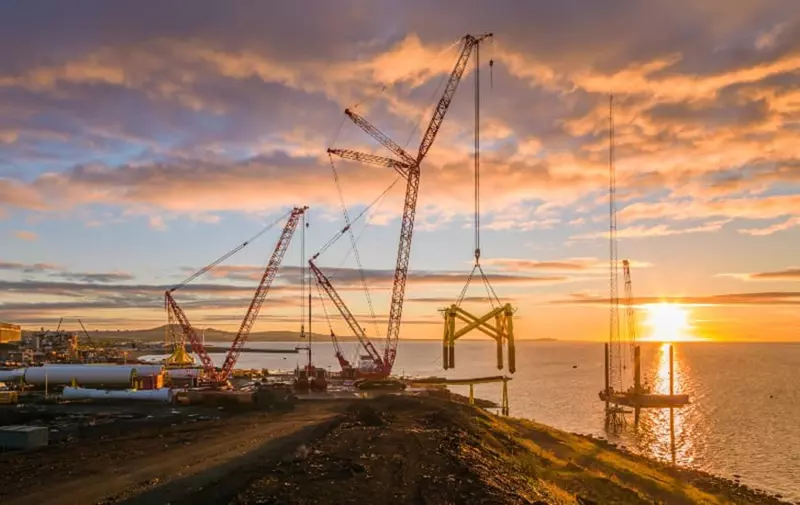 Expertise:
Heavy transport

Load-in & load-out

Crane lifting
Benefits:
Record breaker

Simplified management

Protected infrastructure
Mammoet has completed the construction of the world's largest offshore wind turbine.
The 7 MW prototype is expected to start testing before the end of the year. The 7 MW wind turbine, capable of powering 4.800 homes, has been developed and manufactured by Samsung Heavy Industries (SHI). The Korean firm contracted Mammoet for the transportation and construction of the 196 m tall machine.
For Mammoet the project started with the transportation of the various components to the Energy Park Fife near Edinburgh, Scotland. The tower sections and nacelle had been offloaded in Rotterdam and had been moved to Scotland by Mammoet.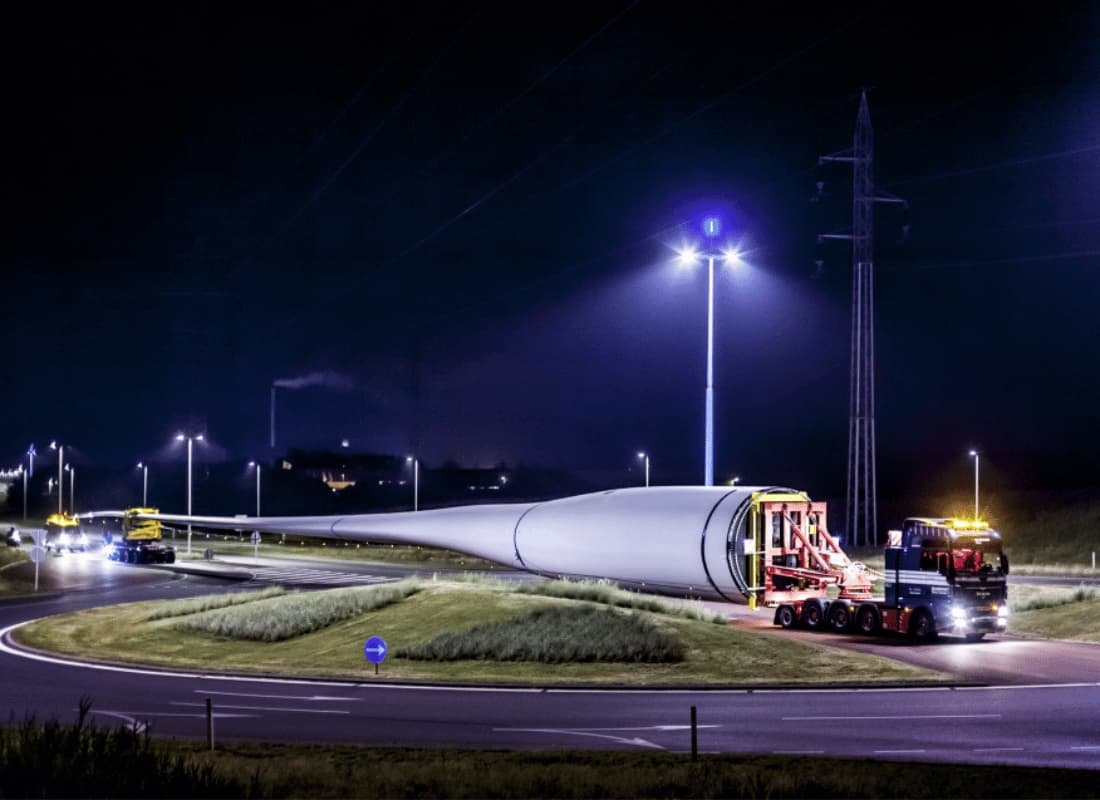 The 83,5m long rotor blades were shipped in from Denmark. The transportation of these enormous blades over land turned out to be a challenging job, but thorough preparation of both all lifting and logistics services guaranteed a safe and smooth operation. With all the components on-site, it took Mammoet's largest crawler crane, capable of handling up to 1600 tons, and two smaller crawlers to erect SHI's wind turbine. The 1600-ton crane first installed the jacket foundation and two tower sections.
'Installation of the massive 18m long nacelle on a hook height of 116m proved to be the biggest challenge', says Tom Rutgrink, commercial manager at Mammoet. 'The location of the wind turbine just off the shoreline required the crawler crane to operate on an impressive 53 m radius.'
Finally, construction work was finished with the assembly of the three rotor blades.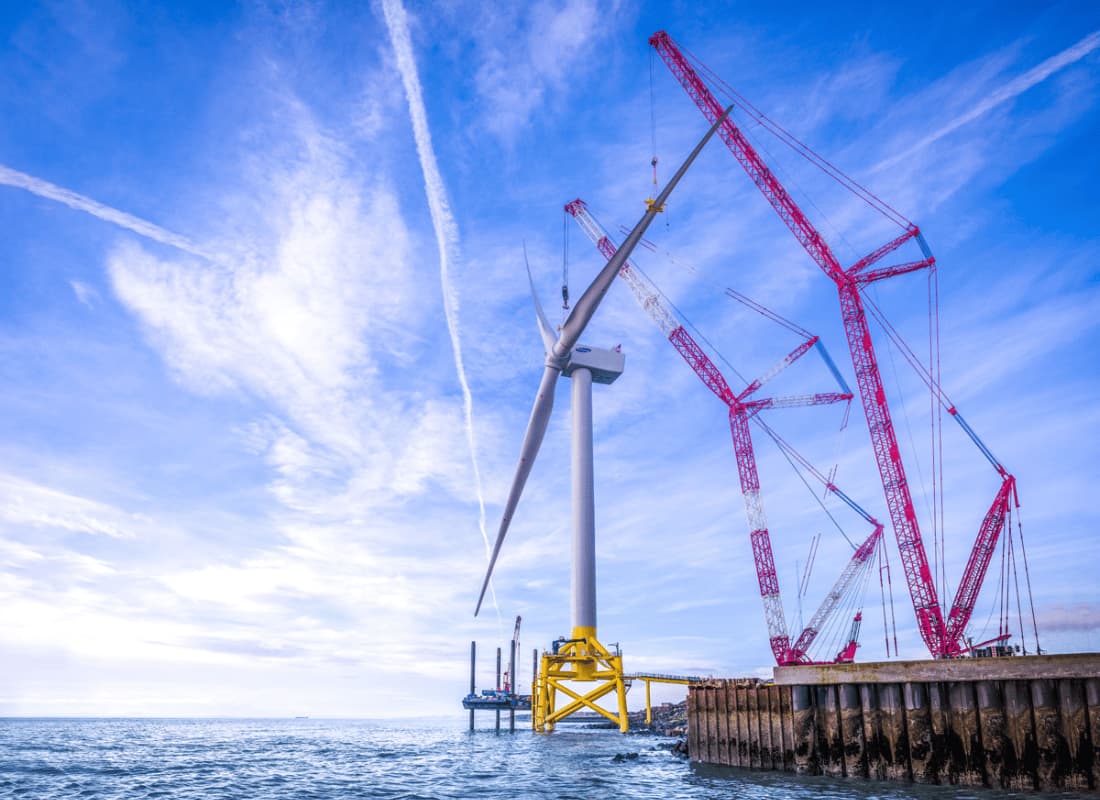 Samsung expects to start the test program for the 7 MW prototype before the end of the year, followed by certification in the first half of 2014.