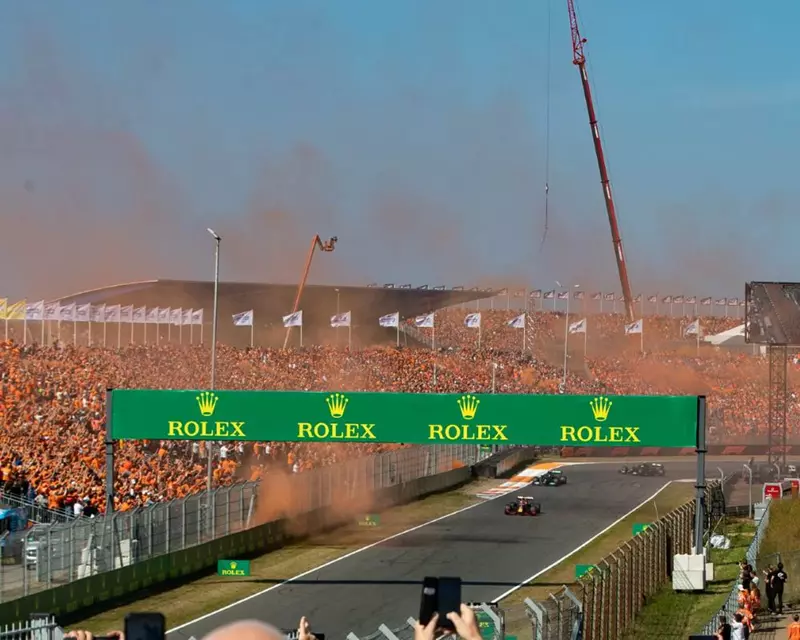 Expertise:
Heavy lifting

Crane lifting
World's largest engineered heavy lift company to supply cranes for the prestigious event.
Mammoet will again be an event supplier to the Formula 1 Heineken Dutch Grand Prix 2022. It will supply a range of mobile cranes to the event, which will be held on September 2nd-4th at CM.com Circuit Zandvoort, the Netherlands.

The company provided a range of cranes on site for the 2021 race weekend, from which Max Verstappen emerged victorious, ahead of Lewis Hamilton and Valtteri Bottas.
This year, Mammoet will again mobilize to site, with six mobile hydraulic cranes ranging from 100-220t working to provide recovery services from trackside locations during practice, qualifying and race day. This equipment has been chosen to have the optimum outreach, capacity and handling speed required by the event's organizers.
Cranes will mobilize to site on the Tuesday of race week, before undergoing thorough checks throughout Wednesday and Thursday, in preparation for the weekend's action. The selection of cranes, including several Tadano ATF 200G-5 and Grove GMK 51320-2 models, will assist track marshals as the sessions progress.
Paul van Gelder, CEO of Mammoet, commented: "Formula 1 racing demands the highest levels of technical expertise. To succeed, teams must work together, bringing together diverse skills across many countries, languages and cultures. It is the same in engineered heavy lifting."
"Every week, our colleagues everywhere help the world to grow; from turns three and 14 at CM.com Circuit Zandvoort to some of the world's largest infrastructure. We are proud to lend this experience once again to the event."
This year marks the second of three currently contracted Dutch Grands Prix for which Mammoet will provide recovery services. Fulfillment of the agreement, announced in 2020, was delayed until 2021 event to by coronavirus pandemic.