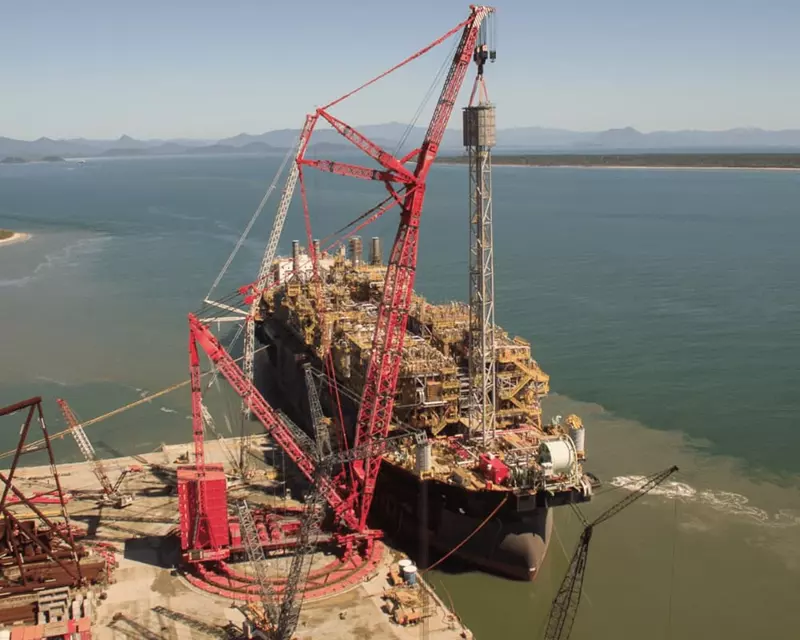 Expertise:
Heavy transport

Heavy lifting
Mammoet is expanding its footprint in Africa with the opening of a new office in Accra, Ghana.
The new base in Ghana will increase Mammoet's offerings of specialist services in engineered heavy lifting and transport to the fast-growing West African market, allowing for more localized support and swift mobilization for its customers.
"We have conducted business in West Africa for many decades, providing heavy lift and transport solutions for many long-lasting and reputable clients. Ghana is centrally located in West Africa, and with its flourishing economy and welcoming culture, it's only logical that this is where we have established our base for Mammoet West Africa," said Harmen Tiddens, General Manager, Mammoet West Africa.
"Combined with our presence in Nigeria, Mammoet has significantly increased its footprint in West Africa, and this move ensures we can serve our clients even better here," he added.
According to Martijn Kuipers, Mammoet's Managing Director for Middle East and Africa, the move aligns with Mammoet's strategic goal of being closer to customers: "We believe in the great economic future of West Africa and as such we are positioning for growth, not only for Mammoet but also for our customers in the region."
The official opening of the office was marked with an opening ceremony and an exclusive reception held at the residence of the Ambassador of the Kingdom of the Netherlands in Ghana, His Excellency Ron Strikker. At the opening event, the Ambassador congratulated the Mammoet team and endorsed the Embassy's support for the new office.