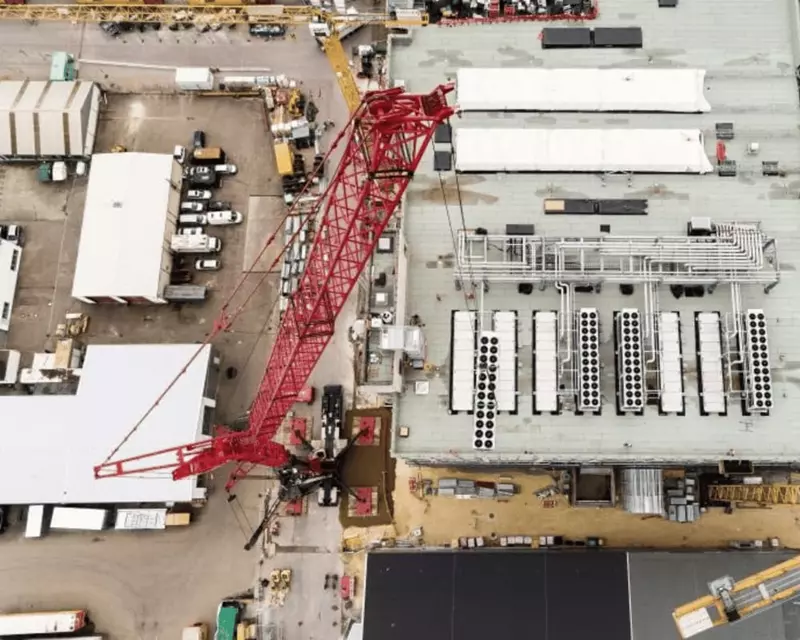 Expertise:
Heavy lifting

Heavy transport

Crane lifting
Benefits:
Reduced disruption

Optimized schedule
Custom rigging solution allows for more efficient construction at congested site.
When Teva Biotech planned to build a new automated production facility in Ulm, Germany, Mammoet was called upon to provide all transportation, lifting and installation of its vital process technology. One part of the project was the transport, lifting and installation of eight air coolers on the roof of the new building.
While under construction, the plant was understandably a hive of activity. Due to the limited space and safety, all companies working on the plant had to interrupt their work during the heavy lifts of the air coolers. So, in order to minimize the impact on critical-path tasks, careful planning and coordination was required in advance to ensure Mammoet's work left the smallest possible footprint. In addition, the crane had to be erected in such a way that an important cold storage facility remained accessible.
Mammoet designed a special rigging scheme with pulleys and traverses, which had a very low weight of only 800kg. In comparison, a conventional rigging scheme would have weight of around 7t. This in turn would have meant 40t more ballast would be required for the crane configuration, and a larger impact made on other important construction tasks.
During the design phase, Mammoet also prepared studies for the assembly of the crane and installation and carried out a load test to check the rigging equipment. Thanks to good logistics planning and engineering studies, the planned installation time could be reduced by 40%.
Only a Liebherr LTM 1750-9.1 mobile crane could be used to install the air coolers at the required height of 41m on the roof of the new building with an installation radius of 66m. Therefore, the mobile crane was equipped with a 56m long luffing jib. All eight air coolers were successfully installed in only one and a half days while maintaining the agreed quality and high safety standards.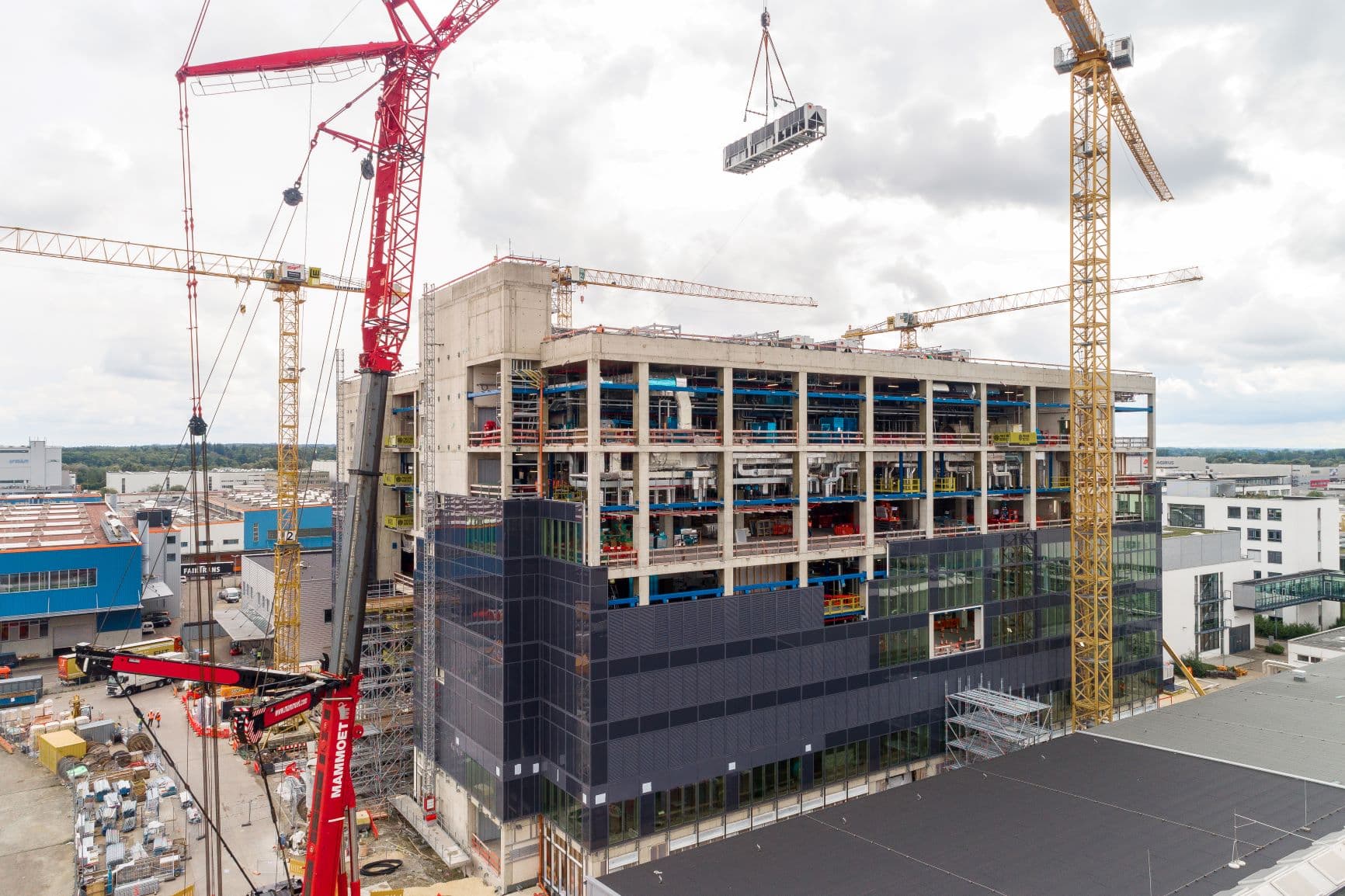 "With Mammoet's smart engineering solution, a total of three truckloads for equipment and crane ballast could be saved, and the crane's assembly and disassembly time was significantly reduced." Kevin Albrecht, Project Manager at Mammoet in Germany.
The time saved had a positive effect on the productivity of other workers on site, and on the overall construction progress of the new plant. After commissioning, the new biotech plant will produce state-of-the-art biotechnological agents for the treatment of serious diseases.