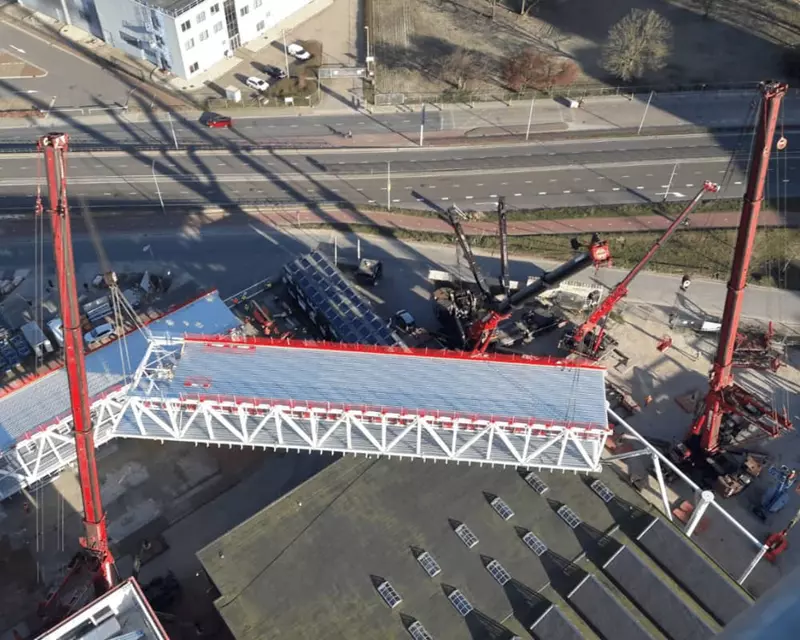 Expertise:
Heavy lifting

Heavy transport

Crane lifting
ESTA announced the winners on 22 April 2021 during a virtual ceremony.
Mammoet won the 'Combined Techniques' award for a technically challenging decommissioning project at a German nuclear power plant. Mammoet then won its second award of the afternoon for the installation of a bridge in Eindhoven, the Netherlands in the 'Cranes telescopic lifting capacity > 120t' category. But there was more, Mammoet also won the third award in the 'Innovation End User' category for the development of its revolutionary FOCUS30 crane.
Mammoet won its first award of the afternoon in the 'Combined Techniques' category because of its solution to remove three steam generators and one pressurizer from a decommissioned nuclear power plant in Germany. While complying with the strict requirements for working in nuclear facilities and the coronavirus pandemic restrictions, Mammoet found a solution using its own customized DHS-500 special lifting system. The components were removed via the safest and most efficient route without any delays to the project.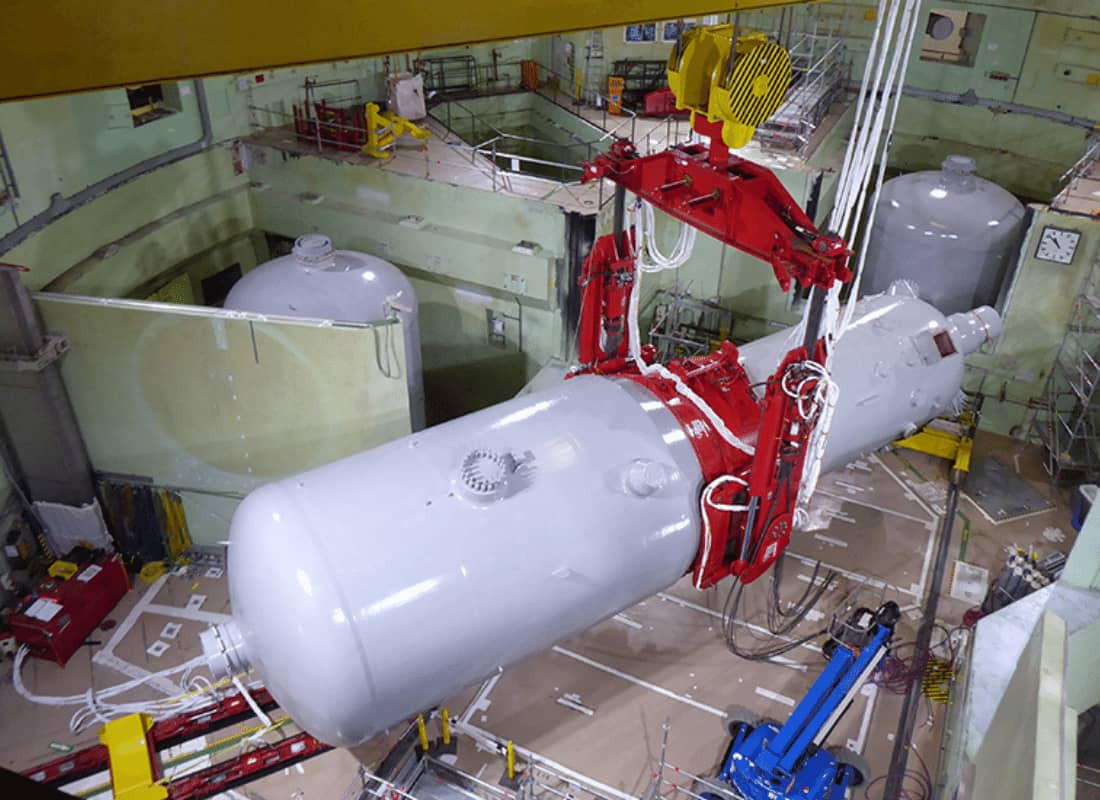 The second ESTA award Mammoet won was for a project it executed in Eindhoven, the Netherlands. Mammoet designed a plan that aimed to lift a steel bridge with two telescopic cranes in tandem, a Terex-Demag AC700 and a Liebherr LTM 1750. By using two telescopic cranes rather than a crawler, Mammoet could better overcome the congested site challenge and the shorter time required for mobilization and demobilization would enable the 'Haasje Over' project to remain on schedule.
But while cranes 1 and 2 could be more easily mobilized within the site, they would not have the required reach to safely install the bridge. Mammoet opted to mobilize a third crane – another Terex-Demag AC700 – in a different position on the other side of the skate park to support the lifting and installation of the bridge. Combining these different mobile cranes in a smart way contributed to Mammoet receiving the 'Cranes telescopic lifting capacity > 120t' award.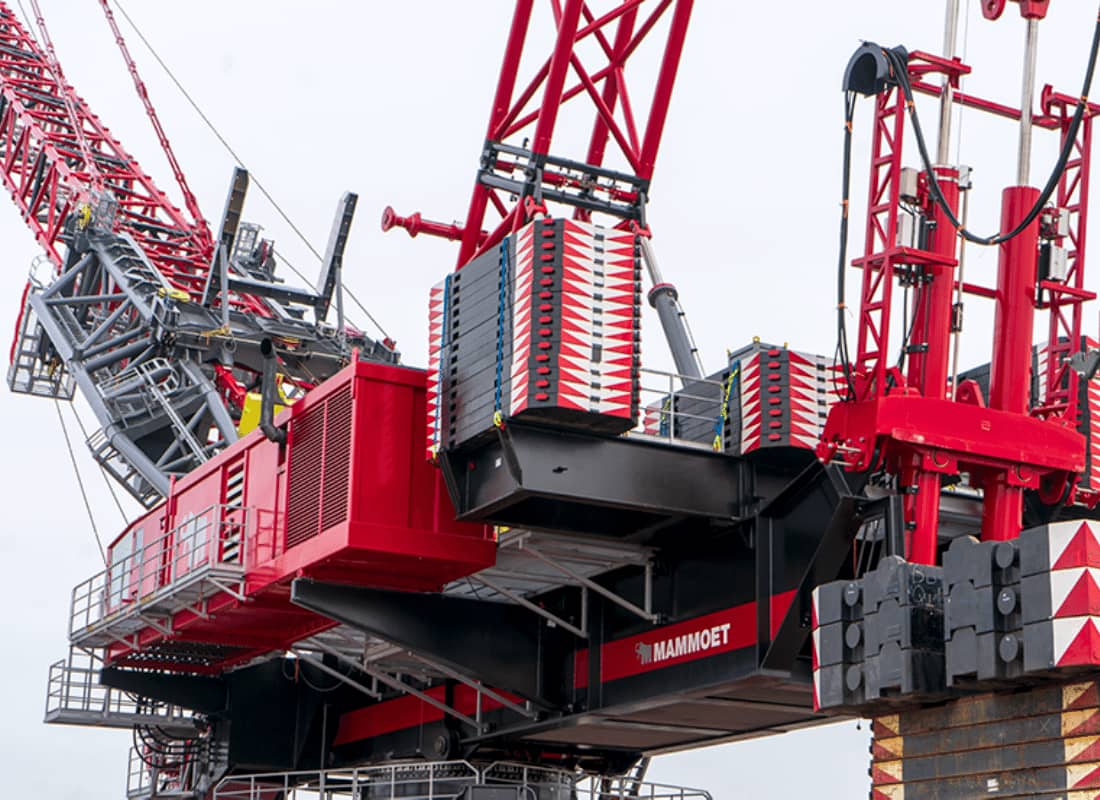 The third award, 'Innovation End User' was won for the development of the ground-breaking FOCUS30 crane Mammoet developed in-house. The FOCUS30 is the first high-capacity pedestal crane in the 2500t class that can be assembled vertically, making it the ideal lifting machine for projects in areas with complex infrastructure and space limitations.
It has the capacity, versatility, and reach to work in these challenging environments and requires a minimum amount of space for assembly and operation – meaning more work can continue around it, and its assembly on site is safer.