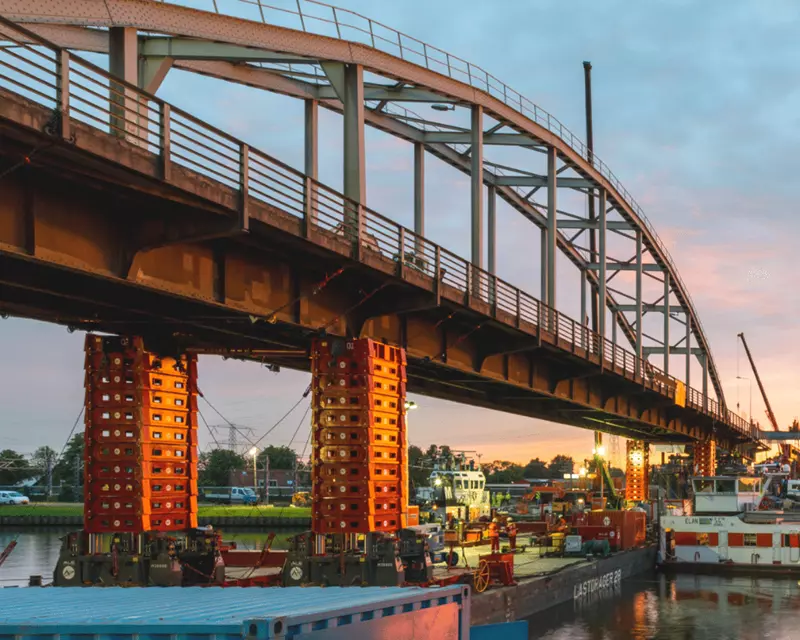 New equipment expands the fleet of heavy lift jacks.
Mammoet, the world's largest engineered heavy lifting and transport service provider, is expanding its range of innovative equipment with the addition of ten new towers for its Mega Jack 800 system. Bringing the total number of Mega Jack 800 towers to 22, will increase the global availability of an innovation that has been proven to reduce risk and improve efficiency across projects such as civil infrastructure renewal, port expansions and petrochemical facility construction. 
All of these projects prioritize the need for safe, efficient work that minimizes the impact on business as usual, such as the flow of traffic, movement or cargo, or flow of product. 
The Mega Jack 800 offers a highly effective solution to these challenges. Originally developed by Mammoet in 2014, it provides significant lifting power (800t per tower) within a compact footprint that reduces its impact on other site operations.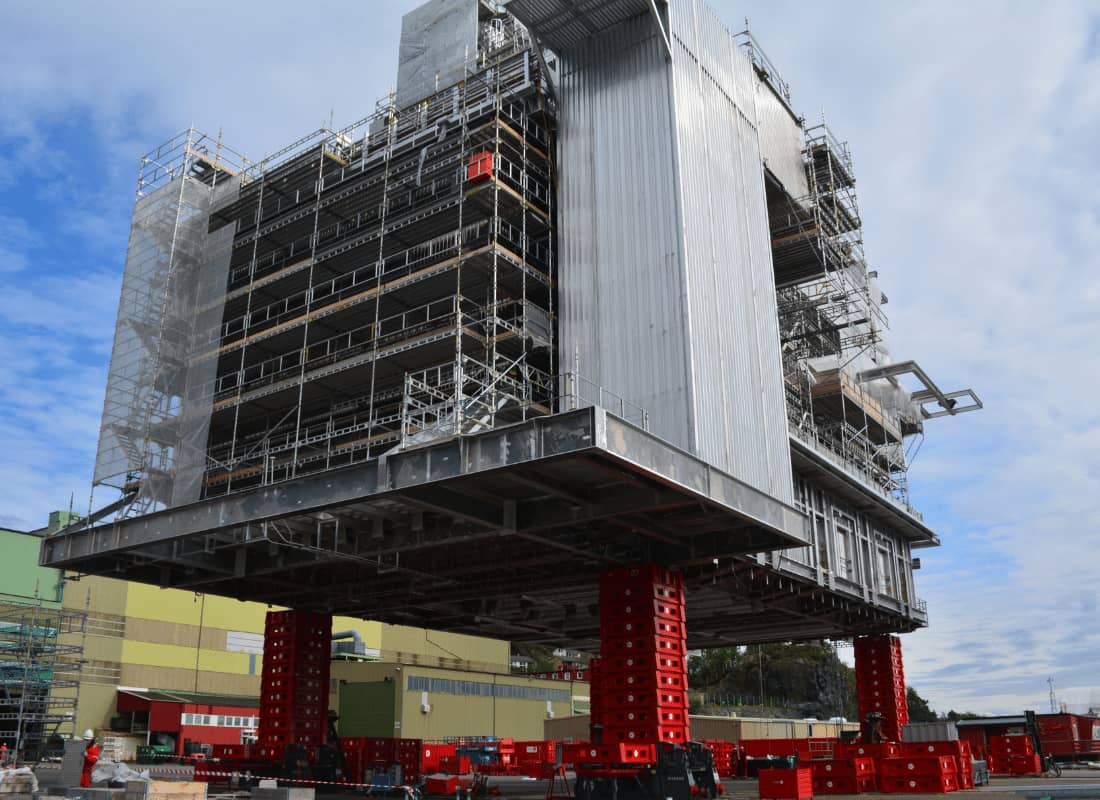 This allows projects such as bridge installations to be performed quicker – sometimes in a matter of just a few days – and work to expand or heighten port cranes to be completed with less disruption to the operations around them. In oil & gas, our customers benefit from a strong and versatile lifting system that can be deployed quickly with the majority of work undertaken at ground level. 
Ronald Hoefmans, Head of R&D and Fabrication at Mammoet explains: "More Mega Jack 800 towers means more possibilities for our clients to save time, operate more safely and reduce disruption across a range of different projects. One of the real benefits of the Mega Jack 800 system is its flexibility, and this has allowed it to make a real impact, not just for civil and port projects but for the likes of the nuclear decommissioning and OGP industries too." 
"Because it is controlled remotely by computer, the system allows highly accurate, simultaneous operation of the towers, which is not possible with manual jacking systems. Importantly, this also minimizes the need for interaction with the machinery to help optimize safety on site." 
The Mega Jack 800 system is just one part of Mammoet's comprehensive range of jacking solutions, from traditional climbing jacks to the 300t per tower capacity Mega Jack 300 and 5200t per tower capacity Mega Jack 5200.