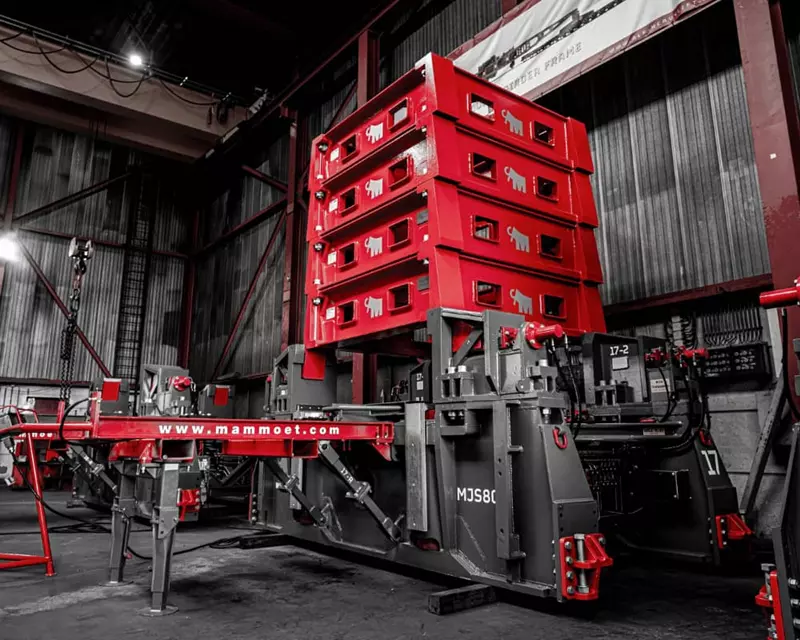 Expansion meets rising demand for the system in the petrochemical, offshore and civil sectors.
Ten new towers for Mammoet's Mega Jack 800 are now available and already being deployed to projects – meaning even more customers can benefit from the system's ability to improve operational efficiency and safety for projects in restricted environments.
Mammoet, the world's largest engineered heavy lifting and transport provider, first introduced the Mega Jack 800 system in 2014. It was originally designed to operate on barges to support the installation of bridges and has since proven to be a powerful, efficient, and safe jacking system for civil infrastructure developments, port expansions, and the construction of petrochemical plants.
With a lifting capacity of 800t per tower, the Mega Jack 800 offers a highly effective solution in challenging environments. It operates within a compact footprint so reduces the impact on other operations such as flow of traffic, movement of cargo, or flow of product.
"Demand for the Mega Jack 800 system is high as it is proven to increase safety, efficiency, and productivity in a number of different applications" explains Ronald Hoefmans, the company's Head of R&D and Fabrication.
"Now the ten new towers are ready, it means that the system is available for an even greater number of projects around the world. The system has been fully engineered in-house with assembly, testing, and commissioning done in the Mammoet R&D facility in Breda. As frequent users of jacking systems, we have extensive expertise and understand precisely what is important; what capacity the system needs, and what features are necessary to ensure safe and reliable operation."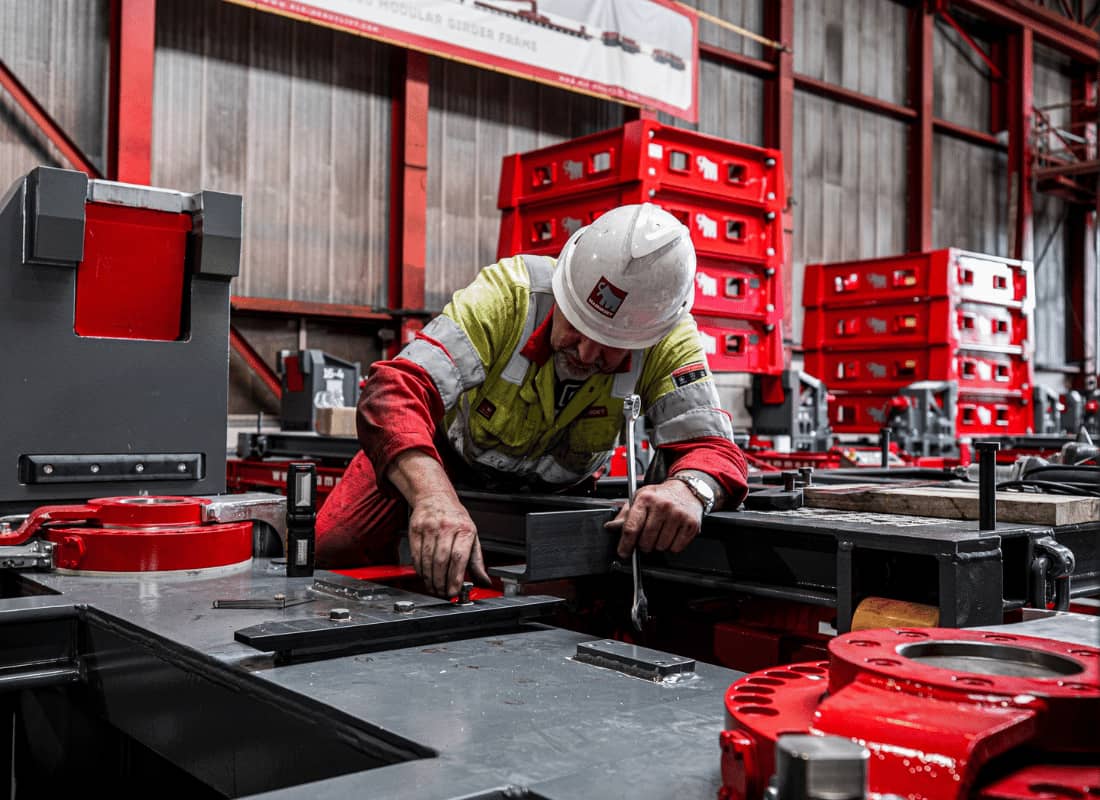 The system is controlled remotely by computer, also developed in-house at Mammoet, with an accurate stroke control system designed to spread the load over the different cylinders in the system. This allows highly accurate, simultaneous operation of the towers, something that is not possible with manual jacking systems. Importantly, this built-in intelligence minimizes the need for interaction with the machinery and therefore further optimizes on-site safety.
Hoefmans continues: "The Mega Jack 800 towers are also designed to operate with any power pack, including more sustainable electrical packs, offering customers the ability to reduce the overall carbon footprint of a project. "Boosting availability of the Mega Jack 800 towers gives our global customers more opportunities to save time, operate more safely, and reduce disruption across a range of projects."
The Mega Jack 800 system is just one part of Mammoet's comprehensive range of jacking solutions, from standard hydraulic jacks, through the push-up system, to the Mega Jack 800's sister systems - the 300t per tower capacity Mega Jack 300 and 5200t per tower capacity Mega Jack 5200.