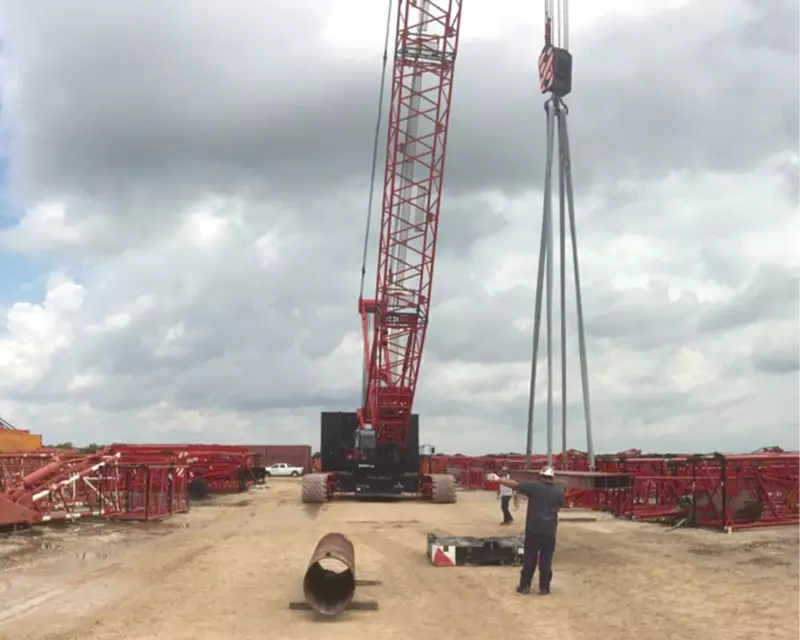 Company welcomes external applicants for NCCER training.
Mammoet USA is pleased to announce that its academy has become an Accredited Assessment Center (AAC) and an Accredited Training Sponsor (ATS) for the National Center for Construction Education & Research. In addition to these accreditations, Mammoet was asked to be a part of the board of subject matter experts for the crane and rigging industry to update the core curriculum which is currently being fulfilled with NCCER. These accreditations in conjunction with Mammoet's participation in updating the curriculum for the NCCER training, allow Mammoet to offer NCCER rigging training to external applicants.
The NCCER has three forms of rigging training; Basic, for any level, Intermediate, for experienced riggers and supervisors and Advanced, for senior supervisors and engineers. The Basic training is 40 hours and goes up to 65 hours for the Advanced.
"While many of the attendees have been in the industry for a number of years, there are aspects of the basic rigging that they have never been exposed to. In most classes, the seasoned individuals are able to contribute by sharing their experience and coaching those that are new to Mammoet. The benefit to the NCCER classroom training is that it builds a base of knowledge, which merits them to move forward to the assessment training." Ed Burke, Training Specialist, Mammoet USA South, Inc.
For more information on the courses, please reach out to the Mammoet Academy at 281-369-2200.