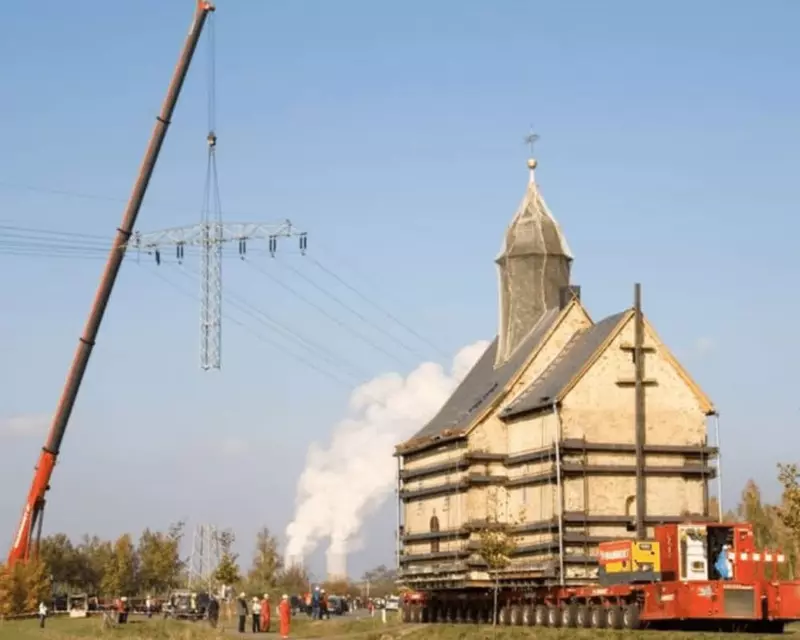 Benefits:
Protected infrastructure

Reduced disruption
NO ROOM FOR ERROR AND NO TIME TO LOSE.
When the inhabitants of Heuersdorf had to abandon their hometown to make way for the expansion of a nearby coal mine, they were clear about one thing – they would not give up their beloved 800-year-old Emmaus Church.
Their fierce protests resulted in the decision to move the building in one piece to the nearby village of Borna. The 12-kilometer journey of the 1,000-ton transport had to take place in just nine days in order to minimize interruption to regional traffic. This challenged Mammoet to deliver its most creative engineering and faultless execution.
The transport of the old church could seriously disrupt traffic in the region, so transit time had to be minimized. Adding to time pressures were fixed execution windows due to rail crossings and temporarily lifted power lines.
These constraints made it even more important to devise the best route and execute it flawlessly. Mammoet's engineering study showed that the fastest and most cost-effective route was also the most difficult – adaptations to the roads, as well as purpose-built crossings for two rivers and two busy railways, would be necessary.
To pass the rivers, the Mammoet team added bridges – moving almost 55,000 cubic meters of soil in the process.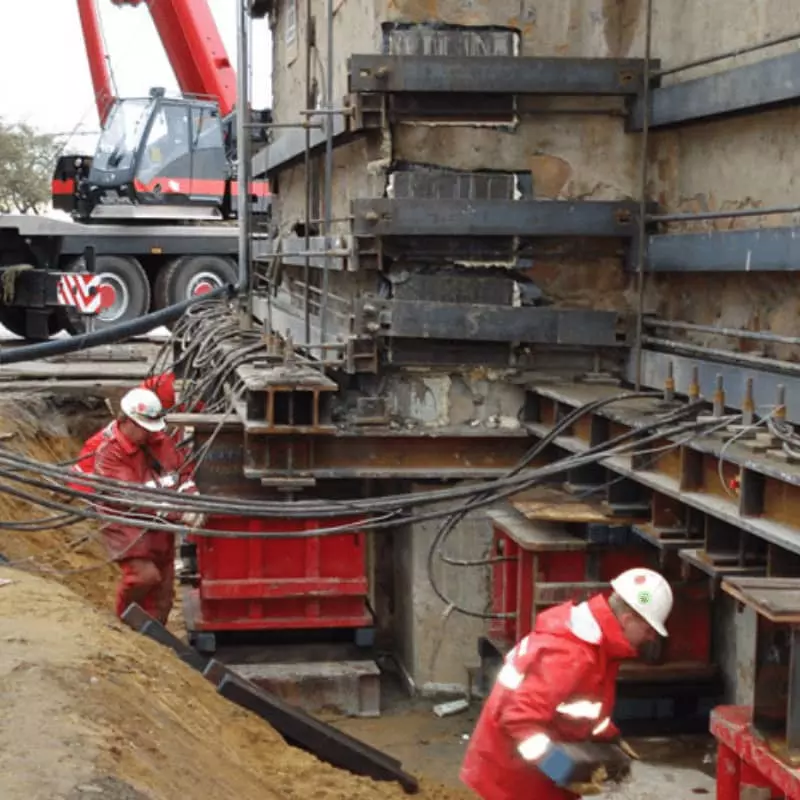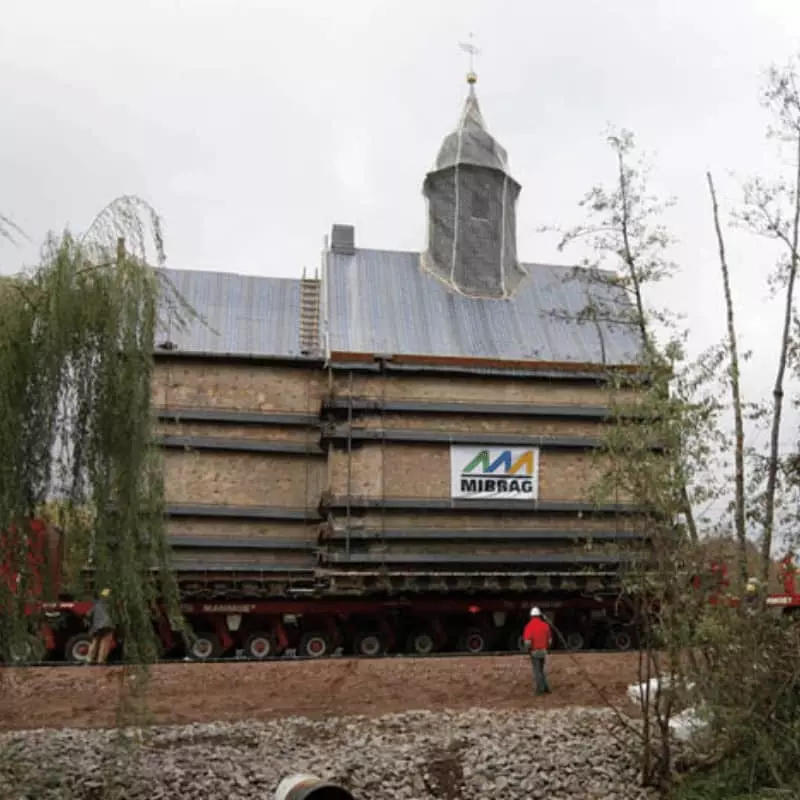 Because the church was very sensitive to shocks, uneven roads needed to be widened and leveled using 10,000 tons of sand and gravel. For the same purpose, special platforms were constructed to safely cross the busy railways. Elsewhere, Mammoet cranes lifted power lines to accommodate the 22-meter-high convoy. In addition to various route constructions and adaptations, the building itself needed strengthening for safe transport – something the original builders certainly never anticipated.
The church walls were reinforced with interior and exterior metal frameworks to keep everything safely in place. Mammoet supported the contractor responsible for this part of the job with engineering services. A platform made of steel and concrete was positioned below the church, after which everything was placed onto SPMTs.
The Emmaus church was now ready for the ride of a lifetime! After just six days on the road, the historic church arrived safe and sound in Borna, where the narrow streets had to be navigated with millimeter precision.
At the designated location, Mammoet lowered the house of worship onto its new address and carefully removed the protective framework. In just nine days, from jack-up to set-down, the Emmaus church was relocated – preserving the ancient building for centuries to come.