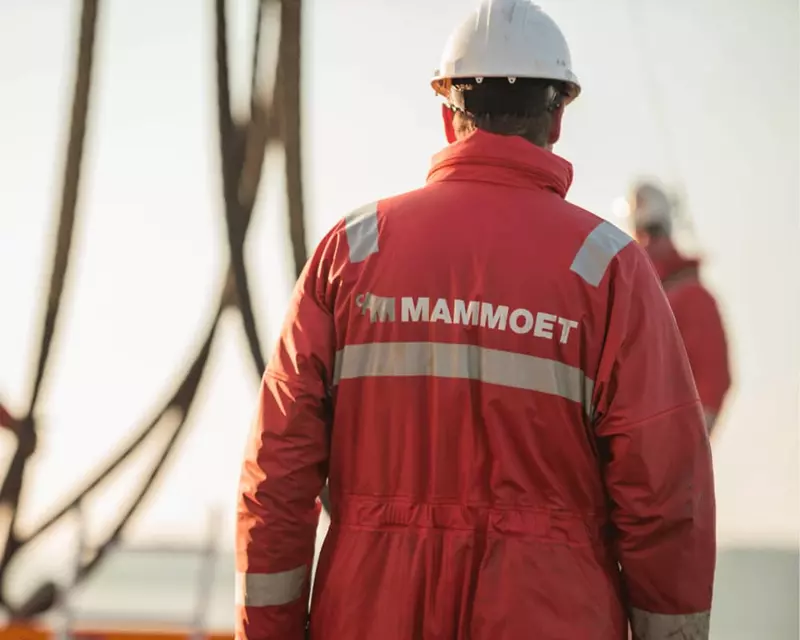 Expertise:
Load-in & load-out

Marine transport

Project logistics
Benefits:
Protected infrastructure

Increased safety
Turning mountains into molehills through logistical optimization.
The FirstLight Power Resources hydroelectric plant lies deep inside a mountain in Northfield, USA. Here, Mammoet had to deliver a 255-ton transformer from its factory in Austria on the other side of the Atlantic.
At 215 meters underground, the transformer had to be moved down through a steep and narrow tunnel. To make absolutely sure it would fit, a test run was carried out inside the mountain with a full-scale wooden mock-up of the transformer. By leaving nothing to chance, Mammoet successfully completed the precarious task, keeping downtime for the plant to an absolute minimum.
The biggest challenge of the Northfield project was the delivery of the transformer to its foundation bed in the heart of the mountain. The powerhouse where the transformer had to be installed was 215 meters underground at the end of a tight, steep 760-meter tunnel.
Looking to avoid the worst-case scenario of getting stuck halfway at all costs, Mammoet needed a watertight plan to safely deliver the cargo to its extraordinary destination. But before it came to the grand finale, the colossus first had to be picked up at the inland port of Linz, Austria - some forty days earlier.
From Linz, Mammoet transported the transformer on a barge via the River Rhine to the port of Zeebrugge, where it began its cross-Atlantic journey to Newark, USA.
Once the transformer arrived at the American port, it was transferred from the ship to a specialized railcar and then carried across three states. Using a purpose-built railway siding that was constructed on the job site, Mammoet then moved the transformer from the railcar onto the trailer.
To double-check that the last leg through the treacherous tunnel could be successfully completed, Mammoet had created a life-size wooden model of the transformer. Once the dry run with the mock-up had been executed without incident, Mammoet proceeded to move the real transformer through the narrow tunnel to safely place it onto its foundation.
Getting stuck in the tunnel or missing any of the many hand-over points along the way would have resulted in significant delays that would have disrupted the change-out schedule of the old transformer. In turn, this would have led to unwanted downtime of the plant. But through careful planning and managing the entire transport chain, Mammoet safely delivered the transformer within the available timeframe.