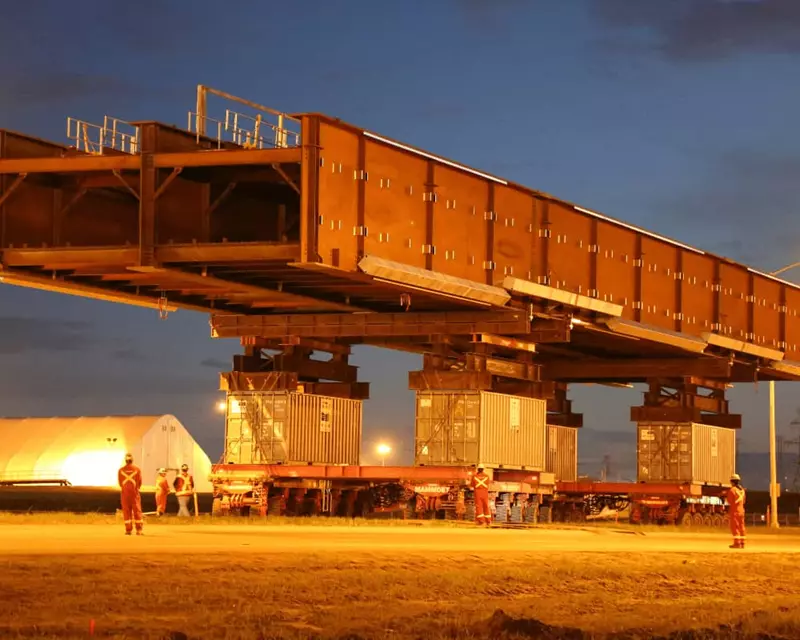 Benefits:
Reduced disruption

Increased safety

Parallel operations
Off-site bridge construction avoids congestion and keeps construction on track.
Kinder Morgan's new terminal facility, with a total storage capacity of 4.8 million barrels, needed to connect to the local refinery across a busy arterial road.
Due to the amount of infrastructure under the road, construction of the pipeline required to go over Baseline Road. Supreme Steel was tasked to assist Alberco to fabricate a bridge that would contain an oil pipeline to transport the crude oil over Baseline Road in Sherwood Park.
Conventional bridge construction would cause a significant disturbance in traffic over a long period of time. Mammoet developed a safe approach that maximized efficiency and minimized congestion: construct the bridge off-site, then deliver and install it in one go.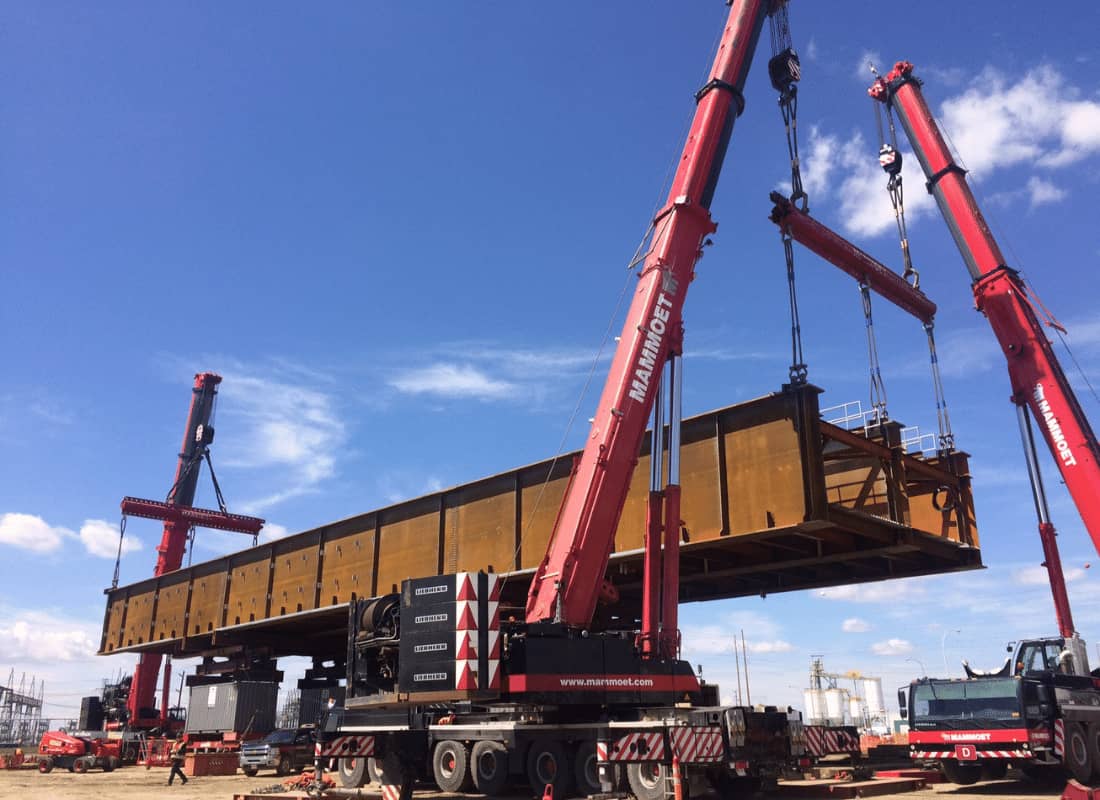 Instead of using a traditional bridge construction approach that involves a lot more time, Mammoet utilized the Accelerated Bridge Construction (ABC) approach to reduce the amount of traffic disturbance. The ABC approach allowed the structure to be fabricated in a controlled area away from the bridge foundations.
This method effectively minimized congestion and traffic delays associated with traditional construction methods. Moreover, it removed safety risks associated with working in traffic and working at heights.
Once the bridge structure was complete, Mammoet lifted and set it on 24 axle lines of SPMT, supported by pre-fabricated structures. The whole configuration measured 57 meters long and 11 meters wide, with a combined weight of 385 metric tons.
The bridge's final journey would take place during the night. Once the road was closed to allow for safe passage of the convoy, Mammoet was given a short execution window of 13 hours to transport and install it on its abutments. The road was then opened and ready for morning traffic. The approach undertaken by Mammoet met all client schedules, minimized disruption, and was executed 100% safely.