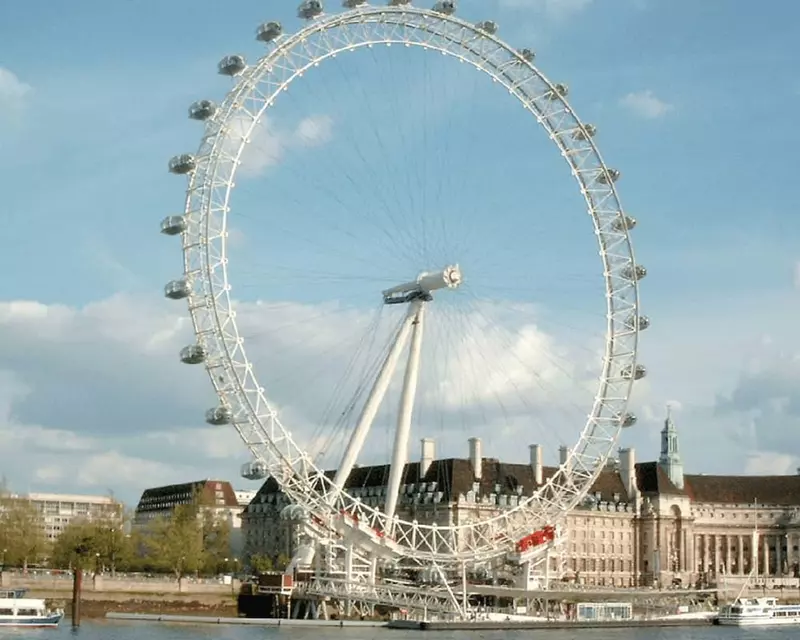 Benefits:
Optimized schedule

Parallel operations
Cutting construction time in half, to hit an unmissable deadline.
On December 31st, 1999, the London Eye was the centerpiece of Great Britain's millennium celebrations. Mammoet had been contracted to erect the giant ferris wheel in the shortest possible time frame.
By proposing a modular construction plan, Mammoet shortened the overall construction schedule by as much as fifty percent. Under the watchful eye of the world, the London Eye was successfully erected in time for the millennium fireworks.
The world was counting down to the turn of the millennium, and the London Eye had been built especially for the occasion. With the invitations for the wheel's grand opening already out the door, the deadline was obviously very strict. More than ever, the pressure was on to work out a time and cost-effective way to install an object of monumental proportions.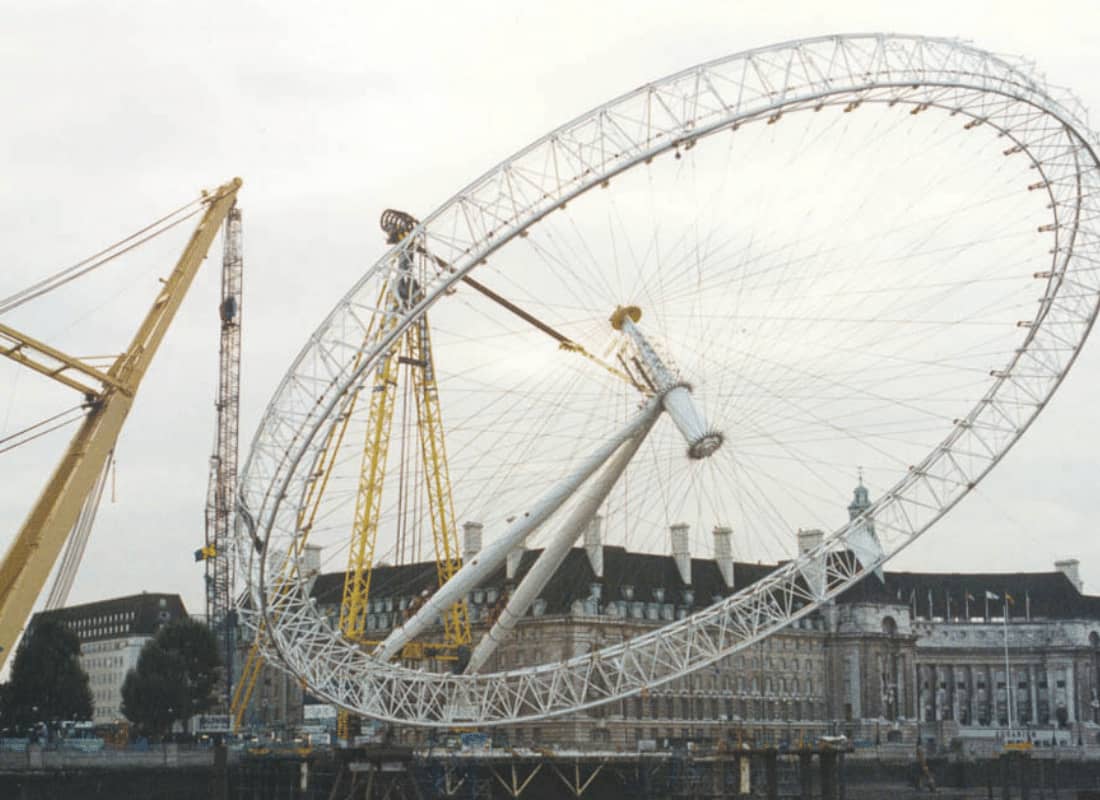 But the key to turning this operation into a success wasn't just in the lift itself. Long before the wheel was raised, a plan was born that would drastically shorten the entire construction schedule. Because Mammoet had found a way to erect the entire wheel from a horizontal to a vertical position, various parts of the London Eye could be constructed simultaneously in several locations.
As a result, overall construction time was cut in half and the space required for construction was significantly less. With other building methods, an earlier construction start would have been necessary. By bringing down construction time, capital and space requirements were reduced.
This production schedule resulted in significant savings for the client, and after a relatively short and highly efficient construction process, the Eye was lifted to its fully upright position in the London skyline in time for the party.